2018 Winter Olympics Wagering Advice and Tips: Bets to Avoid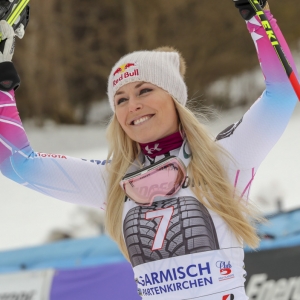 I love watching the Winter Olympics, and I love betting on them. Often we find ourselves drawn to the heavy favorites in many events. So far, for example, Chloe Kim in the snowboard halfpipe, Mikael Kingsbury in the moguls, Dutch speed skaters, and Norwegian skiers have all delivered as prohibitive favorites. But favorites don't always come through - especially in more volatile events. The trick to betting success, then, is to know which favorites aren't worth the gamble. Here are six favorites I'll be steering clear of ( odds are from Bovada ):
Lindsey Vonn to win Women's Downhill (-180): Vonn is a truly great skier. She won the last three downhills of the World Cup calendar leading up to this event, and she will be hungry to make up for missing the 2014 games due to injury. She's a deserving favorite, and it would be far from a surprise to see her win here. But this price is just far too low. The downhill is a volatile event, and weather has disrupted training so far and could continue to do so. It's not a particularly technical course, and it is a little quirky. That could open the door for others. Simply, this price just doesn't justify the gamble.
Mikaela Shiffrin to win Women's Giant Slalom (+110): Shiffrin is an absolutely incredible skier. The American won the gold in the slalom in 2014, has three world championship crowns in the event, and has topped the World Cup four times and leads again this year. And she is all over the media, seemingly advertising everything right now. She's very high profile. In my opposite article to this one - Olympic Value Bets - I suggested that she was an easy bet in the slalom at a much lower price. But she is not nearly as strong in the GS. She has not won a World Cup title, or World Championship, in the discipline and was fifth in Sochi. It would be easy to be drawn to this price because of how dominant and visible she is, but the value isn't here.
Canada to win Men's Curling (-155): Canada absolutely dominates Olympic curling. But the men's field is solid this year, and this Canadian rink isn't quite as easy to trust as past Canadian squads have been. When they are in top form they are unbeatable, but they aren't as consistent as would be ideal at this price. They are deserving favorites, and I expect them to win ultimately, but this price is much lower than it needs to be.
Sandra Naeslund to win Women's Ski Cross (-160): This Swede is the 2017 World Champion in this discipline, which is why she is favored. If you have ever watched ski cross, though, you know it is basically demolition derby on ice. Absolutely anything can happen, and a race can end for a racer in a blink of an eye - and often wrecks aren't a racer's own fault. It's total chaos, and the idea of backing a heavy favorite in total chaos just seems silly. Don't miss watching this event, but betting on it is crazy.
Norway to win Team Sprint Freestyle Cross Country (-275): Norway is totally dominant in cross country skiing right now. They have won many medals already and will win many more. And they could very well win this race. But the shorter a race is, the less predictable it is. In a sprint a single mistake can be fatal, and other teams can gamble and win with risks that wouldn't pay off in longer races. It's just not worth the gamble at this price.
OAR to win Men's Hockey (+100): The OAR is the name the Russians are forced to compete under because they are lousy cheaters. In hockey, though, they have a distinct advantage. The second-best league in the world after the NHL, which is not letting their players compete in these games, is the KHL, the domestic league of Russia. All of the contenders in this tournament have several KHL players on their rosters, but the Russians are the only team that is made up entirely of KHL players. For teams like Canada and the U.S., the players that play in the KHL are there simply because they aren't good enough for the NHL anymore or have never been. For many Russians, though, they choose the KHL over the NHL because of the language, the ability to play at home, and because they can often make more money. Russia still doesn't have their best players - guys like Alexander Ovechkin and Evgeni Malkin are fighting for playoff spots in the NHL - but they have generally better talent than the rest of the teams.
They should be favored. But in this tournament the price is just too low. There are five other teams - Sweden, FInland, Czech Republic, Canada and the U.S. - that could all be viable threats if things go their way. The Russians have underwhelmed at every Olympics since 2002 - including last time out on their own home turf - so I find it tough to trust them, and just can't justify this price at all. In particular, Sweden and Canada are too much of a threat to justify an even-money favorite.
Get free picks from any Doc's Sports handicapper - there is no obligation for this offer and no credit card required. Just sign up for an account, and you can use the $60 in free picks for any Doc's Sports expert handicapper and any sport. Get $60 worth of premium members' picks free .
Read more articles by Trevor Whenham