Caesars Entertainment Closes on $4 Billion Buyout of William Hill
by Dave Schwab - 5/2/2021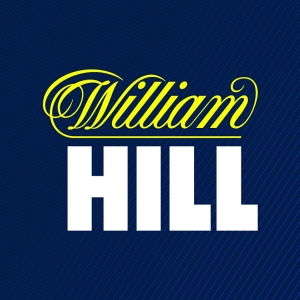 One of the biggest casino gaming companies in the world just became one of the biggest sportsbooks as well. On April 15, Caesars Entertainment announced that the company completed its deal to buy UK sportsbook operator William Hill.
The buyout price topped $4 billion for the largest sports betting operator in the world. The prized jewel for Caesars was William Hill's US sports betting operations. The company has already stated that it intends to sell off William Hill's non-US business interests. This includes more than 1500 retail books in the UK.
Caesars Entertainment CEO Tom Reeg made the following comments in an official company press release:
"We are thrilled to complete the acquisition of William Hill, combining two of the premier operations in the sports betting and iGaming industries under one roof. We look forward to announcing future sports partnerships that will drive long-term growth."
One immediate development of Thursday's closing was the departure of Joe Asher as the CEO of William Hill's US operations. This marks the end of an era that witnessed tremendous company growth in the legal US sports betting market.
The new William Hill US team will report to senior management at Caesars Sports & Online Gaming.
Asher was a fixture in the US gaming industry since 2008. He founded Brandywine Bookmaking through strong ties to horse racing. William Hill then bought that company a few years later as part of its US division.
Asher was named the head of this division following the sale. He is often credited with playing an instrumental role in the effort to legalize sports betting across the US.
Caesars Entertainment first announced its intentions to buy William Hill on Sept. 30 of last year. This followed the closing of Eldorado Resorts purchase of Caesars in a $17.3 billion-dollar deal. That mega-casino deal closed last July.
Eldorado Resorts already had an exclusive agreement in place with William Hills to run the company's sports betting division. This paved the way for the complete acquisition of the sports betting giant that just took place.
The William Hill buyout was subject to regulatory approval from Nevada gaming regulators. That was finalized in March.
With the addition of William Hill's current US market, Caesars will offer sports betting across 18 different states. The company will also have an online betting presence in 13 different markets through mobile betting licenses.
Current William Hill customers in the US will now have a chance to join Caesars Rewards loyalty program. Members can earn status rewards based on their level of play. This rewards program covers play at land-based retail outlets as well as online through the Caesars Sportsbook app.
Where legal, Caesars will also have a "single-wallet offering." This will give players the ability to bet on sports as well as play casino games online. Two of the biggest markets for combined gaming are New Jersey and Pennsylvania.
Along with its strong retail division in the UK, William Hill also operates close to 500 retail sportsbook locations in Nevada. As the biggest sportsbook in that state, the company accounts for 33% of the gross revenue generated in Nevada. This was the country's only legal sports betting market before May of 2018.
William Hill has not enjoyed the same success outside of Nevada. FanDuel and DraftKings have quickly expanded to become the two biggest US sportsbooks. When you add in BetMGM's market presence, these three companies have an 80% share of the total legal US sports betting industry.