2021 Euro Soccer Futures Odds and Expert Betting Predictions
by Chris Vasile - 6/9/2021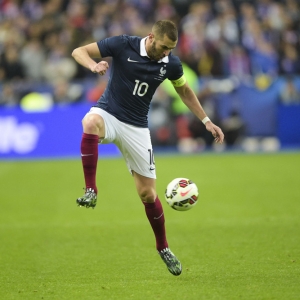 We are just two days away from the start of the Euro 2021 Championships, and to say I'm excited would be a massive understatement. I was ready for this tournament to happen last year, but the world had other plans for it. And due to COVID-19, it was pushed back a year. Nonetheless, as we sit on the cusp of the opening match between Turkey and Italy on Friday at 12 p.m., there are plenty of storylines that have had time to gain steam and fester for an additional 365 days. To save you some time, and to save me from writing 3,000 words, the biggest storylines that you should be aware of are (in my opinion), England's midfield-less squad, a possible Italian resurgence, and a France squad that's turning to an old face to help conquer the Euros three years after conquering the World Cup.
I will touch on all of these topics shortly. However, if you want to get in on the soccer betting action from June 11 through July 11, I highly recommend signing up with Doc's soccer service. He will have you covered from the opening kickoff straight through to the final whistle when one team celebrates their grand triumph.
To start the meat and potatoes of the article, let's take a look at the betting board and from there we can pinpoint value, and then we can see how each team shapes up and what their path may look like en route to the finals.
2021 Euro Championship Outright Odds
England +500, France +500, Belgium +600, Italy +800, Spain +800, Germany +900, Portugal +900, Netherlands +1400, Denmark +2500, Croatia +3300, Switzerland +6600, Turkey +6600, Poland +8000, Sweden +10000, Ukraine +10000, Russia +12500, Austria +15000, Czech Republic +15000, Scotland +20000, Wales +20000, Finals +50000, North Macedonia +50000, Slovakia +50000.
The first thing I noticed when I looked at these odds in the lead-up to the tournament is how stacked the top of the leaderboard is. I mean, in a European Championship, you will always have the top nations competing for the titles, but the odds this year are something I haven't seen in quite some time. Usually, you have an outright favorite and then a few teams behind them. This year, we have co-favorites and five other teams within touching distance.
The biggest shock to me is having England as a co-favorite with the Euro 2016 finalists and 2018 World Cup winners, France.
The "Three Lions"
England is set to contest the Euro 2021 out of Group D that also features 2018 World Cup finalists Croatia, the Czech Republic, and Scotland. England is currently listed at -275 to win their group, with Croatia right behind them at +325. England's favoritism to top the group is correct as they have a very deep squad with talent at every single position. The only question mark I have about the "Three Lions" is in midfield, where they will rely on very young players like Chelsea's Mason Mount and Manchester City's Phil Foden to do much of the creating. For whatever reason unbeknown to the public, skipper Gareth Southgate has chosen about 46 right-backs (read: 6) for his squad. And with only about four available positions up for grabs, the inclusion of that many right-backs has caused mass confusion among the English media. The likes of Harry Kane and Raheem Sterling in attack should cause teams plenty of problems. And with Jack Grealish set to come off the bench or work out on the flanks, England's goalscoring issues may be a thing of the past. Their first game against Croatia is the trickiest of their group games. And should they top the group, they'll have to go through the second-place finisher in Group F, which is either going to be one of Portugal, Germany or France. That's not ideal for a team that's listed at just +500 odds. Pass on their outright futures.
Italian Resurrection
The Italian National team was essentially left for dead when they failed to qualify for the 2018 World Cup. That was the first time in history that the Azzurri failed to make the tournament. And many national pundits and local Italian media, and fans of course, were quick to call it the most embarrassing moment in Italian history. A little much for something that involves a game, but that's how they felt. A couple of months later, they appointed Roberto Mancini as coach, and he began his project of rebuilding this Italian team to become the power they once were. The Italians are riding an insane 27 match unbeaten run heading into Friday's game with Turkey, and many of those same people in the media are now calling this team a favorite to win the tournament. Are they the favorites? No. Should they be? No. Do they have what it takes to win the entire tournament? Absolutely. The Italians, known for their defense, have that in spades. They are one of the best squads in terms of defending in the tournament. And should they falter at any stage, it likely won't be because they let in three goals. The problem with Italy was always their attacking mentality. Long gone are the days of Totti, Del Piero, Inzaghi, Vieri, and Baggio, but this year's team may have the best set of attacking forwards I've seen since they won the World Cup in 2006. At the price they are at, I'd be all over them in the futures play. The only problem is that if they top Group A and Belgium wins Group B, they are likely to square off a good Belgium side in the quarterfinals.
Coupe de France?
No, I'm not talking about the domestic tournament held every year with teams in Ligue One. I'm talking about the possibility of France running the table here, winning the Euro Cup and becoming the first team since Spain in 2010 and 2012 to hold both the World and Euro Cups at the same time.
For this particular tournament, similar to the 2018 World Cup, France is a force to be reckoned with. They have an abundance of talent, and they have world-class players taking up every single position on the pitch. They've also gone ahead and recalled an in-form Karim Benzema to national duty, but he suffered a minor injury in their friendly against Bulgaria, so his status is now left up in the air. The only thing holding me back from dropping a ton of money on France to win the tournament is the group they play in. They are contesting Group F with Hungary, Germany and the defending Euro Champions, Portugal. That's the group of death, and I'd be furious if I was France or Portugal for being drawn into that group. Can France win that group? Yes, they can. But will it take a toll on them? Probably. Nonetheless, the path to the Finals is going to be a tough one for France, and I'm curious to see If they are up to the challenge.
Want free sports betting picks? Doc's Sports has you covered – get $60 worth of picks free from any of Doc's Sports expert handicappers. Get $60 worth of premium members' picks free.