Delaware Sports Betting Locations and Limits
by Trevor Whenham - 8/19/2009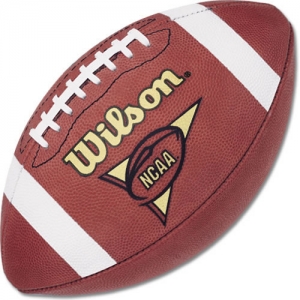 Pretty much everyone involved in any way with the sports betting business has been playing close attention to what has been going on in Delaware. A 1992 federal law banned betting on sports across the country, but four states were grandfathered in because of previously established activities - Nevada obviously, along with Delaware, Montana, and Oregon. Delaware had only ever had a sports parlay lottery, but they are hoping to exploit the loophole they have been presented to offer single game wagering on the NFL, college football and baseball. The motivation for this move is clear - the state has a serious budget crisis, and this is a source of massive potential revenue. The state itself is tiny, but 30 million people live within a two hour drive, and none of those people can currently bet legally on sports, so the potential market is huge.

What will be interesting to watch is how popular the books are once they open. The demand for sports betting is huge, and people could easily be drawn to a legal outlet. On the other hand, people will have to pay up front for their bets whereas they are probably able to bet on credit with local bookies, so that could be a deterrent. People who currently bet online might not be excited about the less attractive juice, the lack of ability to shop for odds, or the need to leave home to make a bet. In other words, it's not entirely clear just how successful this is going to be. I strongly suspect, though, that there is a market out there that is going to embrace these books and flock to them - especially during football season.

It all sounds like a perfect plan. One significant group doesn't think so, though - the heads of the four major pro leagues and the NCAA. The leagues seem convinced that legalized and regulated sports betting will inevitably lead to corruption and chaos in their leagues. It's hard to see how their paranoia is justified, especially since billions of dollars are bet every year on sports in North America, and much of it already happens well out of the public eye. Still, they are convinced that this cannot happen in Delaware, and they are fighting it with all the power they can. It's in the courts and it will likely stay there for a long time - even if the state meets their initial goal and opens on Sept. 1.

If the state isn't blocked before they open their betting operations then they are going to have three different locations. The betting facilities will be located in existing racetracks in the state, and will look much like a sports book in Las Vegas - lots of screens for the current odds, and televisions everywhere to keep up on the action. You'll be able to place your bets in windows next to the pari-mutuel windows for horse races.

The bets on offer will be the same as you would expect in a normal sports books - bets against the spread or the money line, totals, and so on. The juice will be very familiar to anyone who bets in a sports book - a standard 10 percent, so you have to bet $11 to win $10. The limits are probably adequate for the large majority of bettors - $10,000 for the NFL, $5,000 for college football, $2,000 for NFL totals, and $1,000 for college totals. That's no different than you would see in most books, and a clear sign that Delaware isn't afraid to takes some risks in an attempt to make this work.

Here's a look at the three locations and what they have to offer:

Delaware Park - This facility, located in Wilmongton, offers a little bit of everything. They are the state's lone major thoroughbred facility, with a live calendar that spans about seven months, and year round simulcasting. The White Clay Creek Country Club is on-site, and features 18 holes of golf. The facility also has a slots room that includes slots with limits as low as half a cent, and electronic table games. Table games are not legal in Delaware. The facility is open 24 hours a day, 363 days a year. The hours for the sports book have not yet been revealed, but given the hours for the slots you can be sure that the sportsbook will be open long enough to be convenient.

Dover Downs - This track offers live harness racing from October to April and simulcasting year round. The casino offers 3,100 slot machines with limits that range from a penny to $100, along with virtual table games. The racing facility is open from 11 a.m. to midnight and the casino runs 24 hours a day, so again access to the sportsbook won't be a problem. The facility in Dover also has a hotel and a 1,600 seat theater.

Harrington Raceway - Harrington Raceway, logically located in the city of Harrington, offers live harness racing from April to October and year round simulcasting. They offer 2,100 slot machines in their casino with limits ranging from one cent to $25. The hours for their facilities are the same for the other tracks.