2012 NFL Draft Projections: Potential First-Round Disappointments
by Trevor Whenham - 3/2/2012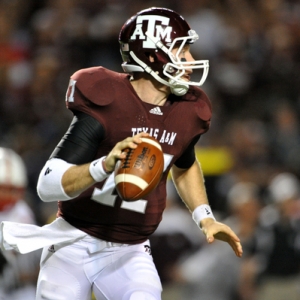 Teams invest their hopes and dreams, and a whole lot of money, in their first-round draft picks every year. Some guys are stars right away. Some guys grow into that role. Each year, though, there are a lot of guys that just don't wind up contributing at the level expected of a first rounder.
The big problem is that it is incredibly tough to figure out which guys are going to disappoint. If it were easy then teams just wouldn't choose those players. That means you are essentially guessing. I'm always up for guessing, so here are my 2012 NFL Draft projections of five potential first-round disappointments:
Melvin Ingram, DE, South Carolina
Ingram had a strong Combine and seems to have secured a spot in the Top 15 of the Draft. He had a very nice college career, and there is a lot to like about him.
What I Don't like, though, is that teams are considering drafting him without knowing what position he is going to play. He is too small by most commonly-held measures to be a top-level defensive end. That means that 3-4 teams are trying to figure out if he can be an outside linebacker in the NFL.
While he has played some linebacker in college and has the physical tools to make the shift, I always get very nervous when teams pick a talent and then try to figure out where to play him. It's much easier to think of guys who haven't played well in that situation then it is to think of guys who have.

Ryan Tannehill, QB, Texas A&M
There is an incredible amount of quarterback need in the NFL right now. There are only four guys available that are going to really get people excited — Andrew Luck and Robert Griffin III in this draft, and Peyton Manning and Matt Flynn as likely free agents.
The problem is that here are more than four teams in serious need of quarterback help. That means that teams that can't land one of the big four are going to stretch to fill their need, and that means that they could take Tannehill off the board far too early in this draft — just like Christian Ponder and Jake Locker were picked well above their ideal slot last year.
I'm not suggesting that Tannehill isn't a talented player, or that he doesn't have the potential to be a top-level NFL quarterback if everything goes just right for him. I just think that it is very likely that he is going to land in a position where a team needs him to do things he is not ready to do yet. How many times have we seen a QB struggle early on and never recover?
Dontari Poe, DT, Memphis
Poe was a total Combine freak — a big man who showed freakish speed, strength, and athleticism. Combine that with the impact some inside defensive linemen have had recently early in their careers and you have the recipe for a guy who is flying up draft boards.
There are some reasons to be nervous, though.
Playing at Memphis he hasn't seen the best level of competition, and he was not as overwhelmingly dominant against weak competition as you might have hoped. He also wasn't always as strong against double teams as he will need to be.
He could turn into a very good player, but he has a massive step forward that he needs to take — despite his great Combine performance — and it is no lock that he'll be able to make that leap.
Devon Still, DT, Penn State
The ceiling for Still is very high. When he is focused and playing at full intensity he looks like a future all-pro.
The problem is, though, that he can also look like a guy who couldn't walk on at an FBS school, and you can't always be sure which Still you are going to get in a given situation.
Beyond the effort there are potential red flags around his injury history and his off-field performance. He's a risky player — one who could definitely wind up as a real disappointment for a team that drafts him hoping for big things.
Janoris Jenkins, CB, North Alabama
This one is so obvious I barely need to mention him. Jenkins is an athletic freak, and his Combine performance confirmed that he has the athleticism and the tools to be a top-level cornerback and a definite first-round talent. The off-field issues, though, are a major cause for concern.
He got kicked out of Florida after multiple arrests. He started out fine at Florida, but got into trouble once his profile rose and his fame grew. If he couldn't handle that pressure then it is far from certain that he'll handle the pressure of the NFL — especially when he has millions of dollars in the bank.
He may be able to pull it off and show new maturity after what he has gone through, or this could all go very badly.