2010 World Cup Predictions
by Doc's Sports - 3/15/2010


Get more World Cup betting information including betting bonuses, World Cup odds and our famous World Cup picks, which in 2006 earned $100 bettors over ten times their initial investment. ($100 bettors earned $1,820 click here for details)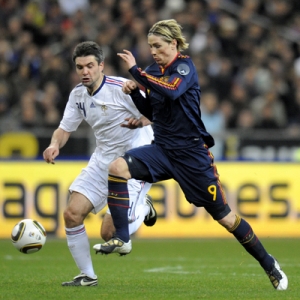 It's springtime in the States. And while that mostly implies March Madness, this is a World Cup year. Now more than ever the biggest sporting event in the world will provide ample opportunities for bettors both in the U.S. and around the world to wager across the board when all eyes turn to South Africa in June and July.
From a bettor's perspective you can't rule out the importance of where the event is being played. South Africa's time zone falls in line similarly with that of Western Europe. So not only will the soccer rich continent with legalized betting be the betting frontrunners with their British pounds, Euros and Rubles being thrown around, but everywhere else can benefit as well. In the United States, games will be on throughout breakfast time and into the early afternoon. And while most normal people who have office jobs might have to make a little more effort to place daily bets, it certainly is a lot better than 3 or 4 a.m. when matches were on in 2002 when hosted by Japan and South Korea.
If you have given some time to the World Cup then you know the groups have been announced and all the hype, analysis and breaking down the field is well underway.
So much to be decided in a couple of months, but here's a good cliff notes version of some 2010 World Cup predictions:
Ivory Coast to win the 2010 World Cup (12/1 currently at Bodog, +2500 at Pinnacle)
The wait is finally over for the continent of Africa to host a World Cup. Will the wait be over as well for the first African national to reign as soccer's best? That question starts and finishes with the Ivorians. They are Africa's best hope to do just that. Granted, this West African nation must again rally its outfit to deal with the 'Group of Death', but the difference between their draw this year and in 2006 (facing the likes of Netherlands and Argentina) is the flaws that Brazil and Portugal share. Neither is impervious to defeat and this time around every African team will have that much more inspiration behind their play.
Spain to win the 2010 World Cup (4/1 currently at Bodog, +405 at Pinnacle)
The one downside of this tournament, from a betting vantage point not fandom, is the number of capable teams to win it all, thus a con of betting one of the favorites at such small odds. From a pure skill perspective, no one has fewer weaknesses. It was two years ago when Spain captured European glory at 6/1 odds. Spain is the best team in this event, so if you want to put your money behind that rather than worry about the odds, La Furia Roja is the squad you are looking for.
Italy to win Group F (1/2 currently at Bodog, -242 at Pinnacle)
In my opinion this is common sense. Some say the Italians are past their prime, four years after winning the 2006 World Cup. Others rant they are just flat out overrated. Either way, do not dismiss the current holders because neither Paraguay, Slovakia nor New Zealand are going to offer much resistance. Yes, the value isn't exactly jumping off your computer screen, but in terms of risk and reward this isn't much to scare you away from this bet. This is New Zealand's debut in the World Cup, Paraguay has limited results in the event and Slovakia hasn't appeared on this stage in 20 years.
Ghana to win Group D (currently 5/1 at Bodog, +446 at Pinnacle)
Group D is no doubt going to favor Germany in all three of their matches, so value is going to be all over the three teams outside the favorites. But of that trio, Ghana presents a real threat to capture the top spot among the quartet. In 2006 the Black Stars were not only debutantes but made their first time experience a profound success. Ghana reached the second round in a group that saw them leap past the Czech Republic and the United States. This time around, with experience and confidence under their belts, and perhaps a little luck, this African nation can push 2006's hosts for numero uno.
---
Most Recent World Cup Betting