MLB Season Special Props Expert Betting Predictions for 2019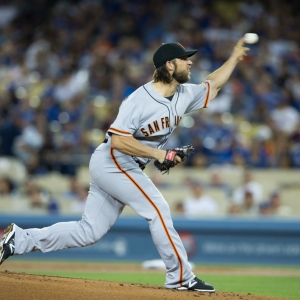 Spring training is great, but it always starts to drag after the middle of March. Maybe it's because the NCAA Tournament is too distracting. Or maybe it's because we're done with the romance of the spring and we're ready for meaningful baseball. Either way, a good way to pass the time until the season kicks off is to look at the wide range of prop bets available. BetOnline has listed a ton of interesting ones this year. Here are some of the most interesting:
Traded by July 31?
We always see some high-profile guys moved at the trade deadline. Will these guys be on the move this year?
Josh Donaldson - yes +250: The MVP in 2015, Donaldson has struggled to stay healthy since. His time in Toronto ended bitterly, and he was dealt to Cleveland at the deadline last year. He's now on a one-year, $23 million deal. The guy still has plenty of upside and could be valuable. He says he wants to stay in Atlanta, but they have infield depth - last year's starting third baseman, Johan Camargo, remains on the team as a sub for the entire infield. If the team is contending and Donaldson is playing well, they could be tempted to deal him at the deadline to fill an area of greater need. I like the fit here and lean towards him staying, but this price feels accurate.
Madison Bumgarner - yes +200: The ace is in his final year of his contract, and he hasn't found a new deal yet. The longer that takes, the less likely it feels. And the Giants are going to be a long way from good this year. This price feels low - I expect the Giants to deal their ace if he gets off to a good start to fuel their rebuild.
Paul Goldschmidt - yes +250: Goldschmidt is a free agent next year, so he could be on the move if things don't work out in St. Louis. But I really like this fit, and I think the Cardinals are in very good shape in the tough NL Central. I am optimistic that Goldschmidt will re-up with the Cardinals, so I certainly don't like the yes side here.
Yasiel Puig - yes +200: Puig signed a one-year deal with Cincinnati and would be reasonably easy to move - especially if he plays closer to his potential and further away from his attitude issues. But the Reds have invested in Puig and have put him at the center of an aggressive and fascinating rebuild attempt. If he does his job, they'll be happy and should look to keep him around. He could be available, but I lean to him not being traded.
Other props
Total players suspended for PEDS - o/u 2.5: This presumably includes just the regular season, so will not include Boston pitcher Steven Wright, who was suspended for 80 games earlier in March. Last year there were two in-season suspensions - Robinson Cano and Welington Castillo. The year before it was also two during the season - Starling Marte and David Paulino. But we can't get too comfortable in this trend - there were seven suspensions in the 2016 season and five in 2015. I'm probably very naive, but I'd rather be an optimist. I'll take the under and hope for the best.
Total no-hitters - o/u 2.5: For some odd reason, no-hitters seem to come in bunches. There were three last season, and they all came within three weeks of each other. In 2016 and 2017 there was only one each year. But in 2015 there were seven, with four of them within five weeks in the dog days of summer. They have gone over this total in seven of the last nine seasons, so the over feels like the play here - and that's more fun than betting the under on a prop like this, anyway.
Most wins by any pitcher - o/u 21: This is an aggressively-set number, which is why the under is favored at -130. In the last decade we have seen pitchers go over this number just three times. What makes it more interesting, though, is that we have also seen the top performer land on this number five times - which would be a push each time. That means that we have seen an under at this number only twice in 10 years. That means that the over actually has some nice value.
Most home runs - o/u 48.5: The over is going to be tempting here since we are in an era with a dizzying number of long ball hitters - and that's just on the Yankees. Despite all the power out there, though, the total has gone over this number only three times in 11 years and once in the last five.
Read more articles by Trevor Whenham
Get all of Today's Free MLB Picks
Get all of Today's Expert MLB Picks