College Basketball Predictions: Who will be the ATS Kings?
by George Monroy - 9/26/2013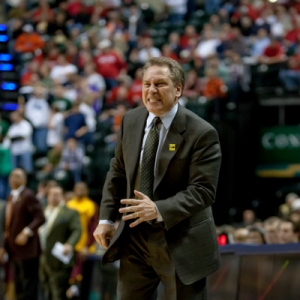 Wagering on any college sport is always difficult because of the huge talent gap between teams. NCAA sports tend to have big spreads because college squads are largely comprised of 20-year-old kids that will probably not play professional sports for a living. The reason that there are not 20- to 30-point lines in the NBA is because no matter how bad a team is, every player on the roster is still a professional basketball player. The majority of players on most college teams will be pursuing a career in an entirely different field.
For sports bettors, trying to figure out whether the Kentucky Wildcats are 25 points better than Alcorn State can be a tricky proposition. The Wildcats could win the game by 20 points and not cover the spread but still look dominant. However, the general betting pubic loves to wager on the favorites no matter how many points are being given out. Taking points on the underdog can be a scary situation for some gamblers.
During the upcoming NCAA men's basketball season, most bettors will be wagering on the marquee schools like Kentucky and Kansas. These schools are the best in the nation, so the logical thing to assume is that they cover the most spreads, right? Well, that assumption might not necessarily be true. Winning a game and covering a spread are two entirely different things. Last season the Louisville Cardinals won the national title and were the consensus best team in the nation. But what you might not know is that they were not the best ATS team in the NCAA; that distinction belonged to the Iowa Hawkeyes, who finished the season with a 24-10 ATS record.
2012-13 ATS Records
What gamblers should take away from this analysis is that the top teams in the nation do not always have the best ATS value. The smaller or mid-tier schools cover the spread just as often as the major schools do and sometimes even more. Large spreads and underdogs could be a bettor's best friend this season. Here is a quick look at how a few of the major schools did ATS-wise last year.
Kentucky: 11-19, 36 percent
Kansas: 20-16, 55 percent
Michigan St: 15-17-1, 46 percent
Duke: 19-17, 52 percent
Louisville: 24-15-1, 61 percent
Florida: 18-16, 52 percent
Arizona: 17-16, 51 percent
Ohio St: 14-16, 46 percent
North Carolina: 21-13, 61 percent
Syracuse: 19-16-1, 54 percent
Once you factor in the vigorish—the price gamblers pay per wager—only four of this year's projected Top 10 were profitable last season. Michigan State, Duke and Florida had very good seasons last year but were not a profitable play for bettors. Here is another look at 10 of the best ATS records from last season and the schools they belonged too.
Butler: 20-14, 58 percent
Evansville: 20-13, 60 percent
Fresno St: 18-10, 64 percent
Georgia: 17-11, 60 percent
Illinois-Chicago: 20-13, 60 percent
James Madison: 23-10, 69 percent
Iowa: 24-10, 70 percent
Manhattan: 19-11, 63 percent
Miami (FL): 21-11-1, 65 percent
Rider: 20-12, 62 percent
Nine of the 10-best ATS records from last season were covering at over a 60 percent rate, which in the world of sports betting is an excellent number. The smaller, less-known schools tended to have the best ATS records last season. Most of these teams ended the year with poor-to-mediocre records, but they were on the receiving end of a large amount of points and ended up covering spreads.
It's difficult to try and project which smaller schools will have the best ATS records this season—there are so many schools and so much analysis to do that it might be impossible. As a bettor, the best idea might be to bet the marquee school less often and look for value elsewhere. Remember, the best place to make your profit is by betting where others are not.
Read more articles by George Monroy
---
Most Recent FREE PREDICTIONS - College Basketball