What Does Arbitrage Mean In Sports Betting and Wagering?
by Doc's Sports - 10/10/2014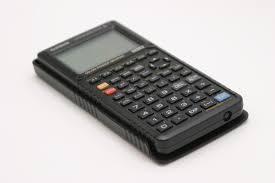 Arbitrage is a concept that comes from the financial world. It means to look for price differences in two or more markets such that making deals in both markets at the same time guarantees a profit regardless of what happens next. Arbitrage in the sports betting world is a very powerful concept - the only way that you can be sure of making a profit while betting on sports. Arbitrage bets will also be known as arbs, or as surewins or surebets.
Get free sports picks for every league and nearly every matchup on Doc's free picks page.
Successful arbitrage betting typically includes events with two possible outcomes - one side is guaranteed to win, and there is no risk of a third outcome, like a draw in soccer betting, for example. To understand arbitrage we can use a simple example. Let's say that we have a football game between the Colts and the Jets, and it is widely seen as a very close matchup. By looking around at different sportsbooks and the prices they are offering you may be able to find an arbitrage situation. Let's say that one book has the Jets as slight moneyline underdogs at +110. Another book has the Colts as the underdogs on the moneyline, and also at +110. If you had $1000 to bet on the game you would want to divide it evenly between the two books and bet $500 on each team at +110. If the Jets win the game then you lose $500 on your bet on the Colts, but make a profit of $550 on the Jets. Your total profit is $50. If the Colts win then you lose $500 on the Jets, but make $550 on the Colts, so your profit is also $50. It doesn't matter how the game turns out - you come out on top. Now, you might scoff at a profit of just $50 when betting $1000 - that's an ROI of just 5 percent. When there is absolutely no risk involved, though - you can't possibly lose any money - then the ROI is irrelevant.
The arbitrage opportunities may not be as clear or simple as that one. Oftentimes arbitrage will involve betting a whole lot more on one team than the other. The basics are the same, though - you are balancing your action between two bets that return better than even money so that you are guaranteed a profit regardless of what happens.
In a perfect market arbitrage would not be possible. It can happen in sports betting, though, because books have to be primarily concerned about balancing their own action. If a book is forced to move a line, but other books are happy where the line is at and have not had to move their own line yet then these opportunities can exist. They certainly don't happen on every game, but they are out there if you look for them. They involve the ability to shop around at a lot of books, process a lot of information quickly, and act fast and aggressively. Arbitrage is not illegal - individual books don't care because they are not guaranteed to lose money even though you are guaranteed to be a winner.
Get expert sports picks on every game, or if you want our very best bet premium picks by the experts, sign up for your free $60 account with a guarantee.