What Does Circled Game Mean In Sports Betting and Wagering?
by Doc's Sports - 10/11/2014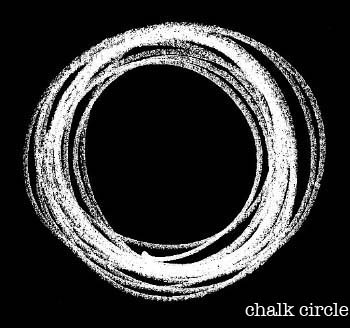 We've all been in a situation before where we've debated with ourselves whether or not we should bet a specific game. The reasons for doing so could range from the uncertainty of a key players health, a travel delay, the weather in an outdoor game or perhaps even the absence of a coach.
The way sportsbooks operate is no different. They have their own formulas that they follow when it comes to circling a game and limiting the betting action on it. Typically, this is due to an uncertainty within the game, so if sportsbooks feel they could be more exposed than they are comfortable with they will likely resort to circling it.
Get free sports picks for every league and nearly every matchup on Doc's free picks page.
What is a Circled Game?
When you hear the term "circled game" tossed around in sports betting discussions, it refers to the sportsbook method of limiting the betting action for a specific game. A "circled game" cannot be included in any exotic bets such as teasers or parlays and will only be available to bet on its own.
Why Do Sportsbooks Circle Games?
There are almost an infinite number of reasons that sportsbook resort to circling games, but in my experience the main reason is an injury to a key player, the effectiveness of said player, or if he is even going to be able to play. The absence of a key player to any team can not only have a significant impact on the outcome of the game, but it could also effect the line and how the betting public reacts to the news. Since sportsbooks operate at least 24-hours in advance of the games for the next day, putting out an opening line when a player's availability is up in the air leaves sportsbooks vulnerable to some big losses. The business model sportsbooks follow is all about making money and uncertainty definitely doesn't help that cause in any way which is why sportsbooks take action to protect themselves.
Another reason for circled games could be the weather. If the weather is bad enough to impact the outcome of the game, or force the game to be rescheduled the next day (think double header in baseball), sportsbooks are usually ahead of the elements and limit the betting action.
If they didn't do this, the sportsbooks could be vulnerable to someone who knows what they are doing and that has the bankroll to try and get the better of the book.
What to Do with Circled Games?
Each handicapper has their own method to researching games and because of that will have different reactions when they come across circled games. From experience, most stay away from them no matter what. There is just something about the uncertainty that turns them off of a game. I don't blame them. I wouldn't want to put my hard-earned bankroll on a game that poses more questions than answers.
However, some handicappers see these circled games as a money-making opportunity. They feel that the uncertainty gives them an edge and since nobody knows what is going to happen, the line movement can be unpredictable and in turn offer up tremendous value.
Either method hasn't been proven as a long-term money-making angle, but adjusting accordingly to circled games could help the bankroll out.
How do Circled Games Effect the Line?
Circled games are just the tip of the iceberg when talking about uncertainty in games. Not only do circled games effect the betting limits, they also have a lasting effect on the game line. Let's use basketball as an example since, resting players is now common place amongst NBA teams. The league's best players all effect the spread more then you would believe. For example, if LeBron James happened to get a stomach flu and he was questionable for his teams next game, I can guarantee you that game will be circled. James is worth five, yes five, points toward the spread. What could start out at Cleveland -9, could quickly turn into Cleveland -4 once word hits that James will miss the game. This is why sportsbook circle games. If you are brave enough to jump on the +9 based on James' uncertainty and he doesn't end up playing, you made a wise move. The only other player in the league that is worth five points to the spread (as of this past season) is Russell Westbrook – and with good reason.
So, you see, a circled game does not only effect the sportsbooks betting limit on a particular game, it has the potential to move the line several points, thus leaving sportsbook vulnerable to getting beat.
Get expert sports picks on every game, or if you want our very best bet premium picks by the experts, sign up for your free $60 account with a guarantee.