What Is the Difference Between a Quinella vs. Exacta Box?
by Paul Buck - 5/28/2019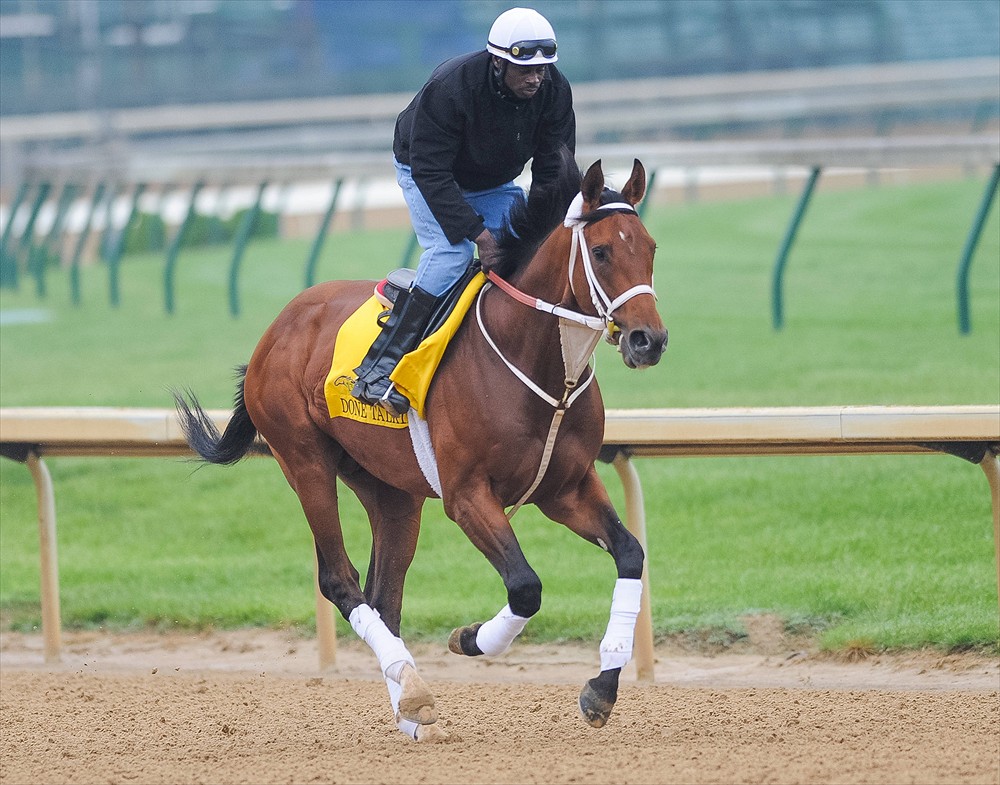 Among the countless number of activities one can pursue at this time of the year is going to the horse track. Whether you know nothing about horse racing or are an accomplished bettor, there are few things more relaxing and fun than spending a day at the track.
One aspect that novice bettors often have a problem determining is some of the various betting terms that make them uncomfortable when going to the window to place a bet. Let's look at a couple of those terms that can enhance your time at the horse track.
Get free sports picks for every league and nearly every matchup on Doc's free picks page.
What is an Exacta Bet?
When you go to place a wager at the window or through a machine, an Exacta Bet is when you pick choose two horses and they have to finish in the exact order of your choice. For example, you like the No. 1 and No. 2 horses in the order, you would bet a 1-2 Exacta.
What is a Quinella Bet?
A quinella wager would be similar but offers you greater flexibility to win. If one thought the No. 1 and No. 2 horses were the best in the field by far, yet their abilities were almost the same, a quinella bet provides a safeguard. When you went to the window, you would say, for example, "$2 quinella on the No. 1 and No. 2 horses."
This gives give two chances to win with this pairing, either 1-2 or 2-1 at the finish line. Though not true in every instance, a quinella payout is typically less than an exacta (essentially because you have two bets vs. one for the same price). However, you have two opportunities to win versus one.
It should know that not every race track offers quinellas; that is why it is always wise to pick up the program and learn all the offerings.
Understanding The Key Differences Between a Quinella and Exacta Box
An exacta box and quinella are similar, but definitely not the same. When you 'box' a bet, this provides more than one option or way to win. However, there is a cost to this method compared to a quinella.
Going back to the Nos. 1 and 2, we have two bets for one price with a quinella. When we box an exacta, this is what we will have.
$2 bet on 1 and 2
$2 bet on 2 and 1
See the difference, when boxing a bet, you are creating more favorable options, but it costs you $4, not $2.
In the United States, we have pari-mutuel betting compared to fixed odds in many places in the rest of the world (that's a whole different article). Often, winning an exacta box bet pays out a smaller part of the betting pool compared to a straight exacta wager because the track takes a portion of two bets in the 'box' compared to one. Nonetheless, depending on the rules set by any state and racing commission, an exacta box winning ticket will pay out more than the same winning ticket for a quinella.
An Exacta Box is Not Always the Right Choice vs. a Quinella
For the more accomplished horse player or those who want to further their education on the ponies, a quinella can offer advantages.
Let's say the two horses you liked in the race were the favorite (2-1 odds) and the third choice by odds (7-1). For whatever reason, you preferred the horse at longer odds to win. No question the exacta is the better play, paying out roughly 30 percent more. Yet, if used a $5 Exacta Box (two $5 bets) versus a $10 quinella wager and the same 7-1 horse won and the favorite came in second place, the quinella would pay out approximately 15 to 20 percent more.
The most important aspect at any day at the race track is to have fun, but if you can place the odds in your favor, all the better.
Get expert sports picks on every game, or if you want our very best bet premium picks by the experts, sign up for your free $60 account with a guarantee.