What Does Exacta Mean In Horse Racing and Sports Betting?
by Doc's Sports - 10/11/2014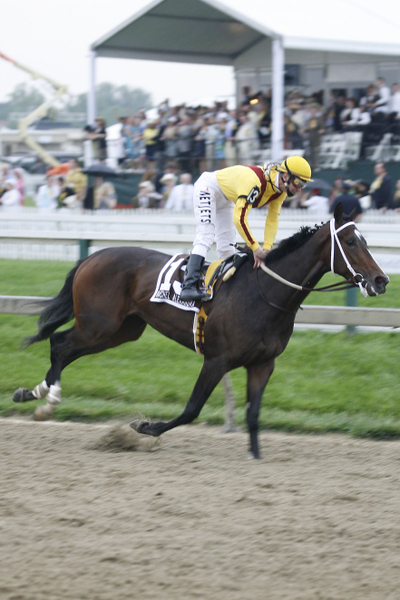 An exacta is one of the simplest of the exotic bets available at the horse races. It is a bet in which you have to correctly pick the top two finishers in a race, and correctly pick the order in which they can finish. The only exotic bet that is simpler is the quinella - when you pick the top two horses but don't have to worry about the order. Though exacta is the most common name for this type of bet, it can also be known depending upon where you are as the exactor, perfecta, or even as a forecast bet. All different names for the same thing.
The exacta doesn't seem like a complicated bet on the surface for one big reason - it's not. It can be useful, though. It often pays quite a bit more than a regular win bet, and it can be had for the same price, so if you have a strong opinion on a race you can often leverage that opinion for a larger potential reward. More risk, but better reward.
Get free sports picks for every league and nearly every matchup on Doc's free picks page.
You don't just have to bet on combination of two horses, either. In fact, most people bet more than one combination in a race. In a typical eight horse race there are 56 different potential exacta outcomes. Betting more than one can give you a better chance of success. Each combination adds to the overall cost of the bet, of course, and no matter how many different combinations you buy you can't have more than one winner in a race. That means that it is very important to look at what the potential exacta payoffs are in a race so that you are reasonably sure that you will at least break even, and hopefully make a profit, regardless of which combination that you bet on comes in.
There are many different ways to bet on multiple combinations of horses in a single race using an exacta. You can just bet on one combination if you are feeling confident, or if you are working with a small bankroll. If you want to bet on multiple combinations you could just bet on each combination separately, but that could take a while and get confusing. Luckily, there are shortcuts. If you like a group of horses equally then you could bet them in an exacta box. If you wanted to box four horses, for example, then you would be betting all 12 possible combinations that those horses could make up the exacta. You would also pay for each combination, so you would have to be confident of a big payoff if you are right to make this bet make sense. A more refined approach could be to use some version of an exacta wheel. For example, you could bet horse #5 to win, and #6, #7 and #8 to finish second. If you are right with any of those combinations then you are a winner.
Get expert sports picks on every game, or if you want our very best bet premium picks by the experts, sign up for your free $60 account with a guarantee.