What Is A First Half Bet In Sports Betting and Wagering?
by Doc's Sports - 10/13/2014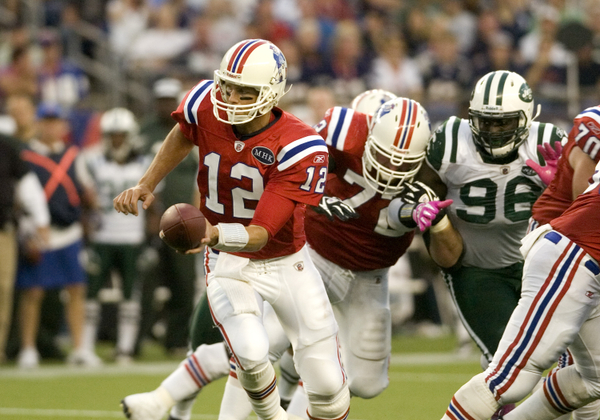 If you aspire to become an avid bettor and are serious about learning the trade, the first thing I recommend doing is to come up with several angles and legitimate reasons why betting on a specific team is going to make you money. I understand that angles and reasoning can only take you so far before what happens on the court or field is out of your control but playing the angles is a key part of sports betting that isn't going away any time soon. One of the better angles I look to play is a bet called the First Half Bet.
Get free sports picks for every league and nearly every matchup on Doc's free picks page.
How Do First Half Bets Work?
The term "first half bet" refers to a style of wager that only takes into account the first half of the game. The process in which you go about placing this bet is the same process that you would use to place a full game bet – but as I already mentioned, only the first half is important to this particular wager. The first half bet is common amongst football, basketball and soccer, but can also be found in baseball. Most of the time, the first half odds will be slightly altered in comparison to the full game odds, and the totals will usually be cut in half. This bet is very similar to a halftime bet, but as you already know, halftime bets account for the second half of the game only.
The most important factor to consider when placing these bets is the fact that teams generally don't care about the score at halftime. Sure, all teams would love to be leading heading into the break, but the game is not won or lost. Handicappers who assume that the better team will always play up to par in the first half and come out on top are going to have trouble finding long-term success with this bet. It's all about understanding the situation and handling it appropriately.
Popular Sports That a First Half Bet Can Be Placed On
Truth be told, you can make a First Half Bet on just about any sport that is split into two halves. However, the most popular sports to lay down a first half bet on are basketball and football – both at the pro and college level. Other sports that give us this option are soccer and baseball. In terms of the first half bet rules for baseball, laying down a wager of this kind means that your bet is active from the very first pitch until the end of the fifth inning after which the bet is graded and determined a winner or loser. Make no mistake about it though, first half bets aren't even close to as popular or as heavily bet on as the full game result. This angle is all about finding value and the overall betting action isn't as quick to move as the full game lines.
Factors to Consider When Placing A First Half Bet
Handicappers are drawn to first half bets for situations in which a team has a bigger advantage in the first half of a game than they do over the course of the game. Each sport you can place a first half bet on will offer up a unique reason for the advantage. For example, if you like betting on basketball and you know team X is coming off a heartbreaking overtime loss and they have to suit up the very night and do it all over again, this could be a prime opportunity to play against that team in the first half with the hopes that they start out very sluggish due to a letdown and fatigue. If football is your sport, a first half bet is usually effective when the weather plays a big factor. Teams from hotter climates (no snow) might suffer early when playing teams in cold and snowy conditions. You can chalk that up to the familiarity factor, but I chalk that up as a solid money-making opportunity. Since baseball is one of the weirder sports to bet on and because a first half bet in baseball accounts for just the first five innings, this kind of bet likely ensures that you are wagering on the starting pitchers and not a team's terrible bullpen. And lastly, placing a first half bet on a soccer match is very tough to do, but I like to side with the underdog (usually +0.5 for the first half) since soccer is very slow and methodical and teams don't go all out from the start to win the game.
Get expert sports picks on every game, or if you want our very best bet premium picks by the experts, sign up for your free $60 account with a guarantee.