What Does Limit Mean In Sports Betting and Wagering?
by Doc's Sports - 10/13/2014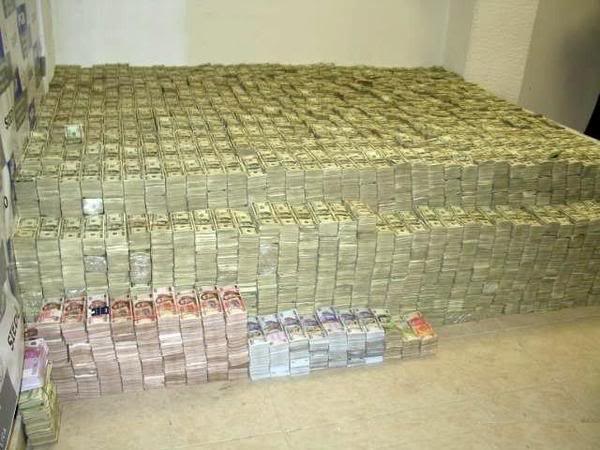 To understand what the "limit" means in sports betting, you need to think about the limit we follow every day in our life – the speed limit. Speed limits are set in place to ensure the safety of everyone driving on the road. If everyone does the same speed, the less likely it is for a crash to occur. If you go above the limit, you are putting others in danger, not only on the road in cars, but pedestrians as well. They are in place for a reason, which is to control the way people act. The same can be said with the limits set by a sportsbook. They are in place to reduce any potential damage the books may suffer and keep bettors under their control.
Get free sports picks for every league and nearly every matchup on Doc's free picks page.
What Does Limit Mean?
If you come across a bettor who is discussing the "limit" on an event, they are referring to the maximum dollar amount that a specific sportsbook will allow bettors to wager on any one particular set of odds. Having a limit in place makes it easier for books to ensure that bettors are betting into a fair line. If sportsbooks did business without any limits, the lines would bounce around and the books would be vulnerable to too many different odds. Limits also give the average bettor a better chance of betting into a line that has some value to be had. There are far more average bettors than sharps, which means that the riches of sharp better aren't as powerful as they would be without limits.
Why Do Sportsbooks Set Limits?
Since every sportsbook is operated differently in terms of what they offer and how they set their lines and prices, sportsbooks are also allowed to set their limits as they see fit. There are a few reasons sportsbooks set their own limits and the main reason is to avoid overextending themselves and risking big losses. Sportsbooks are not in the business of being better than the public at picking winners. Instead, what they try to do is balance the betting action on both sides of the event thus guaranteeing themselves a profit – they will almost always take in more money than they have to pay out because of the juice. If sportsbooks didn't have limits, a large bet from a single bettor could skew the numbers and increase the vulnerability of the book. If bettors were consistently making large bets and winning at a solid clip, the sportsbook would lose money and would probably be forced to close up shop.
Something else to keep in mind is that sportsbooks are not forced to take a single bet they don't like. If they feel like a massive bet would ruin the balance of money, you will likely have to find another book to lay it down at.
When to Expect Higher Limits
The limit on a game will differ from book to book depending on their size, willingness to accept risk and more importantly the popularity of the game. At sportsbooks like Wynn or the MGM Mirage, the limit will be much higher on games that are drawing national media attention. Think of events like March Madness, the Super Bowl, a championship boxing match, or the BCS Playoff games in college football. These kinds of events will have much higher betting limits than your typical mid-season Cleveland Browns vs Jacksonville Jaguars game. The popularity of a specific game will help sportsbooks bring in a larger handle than normal, which allows sportsbooks to absorb larger bets on either side, knowing full well they can cover the nut and still come out ahead.
At Doc's Sports, we work with some of the best books in the business whose limits are suitable for both novice and seasoned bettors. At 5Dimes, you will be able to bet up to $5000 on a single game, with that number being doubled for events like March Madness and the Super Bowl. Bovada offers up limits more suitable for novice bettors with a smaller bankroll. They offer bets up to $2000 on any single side, and a $1000 cap on total plays or parlays.
Get expert sports picks on every game, or if you want our very best bet premium picks by the experts, sign up for your free $60 account with a guarantee.