MLB Playoff Betting Advice: How to Make Winning Series Wagers
by Chris Vasile - 9/27/2018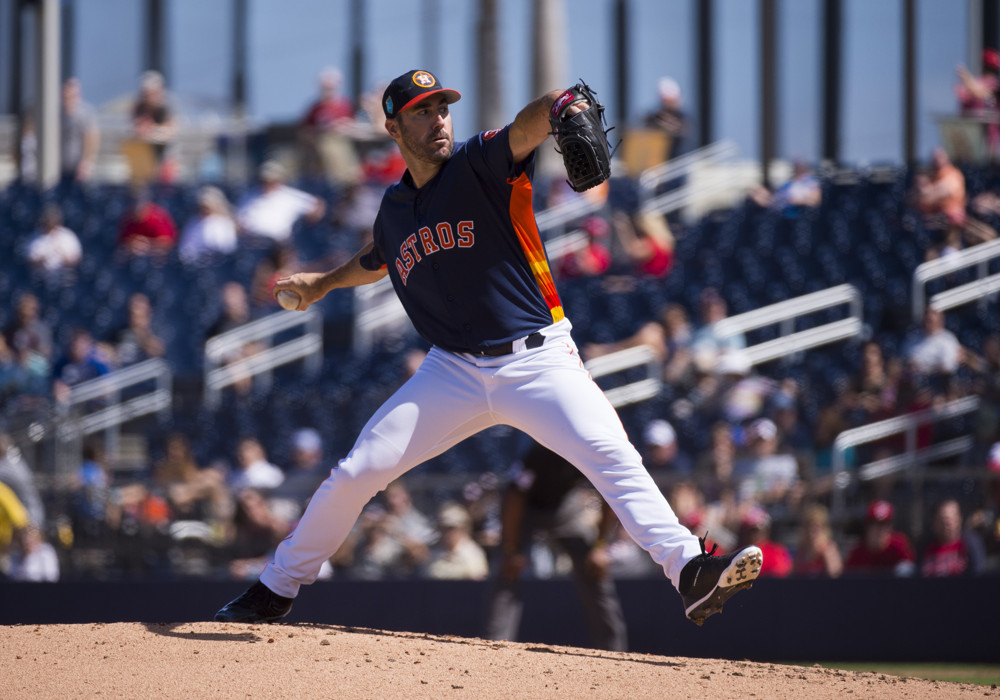 If you've ever said the words "best two out of three" when playing a game amongst friends, you are subconsciously making a "series bet." You are betting that during the course of these three games that you will be able to win two games thus emerging victorious. In the sports betting industry, a "series bet" is a betting option that allows you to correctly predict which team will win more games in a particular series and ultimately advance to the next round instead of deciding who will win each individual game.
With the MLB postseason right around the corner, I thought now would be a great time to walk you through how to make a series bet and the things to look for when trying to determine a winner. But first, let's figure out what a series bet really is.
Doc's Sports offers free MLB picks for every game on our baseball predictions page.
What Does Series Bet Mean?
When teams play multiple games against each other on consecutive days, by definition that is a "series." So, with that in mind, when you hear someone using the term "series bet," they are referring to a bet in which you must correctly pick which team you think is going to win said series. "Series betting" is also a form of futures betting and is typically done in the form of moneyline wagers .
The most popular form of "series" bets happens during the playoffs. Instead of betting on each game individually, bettors will lay down a "series" bet" and predict which team will win the series and advance to the next round. This is a great opportunity to avoid laying hefty price tags on a game-to-game basis. A sweep in pro-sports is rare, so a loss at -280 will set your bankroll back, but not if you avoid playing the game-to-game lines.
Are Series Bets Smart Wagers?
Just like with any betting option, "series bets" are smart wagers if they offer up enough value to solicit a play. The problem bettors run into when making this kind of bet is that they assume a team is going to win a series because they are simply the better team. The best team doesn't always win, and we've come to expect that nowadays with the level of parity amongst all four major North American Leagues.
In terms of baseball, a regular-season series is much different than a series in the postseason. A team like the Red Sox could lose a regular-season series to a bad team like the Orioles for a number of reasons -- perhaps the pitching rotation is out of whack, causing the Red Sox to start their Nos. 4 and 5 pitchers in that series.
It's important to note that this situation would almost never happen in the postseason because the Red Sox will have aligned their rotation so that their top pitchers will be taking the mound in Games 1, 2 and 3.
MLB Series Betting Tips
Major League Baseball in the only sport that offers up "series betting" during both the regular season and in the postseason. The reasons for this are about as obvious as you can get. The same teams play each other in three or four games at a time, which means each three-game "series" will have a winner. If the series is four games, only the first three games are counted for a "series bet" in order to ensure one side actually wins the series.
During the postseason, "series betting" gets simplified. Bettors will pick which team they believe is going to move on to the next round. However, these series are usually played out over five or seven games, so you must know how many games you will need to win before placing your bets.
In all my years of betting on baseball, I have come across great hedging opportunities due to placing series bets ahead of Game 1. For instance, let's say the Yankees and Red Sox are set to hook up in the NLDS, and you like the Red Sox to advance. Instead of laying juice in each game, you take the series price and for arguments sake, let's say its -125. A $625 wager will win you back $500.
Now, let's say the series has been close throughout and the Yankees force a Game 7. The hypothetical line will be Red Sox -190 because they are at home and have their ace on the mound, with the Yankees checking in at +$175.
We already know that a Red Sox win will win us $500 in profit. So, we have two options. We either let it ride and not concern ourselves with potentially losing $625 or we hedge and take the Yankees at a solid plus-money price.
Potential Outcomes:
Red Sox Win - Profit from Series Bet - $500 - Profit from Game 7 Bet - $400 - Total Profit of $100
Yankees Win - Profit from series bet - -$625 - Profit from Game 7 Bet - $700 - Total profit of $75
Now, I don't know about you, but consistently guaranteeing myself a profit of around $100 would make me enjoy betting a hell of a lot more than stressing over a Game 7 where anything can happen. However, don't get me wrong - there are certain instances where a hedge would not be the right play due to the value you are getting and the narrative of the situation.
Get MLB picks on every single game, or if you want our very best bet premium picks by the experts, sign up for your free $60 account with a guarantee.