What Does Nickel Mean In Sports Betting and Wagering?
by Doc's Sports - 10/11/2014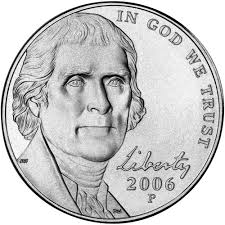 It today's world, the English language has taken a back seat to slang. Whether it be on social media, instant messaging platforms, through text or email, every body is using some sort of slang which saves them the slightest bit of time and makes them sound like a goof. In sports betting, it is no different. There is a short form for pretty much anything you can think of including the currency used to place a bet.
Get free sports picks for every league and nearly every matchup on Doc's free picks page.
What Does Nickle Mean?
When you hear someone use the term "nickel" they are often referring to a size of bet that is 10,000 times bigger than an actual nickel. If you bet a "nickel" on a game, you are betting $500. If you hear someone referring to the term "big nickel", they are referring to a $5,000 bet. With this scale, it shouldn't come as a surprise that a "dime bet" is a bet of $1,000.
How Sportsbooks Use the Nickel
There is another use for the term "nickel" but this time it is on the sportsbooks' side of things. A sportsbook will sometimes put out "nickel lines" which means that instead of the standard -110price on point spread bets, you willbe given a price of -105. This means that you would only need to bet $105 in order to profit $100. Over the long run, this means that you will have to win fewer bets to break even, which is the by-product of paying less juice. Another way books reference a "nickel line" is by promoting "reduced juice" at their facility/online website.
The thing with "nickel lines" is that they can be planned out ahead of time or be the result of circumstance. Some online books offer nickel lines as a way to make them more attractive than their competitors and bring in new business.
Other books may strategically use them from time to time to stimulate business during the slow sporting months (June/July) or to attract the largest handle they possible can on a super popular game. However, most times nickel lines appear due to the betting action. For example, in a game where both teams have odds at -110, a significant amount of action on one side will force the favorite to be changed to -115, thus creating the -105-price on the other team to balance out the adjustment
Get expert sports picks on every game, or if you want our very best bet premium picks by the experts, sign up for your free $60 account with a guarantee.