What Is A Proposition Bet in Regards to Sports Betting and Wagering?
by Doc's Sports - 10/11/2014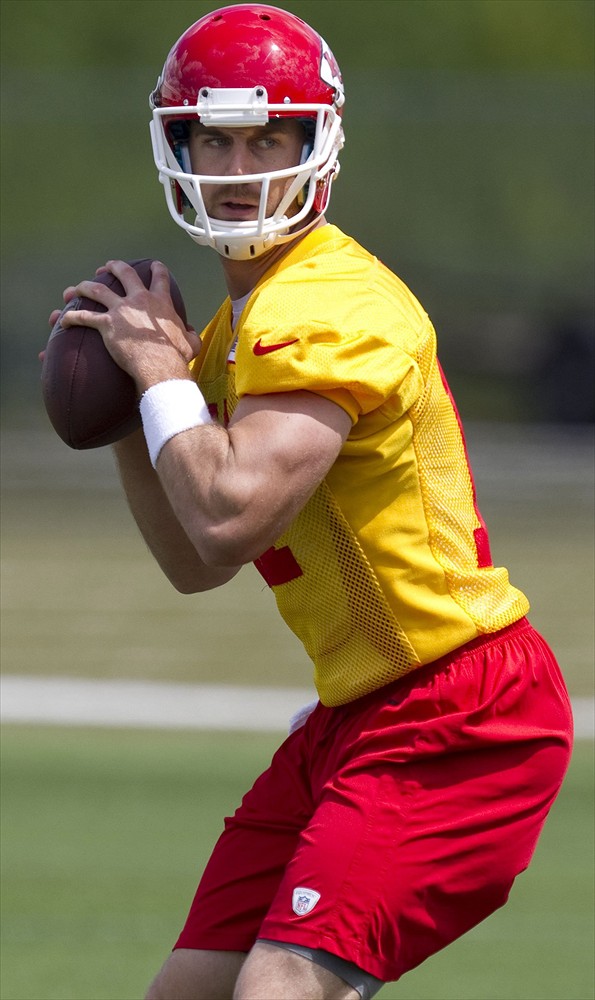 In today's world, patience is a virtue that very few people have left in them. We live in a world with lightning quick internet, instant message and in a world where fast food reigns supreme. People love getting instant gratification. In the sports betting world, that also holds true. It's one thing to sit through a three-and-a-half-hour football game between two mediocre teams only to suffer a bad beat on a completely meaningless last-minute touchdown that does nothing but affect the point spread and burn your ticket. Instead, many bettors would rather bet several proposition bets on a game, and find out the fate of their bets within 10-15 minutes of game time. This instant gratification gives bettors a higher sense of euphoria than watching two teams struggle to score points in a sloppy, turnover infested 10-7 game where the spreads and total weren't ever in question.
Get free sports picks for every league and nearly every matchup on Doc's free picks page.
What is A Proposition Bet

A proposition bet is the formal way of saying "prop" bet and is a bet that is not dependant on the outcome of a specific game. Instead, on the most basic level, a prop bet is a bet on whether or not a particular event is going to happen during a specific game. For example, if you are a baseball bettor, two popular prop bets available to bettors each and every night are; which team will score the first run or my personal favorite – will there be a run scored in the first inning? – yes or no.
Prop bets are common place in just about every sport you can bet on since linemakers are willing to set odds on just about anything the betting public has interest in. Prop bets can pertain to both teams or individually players, and can sometimes span an entire season, like the number of home runs or RBI's a player will hit during the season.
Prop bets are also a big part of the online sportsbook scene where you can find lines on such things like entertainment (think American Idol) and world politics. If linemakers can set reasonably priced odds and the outcome isn't predetermined or known by anyone in advance, there is a very good chance that you can find a prop bet to wager on at one of the many sportsbook available online.

Super Bowl Prop Bets
Despite the many categories of prop bets available to the betting public, one event remains king for prop bettors and that's the Super Bowl. Each year we are given a ridiculous number of prop bets to sift through and find the ones we think hold value and look like a solid money-making opportunity. The truth of the matter is that it's already hard enough picking an outright winner for the game, let alone trying to come up with a reason for how long the national anthem is going to take to be sung. The Super Bowl prop list is often times turned into a Super Bowl party game, with props on it that include the color of the Gatorade dumped on the head of the winning coach, how many times a specific person (spouse or parent) will be shown, the aforementioned length of the national anthem, the outcome of the coin toss (heads or tails), the game's first touchdown scorer and the Super Bowl MVP. You can pretty much find a prop bet for every single quarter of the Super Bowl, so if you can't find a bet that holds some value on Super Bowl Sunday, then I would recommend skipping the prop bets altogether.
Are Prop Bets Sucker Bets?
The biggest problem for bettors who love to wager on these prop bets is that they get sucked in with the potential of a quick win. Take the "will a run be scored in the first inning" prop bet for example, this bet could be settled in one minute or ten minutes depending on what transpires in the first inning. Many bettors love that quick decision as it allows them to place more bets during the course of the night. Unfortunately, prop bets can often seem simpler than they really are. The best example I can give you is the classic coin toss prop during the Super Bowl. It's about as simple as you can get – pick heads or tails and hope for the best. The problem with this 50/50 bet is that both sides are typically priced at -105 or worse. Over the long run, paying worse than even money for a 50/50 prop will destroy your bankroll quicker than you can imagine. Also, why would you want to bet on a prop that you have absolutely no control over. At least if you bet other props such as first touchdown scorer or team to score first, you can kind of game plan on how you think the game will start out and make a much more educated guess based on stats and matchups.
I wouldn't necessarily say that all prop bets are sucker bets, but as a bettor, you need to be cautious and avoid getting caught up in the hype of the quick-win bet, because you can lose that bet just as quick. You must also be wary of the price you are paying for certain prop bets. Linemakers love to charge extra vig on props, which makes it easier for them to profit on these types of wagers.
Get expert sports picks on every game, or if you want our very best bet premium picks by the experts, sign up for your free $60 account with a guarantee.