What Is A Round Robin In Baseball Betting And How To Bet One
by Doc's Sports - 10/10/2014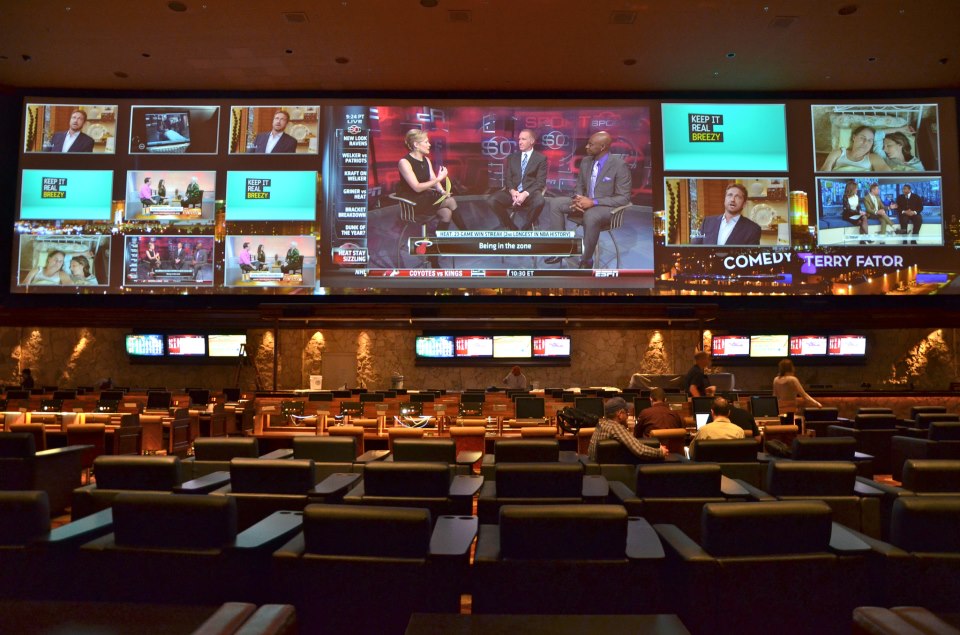 Every serious bettor already knows that parlays are the highest risk bet you can make. With every team added to the parlay card, the probability of cashing that parlay ticket decreases exponentially. The worst thing about making a parlay bet is missing a massive payout by going three-for-four. Fortunately for bettors, there is a way to ensure that you can make some money while losing by a single team playing parlays.
Get free sports picks for every league and nearly every matchup on Doc's free picks page.
What is a Round Robin Bet?
The simplest way to explain a round robin bet is to classify it as a series of parlay wagers. We already know a parlay is a bet involving two or more teams, with the only way to win this bet is for every team to win. A round robin is a way for bettors to make multiple parlay bets on a group of teams at once without having to creative a separate ticket for each of combination.
A baseball specific round robin allows you to chose three to eight teams. You can then make combination parlays that involve two to six teams. The cost of the individual round robin bets depends on the total number of teams selected.
How Do BaseballRound Robin Bets Work?
The best way I can explain further would be with an example. Let's say that you absolutely love three baseball teams to win straight upand are considering betting them in a parlay. These teams will be the Blue Jays, Yankees and Red Sox. A square bettor would parlay these three teams together in a single bet, meaning if one of these teams were to lose, the whole parlay would lose.
This is where knowing what a round robin bet is helps. A round robin bet would allow you to make three, two-team parlays involving the three teams you love so much. The tickets would look like this – Jays/Yankees, Jays/Sox, Yankees/Sox.If two of the three teams win you would make a small profit and not kick yourself for playing a normal parlay. If all three teams were to win, you would turn a solid profit, but it would be smaller amount than a normal three-team parlay would pay. If only one of your team wins, you would lose all three bets.
To understand how the profit works with a round robin bet, lets bet 50$ per round robin and see how much of a profit we can turn.
Jays +125/Yankees +130 – Risk $50 – Payout$208

Jays +125/Red Sox+100 – Risk $50 – Payout $175

Yankees +130/Red Sox +100 – Risk $50 – Payout $180.
With these three bets, the total risk would be $150, with the lowest possible payout being $175. This means you would be up $25 for a nights' work. The only downfall with playing this option is that if all three teams were to win, a $150 straight parlay would net you $1403, instead of $563.
Round Robin Strategies
The round robin bet can be a big-time life saver but only if you are playing it correctly. Generally speaking, you would want to make sure every combination you bet is one that you have noproblem betting on its own. I also advice to find a combination that has plenty of value and a combination you have the utmost confidence in.
The problem with this bet is that it allows bettors to get ahead of themselves and stray from their disciplined approach. Now days, with bets just a click away, bettors who lack the discipline required to be a successful bettor could easily get caught up in making far too many bets at one time. It's hard enough turning a profit over the long haul making the bets you want to make, especially if those bets are square bets like parlays or teasers that come at a low cost/high risk potential.
If your bankroll is wilting because you are making several bad bets with a low chance of success, the long-term outlook of your bankroll will be bleak. I understand that placing bets on a bunch of different combinations individually can be mind-numbing, but sometimes it can be better than using the round robin method.
Are Round Robin Bets Worth Playing?
As I mentioned above, nothing is more frustrating than losing a massive parlay by one team. What makes that situation so bad is that all the time and research you put into correctly predicting the other teams goes unrewarded. If you find yourself in this situation, I would highly recommend looking into the round robin way of betting. It will ensure you some sort of payout if the majority of your teams win. If parlays aren't your forte, or you have a small bankroll, I would avoid playing this method because it can eat up your bankroll pretty quickly due to all the possible ticket combinations.
Get expert sports picks on every game, or if you want our very best bet premium picks by the experts, sign up for your free $60 account with a guarantee.