What Does Tout Mean In Sports Betting?
by Doc's Sports - 10/10/2014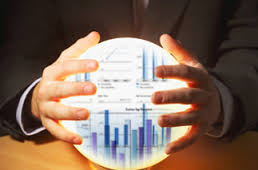 In the sports betting industry, anyone can claim they are the "best" handicapper in the world. Unfortunately, majority of people making these claims casual bettors that work a 9-5 job and have no time to dedicate to handicapping games. They spend more time ripping up tickets more than they do cashing them. If you fall into that category, I recommend seeking the help of a professional bettor AKA "tout." A "tout service will not only do all the research for you regarding the nightly betting card, but it will advise you on who to bet and how much to spend. If you are strapped for time, or just terrible at picking games, a "tout" service has you covered.
Get free sports picks for every league and nearly every matchup on Doc's free picks page.
What is a Tout?
When you hear someone use the term "tout" they are referring to a person or company that sells their expert opinion regarding sports wagering. Since "touts" can't actually bet for a person seeking picks, they focus on selling "advice" which includes which teams to bet on and how exactly to wager on them. A more commonly used word to describe a tout would be a professional "sports handicapper."
What Does a Tout Do?
A reputable tout prides themselves on being able to effectively evaluate trends and stats in order to make the best possible betting predictions/forecast for certain teams, individuals and horses. Touts have been known to give away some free picks to hook new clients, however these free picks are far from their "premium" plays. A tout offers premium plays to "members" who buy their packages for a specific week, sport or season. Often times, the rates are usually a flat fee, but can include a percentage of your winnings.
Is Paying for a Tout's Service Smart?
As is the case in any industry, there are good people and there are shady people looking to make a quick buck off unsuspecting people. Tout's usually get a bad reputation, but there are some good tout's out there that are transparent and trustworthy. Square bettors, who aren't able or willing to handicap games themselves typically go down this route. A good "tout" can make the world of difference in your bankroll. If you are looking at buying a "tout" service, there are a number of tests you can perform to be sure you are trusting the right person/company with your hard-earned money.
How to Find a Legitimate Tout

The first rule when looking for a "tout" is to do your research on their past history. A good tout will have a realistic winning percentage. It's impossible to win 75 percent of your bets or higher, so if you come across a tout claiming a ridiculously high win percentage, that is a red flag. These touts will promise you the impossible and you will be broke within a month.
The second rule of thumb when looking for a tout is to find a tout that knows what they are talking about. The sports betting world can be confusing with all the interchangeable lingo, math and the wide variety of sports to bet on. A good tout will be knowledgeable in each of those three things, but will be wise enough to know they don't know everything.
Get expert sports picks on every game, or if you want our very best bet premium picks by the experts, sign up for your free $60 account with a guarantee.