What Does Trifecta Box Mean In Horse Racing and Sports Betting?
by Doc's Sports - 10/13/2014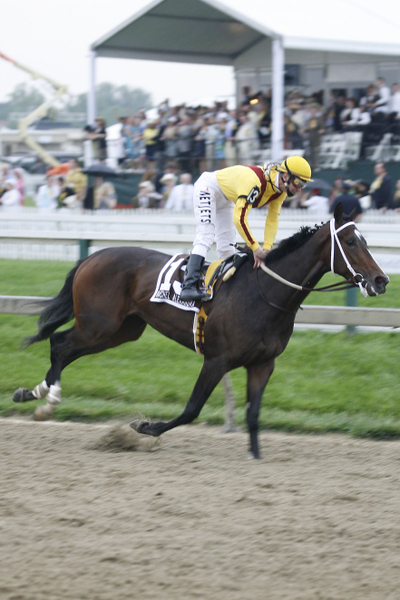 Betting on horse racing is all about deciding who is going to finish first, second and third. Things are always more fun when you can bet on them, and the trifecta allows you to do just that. The trifecta, which is also known at some tracks as a triactor, is a bet you win when you pick the horses that finish in the top three spots, and you pick them in the correct order.
Get free sports picks for every league and nearly every matchup on Doc's free picks page.
The problem though, is that that can be hard. Take an eight horse field, for example - a pretty average sized field most days. Even in a reasonable sized field like that there are 336 possible different combinations of horses that could finish first, second and third. That makes it very hard to pick just one and do it successfully. There are obviously some combinations that are more likely than others - they contain the horses that are more successful and ready to run. Still, narrowing it down to just one selection is a very tough way to show a long term profit comes in. That's where a trifecta box comes in.
Let's use an example to best explain this. Let's say in the eight horse field there are four that you like far more than the others. You are confident that those four will make up the top three in the race, but you can't be sure of what the order is. Instead of just making a guess, you can use a trifecta box. By betting a trifecta box with those four horses you are betting every possible combination of the four horses. So, if the horses are numbers 1, 2, 3 and 4, you would win your bet regardless of whether the finishing order was 1-2-3, 4-2-3, 3-4-1, or any other possibility. As long as you have the right horses in your box you win regardless of the order they finish in. You aren't making a special bet, really. All you are doing is making a whole bunch of individual bets at once, but using shorthand to make that much easier to do.
Of course, this comes at a cost. You are paying for every different combination. To figure out how much a trifecta box will cost you start with the number of horses you are boxing. You multiply the number of horses in the field, by that number minus one, and multiply that all by the original number minus two. It sounds more confusing than it is. To figure out what the four horse trifecta box costs, for example, we multiply 4x3x2 to get 24. So, the cost of the best is 24 multiplied by the cost of each trifecta bet we are making. In most places that can be any multiple of $1, so a $1 trifecta box of four horses would cost $24.
When making a trifecta box bet you have to make sure that the number of horses you include isn't too large. There is no worse feeling than making a winning trifecta bet only to discover that you bet too many horses and wound up winning less money than you bet. Because the cost can quickly get out of control the trifecta box is best to use when you really can't differentiate between a group of horses in a race. In cases where there are clear tiers of horses in your mind then a straight trifecta bet or a trifecta wheel might make more sense for you.
Get expert sports picks on every game, or if you want our very best bet premium picks by the experts, sign up for your free $60 account with a guarantee.