What Does Whale Mean In Sports Betting and Wagering?
by Doc's Sports - 10/11/2014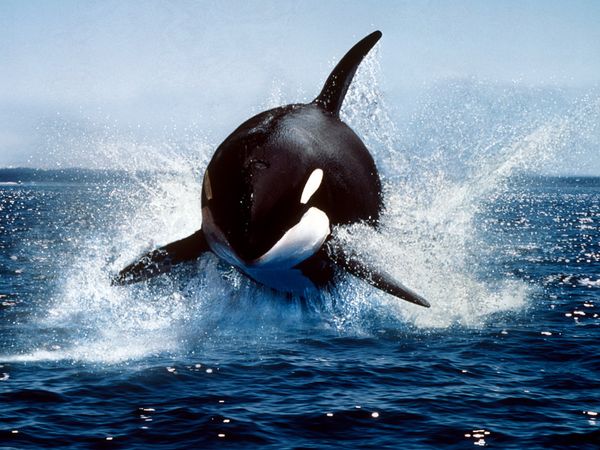 One would think that if a gambler had an endless supply of money to bet with and constantly wagers five or six figures per game, they would have a nickname that sounds a bit more appealing. Instead, these walking ATM's have the dubious distinction of being called a "whale."
I guess when you are rich, it doesn't matter what your nickname is, but I have to believe there are about 20 other nicknames that would be more appropriate for someone who drops $100,000 on a game and doesn't even think twice about it.
Get free sports picks for every league and nearly every matchup on Doc's free picks page.
What Does Whale Mean?
When you hear someone refer to someone as a "whale" in the sports betting industry, they are often times talking about a very high-profiled bettor that has a history of making very large bets. Typically, whales have plenty of money to spend, so they won't lose any sleep over losing a massive five or six-figure bet. "Whales" are considered to be at the top of the pecking order in the betting industry and are often referred to as "high rollers."
I wish I could tell you where the word originated from, but it's one of those things that has just stuck over time. If you think about the ultimate gambling/strategy game, poker, you will notice the use of a lot of aquatic phrases. For example, a bad player is called a fish and a really strong player is a shark. I guess"whale" fits with the theme.
Are Whales Good Bettors?
Just because whales have six (or ten) stacks of money to throw around on random bets throughout the day, doesn't mean they are good bettors. The majority of the time, they aren't and are just looking for any excitement they can get and can only bet big because of their massive bankroll.
Sure, winning a $500,000 bet and collecting 454,545 would be a dream to any casual bettor, but a whale doesn't need that $450,000+ profit to sleep easy. The reason a whale bets big is because they like the attention they get within the sportsbook and even more than that, they like the perks of the sportsbooks. These perks can range from free drinks (definitely free drinks), to limousine use, to private jet use and any other lavish perk you can think of.
If you want to tail a "whale", your best course of action would be to find someone who has been in the game for a long time. The experience they would have could be good enough to gather a few helpful pointers. After all, if they are still doing it, chances are they are a decent enough handicapper to avoid consistently losing large sums of money.
How Do Sportsbooks React to Whales?
If you think for one second a whale could go unnoticed and bet into bad lines, you are sadly mistaken. Sportsbooks know every single thing that goes on in their facility and that includes knowing who the whales are. Sportsbooks will typically accept a whale's action but will deal with it accordingly. Some whales, who are actually good handicappers, have the ability to shift a line substantially with a single bet. Whales without any serious handicapping skills won't have much effect on the line, especially when they decide to wager on a game that is very highly bet and has national media coverage.
As a casual bettor, you will very rarely come across a whale that is successful. If you were in a position to wager $50-100,000 on a game, I'm sure you would want to keep a low profile. The successful high rollers go about their business in a quiet manner and draw no attention to themselves. On the flip side, whales such as Floyd Mayweather, love flaunting their riches and their bet slips to the masses. Unfortunately for Mr. Mayweather, his betting record probably has double the amount of losses than his boxing career has wins.
Get expert sports picks on every game, or if you want our very best bet premium picks by the experts, sign up for your free $60 account with a guarantee.