Sports Betting Locks - Buyer Beware
by Max Powers - 11/20/2009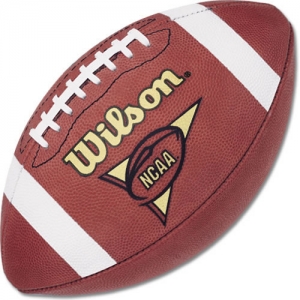 Check the bottom of this article for a great deal from Doc's Sports for first-time clients.
With the invention of the Internet, numerous sports handicapping Web sites have popped up overnight and they all claim that they are the service that can make you money. This still is the one and only goal of a selection service and if you can achieve this more often then not you should have a long career in this business. Doc's Sports certainly falls into this category as we have been in business since 1971 and are one of the few handicapping services that have withstood the test of time. We have done this by always telling the truth, win or loss, and not pressuring customers with a telemarketing sales pitch. In fact, in our 38 years of business we have not made one outgoing phone call to any potential customer.
It is very easy to spot selection services that do not follow this principal. These services basically start up overnight and lie about their years of experience since this is something customers evaluate when deciding on a company to go with. It would make sense that a potential customer would sign up with a company that has 38 years of experience compared to a company that has three months of experience. To get around this many of the new handicapping experts will state that they have 20 years of gambling experience. What this really means is that they have been betting for 20 years and probably lost most of their money. Now they are trying to different approach since the first approach to making money in football did not work very well.
I cannot state this enough, "There is a difference between betting football and handicapping football." Sports bettors often look only at recent information and generally go with public sentiment for most of their selections. Sports handicappers have a vast knowledge of resources to use that can only be built up over time. Throughout the years they follow certain trends, angles, and statistics and when one of these arrives, they are ready to pull the trigger on a play.
Speaking of big plays, one of the key words in sports handicapping is the word "lock". You just have to open the USA Today sports section on a Friday during the football season and you will see numerous handicapping services offering you a sports betting lock on a game for the upcoming Saturday or Sunday. Usually they ad states that this play is free and when you call them oftentimes a woman will answer and ask for your phone number. Then a man will usually call you back and try to sell you the sports betting lock, stating that the free play was for a different game and is not a strong selection compared to the lock.
One thing you will not find with Doc's Sports is the word "lock" on any of our publications, Web site, or in any phone discussion we may have with clients. In reality, there is no such thing as a lock in sports betting. Any game can win or lose regardless of how it looks on paper. They human element is prevalent in every game involving any win, loss, or draw. Any game can, no matter how strong a pick is perceived, can and will lose in unimaginable ways. We have certainly seen this happen over the 38 years we have been in business and any long-time gambler will tell you that this is unavoidable.
Because of this, Doc's Sports has made a point to never mention the word lock in any of our promos since the company was founded. For one thing, this does not give the customer much credit. Most of the customers at Doc's Sports know that there is no such thing as a sports betting lock and a fluke play here or there can make a big difference in a game. This is still gambling and there is risk, just like in the stock market. Just because you buy a stock, it does not mean you will be guaranteed a profit. The same principle holds true in gambling and even Game of the Year selections do not win all the time.
So what gives a customer the best chance for success when betting of sports? First and foremost, avoid selection services that use the word lock. Often times these services try to get you hooked early with a sports betting lock. There is a chance that the game they do give you wins; remember it is just as hard to pick a loser as it is a winner. If it wins a new customer might think that these guys know what they are talking about and the customer will likely get a call for this company encouraging them to sign-up for a long-term package that will likely cost thousands of dollars. Companies that use the word lock often go off the philosophy of quantity not quality. Often times they will give different games to different people, thus guaranteeing them a winner to a certain percentage of customers.
If these are the type of people you like to deal with, Doc's Sports is probably not for you. If you are interested in a company that has been in the business for 38 years and will always tell it like it is, then we would encourage you to try us out. Doc's Sports has full time handicappers in football, basketball, baseball, and hockey and these are some of the best minds in the business. The people at Doc's Sports are trained in sports handicapping and not telemarketing. We are always glad to talk sports with some of our potential clients. We will never make claims of going 5-0 on a certain day, we are just happy to go 3-2 everyday and some you a profit. This can really add up over the course of a season and gives the client the best chance for success.
Doc's Sports is your place for consistent winners in sports handicapping. We offer numerous packages and are confident that we can service your needs. If you only like to play top games or if you like to play all of our picks we will have a package that meets your needs.
If you are new to our service we would like to offer you a 50 percent of your first purchase from our Web site (not valid for full-season packages, but we will offer a great deal on those if you call as well). Just call us toll free at 1-866-238-6696 and mention the code word LOCK and we will get you all set up with our service. You can also e-mail us at service@docsports.com.
Best of luck with your endeavors and let us know if you have any other questions about our selection service.
Doc's Sports is offering $60 worth of member's picks absolutely free – no obligation, no sales people – you don't even have to enter credit card information. You can use this $60 credit any way you please for any handicapper and any sport on Doc's Sports Advisory Board list of expert sports handicappers. Click here for more details and take advantage of this free $60 picks credit today