Fall Football Preview: Impact Freshmen
by Justin Johnson - 7/20/2009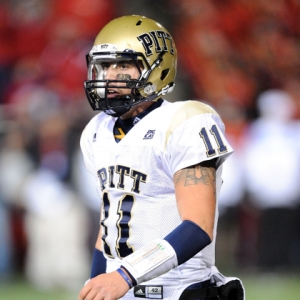 An integral part of a teams success or failure is their ability to recruit impact players.
With the early departure of star players, underclassmen are often thrust into a prominent position. Many times a coaching change leaves a roster in turmoil with players having to play out of position until a new crop can be restocked to the lineup.
This season there are several true freshman as well as redshirt freshman who will play a major role on the field for their respective clubs. Also included is their team's over/under for win totals this season and a prediction regarding the result.
Pittsburgh: True Freshman Dion Lewis, RB. (5-8, 190) (o/u 7, -170/+130, BetUS)
The Pitt Panthers were able to save Head Coach Dave Wannstedt's job in 2008 with a 9-4 run to the Sun Bowl. Prior to 2008 Wannstedt was 16-19 at his alma mater. The vast majority of the Panthers success was due to the legs of LeSean "Shady" McCoy. McCoy left school early to enter the NFL Draft and his spot in the lineup looks to be filled by true Freshman Dion Lewis. Lewis enrolled at Pitt early and was a bright sport during spring drills, but expecting him to fill in fully for McCoy will be too much to ask in 2009.
Value: Under. Yes, Pitt is in the Big East. Yes, Pitt has seven starters on defense back. Yes, four return on the offensive line. But, expecting Pitt to replace two NFL players (McCoy and LB Scott McKillop) is a tall task. Not only that, but Pitt may have one of the worst quarterback situations of any in the Big Six conferences. Bill Stull returns as well as Pat Bostick, however, neither proved to be a source of confidence in the past two seasons. With a new offensive coordinator (Frank Cignetti) and no Shady McCoy this is a team who will struggle to move the ball. The schedule is not kind to Pitt either without of conference games with N.C. State and Notre Dame as well as Big East battles with Rutgers, Cincinnati, USF and the Backyard Brawl with West Virginia most likely points to this being a step back season for Pitt.
Michigan: True Freshman Tate Forcier, QB. (6-1, 187) (o/u 6, -200/+150, BetUs)
2008 was one of the worst in the storied history of Michigan Wolverines football. While second seasons under Rich Rodriguez have always been better than the first, a step up to a winning record may be hard to envision this early in Ann Arbor. The key cog in every RichRod offense has been the offensive line play and the maturation of the quarterback. The offensive line should be more up to the task in 2009, however the quarterback situation is still up in the air. A pair of true freshman will battle it out for the opening day nod but exiting spring drills Tate Forcier had a distinct advantage over Denard Robinson.
Value: Under. While Forcier does seem to be a very good physical fit in the zone-read offense it's just too much to ask for a true freshman to come in and make this type of immediate impact in the Big Ten. The early season schedule does not set up well for building confidence with Michigan welcoming a veteran West Michigan and much-improved Notre Dame to the Big House. Road tests against Illinois and Wisconsin could be the tell tale to this season as expected losses against Penn State, Ohio State and Iowa can be penciled in.
Kansas: Redshirt Freshman Tanner Hawkinson, OT (6-6, 260) and John Williams, OG (6-4, 338). (o/u 8, +125/-165, BetUs.com)
The recent success of Kansas football has to be laid at the feet of Mark Mangino and his offensive game planning. This season, with the returning core of skill players, Jayhawks football has the potential to be in the fight for a Big 12 North title. Potentially holding back this squad from bettering their record from 2008 will be the porous defense and a very young offensive line that will feature two redshirt freshman starters in replacing three starters from last season. While Hawkinson and Williams are both big bodies who looked better than average in spring camp, they will need to jell as a group to be effective against the improving defensive lines in the Big 12.
Value: Under. Laying the 165 is tough to swallow with the returning starters at the skill positions but a new offensive line as well as a defense that was 114 of 119 against the pass last year does not inspire confidence entering the season. The Jayhawks out of conference schedule is upgraded from last year and they do not avoid Texas, Oklahoma or Texas Tech from the South making last years eight-win season hard to duplicate.
There are several other key freshman already penciled in on the two-deep for several other teams. While others may emerge as fall practice goes on.
Kyle Parker, Redshirt Freshman QB, Clemson
Andrew Luck, Redshirt Freshman QB, Stanford
Jordan Wynn, True Freshman QB, Utah
Kevin Prince, Redshirt Freshman QB, UCLA
Derek Carr, True Freshman QB, Fresno State
Christine Michael, True Freshman RB, Texas A&M
Ben Habern, Redshirt Freshman C, Oklahoma
Nick Clancy, Redshirt Freshman, LB, Boston College
Alex DiSanzo, Redshirt Freshman, LB, Boston College
---
Most Recent Fall Football Preview