Baseball Handicapping: Most Important MLB Players
by Trevor Whenham - 07/07/2009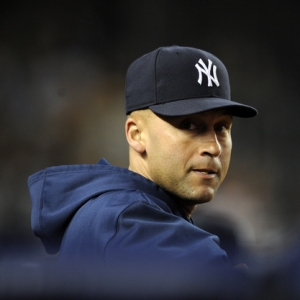 Injuries are a very tough thing to deal with in baseball. Some guys are so crucial to teams that their absence is more than a team can overcome. Others might seem that way but really aren't that big of a deal after all.
A couple of big absences this year have got me thinking about this. Brandon Webb left his only start of the season early with an injury and has been gone since. He's not the only problem the Diamondbacks have, but there is no question that the absence of an ace, never mind one as talented and consistent as Webb, has contributed significantly to the struggles Arizona has experienced. On the other hand you have Manny Ramirez. It was easy to be bearish when he was suspended. The Dodgers were an entirely different team once he joined them last year, and they were off to as hot a start as he was this spring, so it only seemed reasonable that they would suffer a setback when he was gone. After all, they were losing the best bat in the league, and they had to deal with the distractions of the controversy as well. All they did, though, was maintain the best record in the league and look like they weren't missing anything.
So, what's the difference between those situations? How can we tell if a player will have a big impact or won't be missed at all? It's obviously pretty hard to know for sure. That doesn't mean that we can't speculate, though. Here's my best guess at picking out the five players who are most important to their teams and who would most negatively affect the team by their absence.
Albert Pujols, St. Louis Cardinals - Pujols is so good it's scary. He's the third youngest player ever to reach 350 home runs, he's hitting grand slams at will, and he is stunningly complete at the plate. In short, he's close to the perect hitter. So, why is he on this list when his skill set is similar to that of Ramirez, and we know that the Dodgers didn't miss Manny? A few reasons.
First, Pujols isn't a defensive liability. He's effective wearing a glove, while Manny looks like he is wearing rollerskates. Next, he's a good citizen and a strong, quiet leader. Manny is a great bat, but some of his teammates were probably partly relieved that he was gone because of the circus that surrounds him wherever he goes and because of the quirks of his personality. Pujols is just a consumate professional - always quiet and ready to go.
Finally, I think Pujols would be missed much more because he is unquestionably the defining heart and soul of his team. Manny isn't the Dodgers, but when people think of St. Louis they think of Pujols. He defines the team, and the loss of him for an extended period would leave the team with a significant hole - one that can't easily be filled.
Roy Halladay, Toronto Blue Jays - The Jays have gone through so many highs and lows over the years. Stars have come and gone, and so have managers. Free agents have arrived, underperformed, and left. Attendance has risen and fallen. The payroll has risen and fallen like a yo-yo. Through all the chaos and disorder one thing has been steady - Halladay.
He's the most consistent pitching workhorse in the league, and he does it all in a quiet, steady, impressive way. He gets on the mound and totally controls the game. The pace is fast and there is no question who is the boss. That calms the team around him, and it inspires the young pitchers that the team inevitably has to rely on. It's no coincidence in my mind that the team fell into a bad slump recently when Halladay went on the DL.
Hanley Ramirez, Florida Marlins - Ramirez is a star, but he doesn't get the appreciation he deserves because of the market he plays in. It's a cliche, but in this case it is true - this guy can do everything. He can field, he can hit, he's a demon on the base paths.
Florida is such a young and underdeveloped team that they can't help but be fragile. Ramirez is the star of the group, and he's identified with as a homegrown Marlins star. He'd be missed as an inspirational leader. More importantly, he contributes to so many different parts of the game that the team would struggle to effectively replace each of those aspects.
Ichiro Suzuki, Seattle Mariners - Ichiro shares traits with the other players on this list - he's a master at his game, he's the defining face of his team, and he is consistent and reliable. It's like clockwork - Suzuki starts the season slow, but by the end he is at the top of the list in several hitting categories. He also stays remarkably healthy - his short absence this year was the first real one of his career. The guy is a machine.
The Mariners have some pitching to rely on these days, but Suzuki is still their best and brightest star. They can weather his absence for short periods, but losing all those hits over the long term would be seriously damaging.
Derek Jeter, New York Yankees - Like Jeter or hate him, you can't deny one thing - he defines his team unlike any other player in the league. He doesn't put up the biggest numbers, and there are better fielders, but he is the soul of the team - a remarkable and important accomplishments given the egos and salaries in that clubhouse.
Jeter also doesn't miss a whole lot of time. The Yankees are fragile enough as it is, so I can't imagine how they would respond if they were to lose him for a long period. I suspect it wouldn't be pretty.