MLB Betting: All-Star Game MVP Predictions
by Matt Severance - 07/14/2009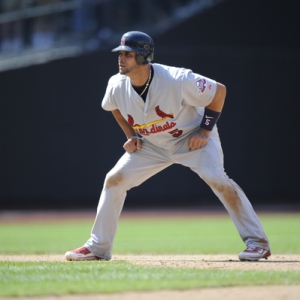 Thinking of betting on Milwaukee's Prince Fielder as the MLB All-Star Game MVP in the wake of Fielder winning the Home Run Derby on Monday?
Well, Fielder is getting nice value at BetUS at +1000 to win the Ted Williams MVP Award, but know that only two players have won both the derby and All-Star Game MVP in the same year: Cal Ripken Jr. in 1991 and Garrett Anderson in 2003.
You probably want to lean toward an American League player for the award, considering the junior circuit hasn't lost this game since 1996 - the longest unbeaten streak in the history of the Midsummer Classic. Thus, the last NL player to win MVP was Dodgers catcher Mike Piazza in '96. And if Interleague Play is any indication, it probably will be another AL win. This year's season series went 137-114 to the American League, its sixth straight winning season and ninth in 13 years.
If you are looking for any trends, a player from a current AL Central team hasn't won the award since Cleveland's Sandy Alomar in 1997. A player from a current AL West team has won it four of the past six years. Surprisingly, only one Yankee - the team with the most hype of all of them, and the All-Star MVP voting is a lot about hype - has won this award: Derek Jeter in 2000. By comparison, four Red Sox have, including 2008 winner J.D. Drew.
However, the MVP favorite at +450 on BetUS is an NL player: Hometown hero Albert Pujols, and this All-Star Game seems to be a giant celebration of all things Pujols in St. Louis. Everyone is calling him "what's right with baseball" in the wake of A-Rod and Manny getting caught up in the steroid mess.
Pujols is hitting .332 with 32 home runs, 22 doubles, 87 RBI, a .456 on-base percentage and a .723 slugging percentage in the first half. He has a legitimate shot at becoming the majors' first Triple Crown winner since Yaz in 1967 - Pujols only doesn't lead the league in average, as he is 17 points behind Florida's Hanley Ramirez.
BetUS doesn't list any pitchers among the MVP contenders, although you could take the field at +700. But don't waste your money. Only twice in the past 25 years has a pitcher won the MVP award. The last was Pedro Martinez in the 1999 game in Boston, which was also the previous time a player from the host club won the MVP.
In that game, Pedro was the AL starter and struck out five batters in two innings, including four straight to begin the game. It was a pretty good quintet that Pedro fanned overall: Barry Larkin, Larry Walker, Sammy Sosa, Mark McGwire and Jeff Bagwell.
The previous pitcher before Pedro to win it was the Padres' LaMarr Hoyt in 1985.
Lastly, you will of course want to bet on a guy who is going to play a significant amount of innings, so take a starter at a position where there is not a lot of depth. For example, there is just one backup shortstop on each roster, so that means Jeter and Ramirez, the starting shortstops, should both play plenty. But there are loads of first basemen and outfielders on each roster, so the starters probably won't play more than five innings or so.
Also be aware that Tampa Bay third baseman Evan Longoria (+750) is in question for the game with an infection of his right ring finger.
Happy betting.