MLB All-Star Game Preview
by Robert Ferringo - 07/13/2009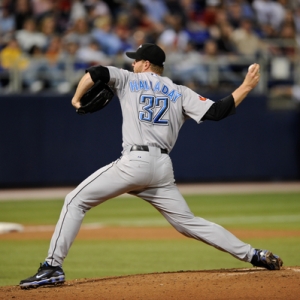 This year's Major League Baseball All-Star Game raises an important question in regards to handicapping philosophy: do you bet against the streak?
The American League has won 11 consecutive times over the National League in the All-Star Game, discounting the ludicrous tie that occurred in Milwaukee in 2002. That's 11 straight wins for the designated haters and that is the reason that the A.L. is again favored to take the trophy for the Midsummer Classic and pilfer home-field advantage for the Fall Classic.
The visiting American Leaguers are presently favored at -110 over the hosts while the total rests at 9.5 It's somewhat interesting to note that the Las Vegas Sports Consultants opened the game at -130/+120 with the A.L. favored, but the books have adjusted that a full 20 cents down to -110/+100. The total has held firm since it opened.
The A.L. is an astounding 17-3-1 over the Senior Circuit over the last two decades. And the question remains as to whether or not a gambler would be an imbecile if they bet against an 11-year winning streak and put their cash on the National League in a N.L.-friendly park, Busch Stadium in St. Louis. If you think that there's no way to doubt the A.L. then there's also no reason to handicap this All-Star Game. But if you think that each season should be taken as an individual game, regardless of past trends and performance, then trying to break down this year's game is going to be a tricky prospect.
It's a little absurd to try to break down rosters at this level because you're really splitting hairs between guys like Justin Morneau and Adrian Gonzalez, Ryan Braun and Ichiro Suzuki, or Ben Zobrist and Justin Upton. However, I do think that the National League gets the slight edge in position players while the American League clearly has the stronger pitching staff. The result is a very balanced matchup that will likely be decided by late-game execution.
It was announced on Tuesday that Roy Halladay would be the American League starting pitcher while Tim Lincecum will open the game for the National League. This is Halladay's sixth appearance in the Midsummer Pageant while it's the first appearance for the savant from San Francisco. As I write this, the money lines have been unaffected by the announcement although there are reasons to love and to question the viability of either arm.
Halladay will be shackled with the pressure that is born out of Toronto's general manager, J.P. Ricciardi, recently announcing that Doc was on the trading block. Halladay has lost four straight starts and six of his last eight this season. He is just three starts (and one full month) removed from a groin injury and those three starts - 20 innings, 23 hits, 10 earned runs, 18 strikeouts, 4.50 ERA and 0-2 record - have been quite pedestrian compared to the potent outings he posted prior to that: 103 innings, 94 hits, 2.70 ERA and 10-1 record. But Halladay is a gamer and will likely have little problem proving why he is such a highly-sought-after arm. He is also 17-8 in his career against the National League with a tidy 3.02 ERA.
For Lincecum, getting the nod is heady stuff for a 25-year-old with less than 80 starts under his belt. Lincecum is just 3-2 with a 3.91 ERA in his career in Interleague Play and this is actually his first ever All-Star Game appearance since he missed last year's game with the flu. But that said, Lince is 3-0 with a 1.23 ERA in his three starts at Busch Stadium and he'll be facing a soft A.L. starting lineup. The reigning N.L. Cy Young has won six of seven starts and boasts a miniscule 1.28 ERA in his last six starts.
While the starters help set the lines and steal most of the spotlight, the winner of an All-Star Game wager is going to have their ticket punched by the bullpens. One run has determined the last three A-S Games and five of the last six meetings have been decided by two runs or less. These are razor-thin margins and the team with the tighter pen behind their ace starter is likely going to come out on top.
When I am handicapping the All-Star Game pitching staffs I am looking for "hittable" guys. Obviously there aren't going to be arms there that don't belong or don't have the stuff, but when it comes down to it some guys are all stars because they are great pitchers while others are all stars because they had great first halves.
For example, the National League has a host of guys that I have deemed extremely hittable. Ted Lilly, Jason Marquis and Zach Duke are decent arms having very good seasons. But you can't tell me that you would be scared to have your money on Victor Martinez or Jason Bay against them. Further, the N.L. has Dan Haren and Francisco Rodriguez, two arms that the A.L. lineup is very familiar with, and two guys in Ryan Franklin and Trevor Hoffman that are simply accidents waiting to happen.
The N.L. will be without its top closer, Jonathan Broxton, and one of its top arms, Matt Cain. Both have pulled out of the game.
On the American League side I feel that the pitching staff is much, much tighter. Manager Joe Maddon can go from Halladay to Zach Greinke, Felix Hernandez, Justin Verlander, Edwin Jackson and Josh Beckett and get himself into the seventh inning. From there the A.L. has stud closers Joe Nathan, Jon Papelbon and Mo Rivera to work with to close this thing out. In my opinion that is a much more appealing roster to work with than anything that the N.L. could scheme up. And even if Beckett and Verlander, who each worked on Sunday, don't throw, I still feel like the A.L. has better options to get through nine innings.
Veteran umpire Dana DeMuth will be working the plate. Demuth has a pretty tight zone, but his 2.02 strikeout-to-walk ratio is pretty standard compared to league averages.
On the mound the A.L. has the edge. But the National League is clearly brining the better sticks.
The National League's infield, from starters through the bench, is exceptionally better than what the American League is bringing to St. Louis at all positions except catcher. The Senior Circuit is absolutely loaded with power, bringing sluggers like Prince Fielder, Gonzalez, Ryan Howard, Ryan Zimmerman and Brad Hawpe off the bench. There is also plenty of speed and a enough righthanded pop with guys like Miguel Tejeda, Hunter Pence and Jayson Werth to do some damage late in the game.
But while the N.L. has a far superior infield I will say that their outfield is suspect. Carlos Beltran won't be in attendance and Raul Ibanez has logged just nine at-bats since missing nearly a month due to injury. And those are two of the best options the N.L. has. Behind them are a lot of very good players but no one with the star power and proven track record to scare off A.L. pitchers. Upton, Pence, Hawpe, Werth and Shane Victorino are all guys that are nice pieces. But I don't know if any of them will step up and be difference makers for a squad that's trying to snap an 11-game losing streak.
What the American League lacks bringing off the bench in outfield power they make up for with speed. Lots and lots of speed. Maddon crafted his lineup to be terrors on the bases. Carl Crawford, Curtis Granderson and Adam Jones are all players that will take an extra base. And in a game that should be tight and low scoring that's a tremendous edge for the American League crew.
But when you've won 11 straight times over your opponent, how many more edges do you need?
Robert Ferringo is a professional handicapper and a writer for Doc's Sports. For more information on his picks CLICK HERE.