College Basketball Handicapping: ACC Tournament Preview
by Robert Ferringo - 3/11/2010


Other Popular March Madness Pages:
2019 Main Page - Brackets - Odds - Picks - Schedule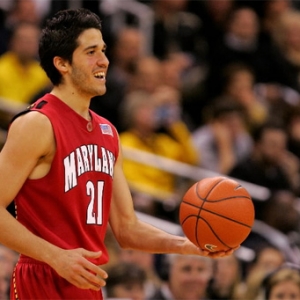 The Duke Invitational Tournament begins today in Greensboro, N.C. Also known as the "ACC Tournament", the Duke Invitational is generally held as a coronation for the Blue Devils en route to an inflated seed in the NCAA Tournament. Duke has won eight of the last 11 ACC titles and have appeared in 10 of the last 13 conference championship games. And scoping a relatively weak ACC field I don't see how this weekend will be much different for the top-seeded Devils.
Here is Doc's Sports ACC Preview:
The Favorites:
Duke (-125) – The Blue Devils have the inside track for a No. 1 seed but probably need to make the ACC Finals to ensure that. However, given that ACC officials like to ref their games with their faces squarely in the lap of the Blue Devils that's rarely a problem. Duke has a trio of No. 1 options, led by 1A, Jon Scheyer. Scheyer is an excellent shooter, terrific ball handler, doesn't miss free throws and has complete control over this team. Nolan Smith and Kyle Singler can take over on any given night and the entire offense runs through those three. The Duke big men are the key to this team. They ave size and strength. And when they play with confidence they can hold up against the better frontcourts. That is why Brian Zoubek has been so key for this team: he is aggressive and plays with confidence. When the others follow that this team is as good as anyone. This is a dreadfully weak ACC field this year and the title is Duke's for the taking.
Maryland (+250) – The Terps earned a share of the ACC Title this year and I'm sure they are angling for a rubber match with the Blue Devils. The strength of this Maryland team lies in the fact that they have excellent guard play and, outside of Duke, no one else in the conference has anything close. Greivis Vasquez has had one of the most accomplished ACC careers in the league's history and will be fired up to complete it the right way. This team has a ton of experience, plenty of shooters, and executes perfectly in their flex offense. But the don't have size underneath and are overmatched near the basket against just about every opponent. That will prevent them from winning three games in three days.
The Contenders:
Wake Forest (+1200) – Wake played stellar basketball for the first three-quarters of the season. They have marquee nonconference wins over Gonzaga, Richmond and Xavier and they are one of the few teams to beat Maryland this year. But the Demon Deacons bumbled their way to a 1-4 close to the season. Three of the four losses were on the road and two were by four points or less. But what's really troubling is the fact that this team can't shoot. They have shot just 38.4 percent from the field in their last five games and just 23.3 percent from 3-point land in that stretch. They have veteran guards and a go-to-guy in Al-Farouq Aminu. But this team can't knock down jumpers so I think they are in trouble.
Virginia Tech (+800) – The Hokies are perhaps the most desperate team in the field. They have played just a pathetic schedule this season and find themselves squarely on the NCAA bubble. Much like Ole Miss in the SEC, they have a bye to the quarters which denies them a chance to get a win over a weaker foe to boost the resume. Instead they will wait for either Wake or Miami. This team – like so many others in the ACC – doesn't soot well from the outside. But they do have slick guard Malcolm Delaney and some athletic frontcourt players. Coach Seth Greenburg is as cagey as they come. So don't count him out in terms of motivating his team and getting their best ball out of them.
The Sleeper: Florida State (+650)
The Seminoles really benefited from late collapses by Wake Forest, Virginia Tech and Georgia Tech and were able to slide up into the No. 3 slot. Florida State has won five of six games and relies on the most suffocating defense in the league. In fact, they are No. 1 in the nation in field goal defense and No. 18 in points allowed. This team is long, athletic, physical and deep and the core of this team made a run to the ACC finals last season. Scoring is an issue. They like to do their damage in the post and their guards are mediocre. But if they can find someone to knock down some shots from deep then this team will be in the mix.
The Spoiler: Boston College (+2500)
I almost put Miami in here because they get a shot at Wake Forest (whose seed is slipping) and Virginia Tech (a bubble team). But I'm going with Boston College because they could spoil Duke's No. 1 seed in the NCAA Tournament. The Eagles get Virginia in the first round and if they win they get a third crack at the Blue Devils. Boston College played with Duke for a half in Cameron Indoor and were toe-to-toe when the clubs met in Chestnut Hill. They are an awkward matchup for opponents because they play four wing players at the same time and their post player is also their best 3-point shooter. This team is always a dangerous dog in March.
The Matchups:
No. 8 Boston College (-4.5) vs. No. 9 Virginia
Virginia was one of the surprise teams heading into February. They were 14-6 and in the mix at the top of the league. Then all hell broke loose. Virginia has lost nine straight games and now won't even make the NIT. Oh, and their leading scorer – and only real scorer – Sylvan Landesberg is out for the year with a leg injury. They lost by 13 points in Chestnut Hill without Landesberg but then played Maryland tough at home before losing by six. This team is going to defend and is going to compete. But they have not proven that the can stop the flex offense and could have trouble with a more talented B.C. team. The Eagles are 13-6 ATS in their last 19 neutral site games and Virginia is 0-7 ATS in their last seven games overall.
No. 5 Wake Forest (-3.5) vs. No. 12 Miami
These teams split the season series with each team winning on its home floor. The big news here is that senior center Dwayne Collins will not play today because of a leg injury. Collins is the 'Canes' leading scorer and rebounder and is the most veteran presence on the court. Miami did play without him against Florida State and only lost by one point, so they will lean even more heavily on exciting young guards Durand Scot and Malcolm Grant. Wake definitely has the experience factor on their side. But they haven't played well lately and the number on this game is moving as if to suggest an early upset. Miami is a stellar 12-4 ATS on a neutral site while Wake Forest is a pathetic 6-23 ATS when playing on neutral ground (6-20 ATS as a favorite).
No. 7 Georgia Tech (-3.5) vs. No. 10 North Carolina
Georgia Tech enters the ACC Tournament with negative momentum, questions and rumors about their coach's job security, and the fact that they are 2-5 in their last seven games and have been one of the worst road teams in the country over the last four years. Oh, and a loss to woeful UNC could put them among the teams fighting for the last few NCAA Tournament slots. Other than that everything's cool. Tech destroyed North Carolina in Atlanta and beat UNC in Chapel Hill by two in a game that wasn't as close as the score suggested. Carolina is in a weird place after a 32-point humiliation at Duke on Saturday. But they have won two of three overall and are playing their best ball in three months. They have the added edge of playing in Carolina and are trying to salvage some pride. Georgia Tech is 4-1 ATS in the last five meetings and 7-3 ATS in the last 10.
No. 6 Clemson (-8.5) vs. No. 11 N.C. State
N.C. State has shown signs of life and enter the tournament as winners of three of their last four games. Considering that they had just one other D-I win in the nearly two months prior to that rush and it's safe to say they are playing much better basketball. Clemson nearly blew a 17-point halftime lead in their 73-70 win over the Wolfpack this year. The Tigers have also been wretched on a neutral court. They are 0-8 ATS on a neutral site and just 5-17 ATS as a neutral site favorite. N.C. State is just 1-4 ATS in the last five meetings.
Robert Ferringo is a professional handicapper and he has gained nearly +300 Units over the past three college basketball seasons. You can purchase his college basketball picks here.