NCAA Tournament Seed History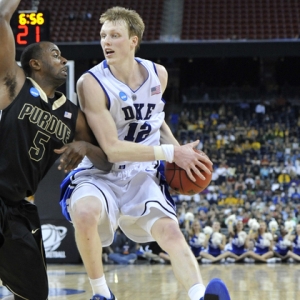 What is the key to filling out a successful bracket while also cashing bets? Well, there is no simple formula. Heck, some people base their picks off of mascot coolness. Others may put team names on a dartboard and see where their throws land. Whatever the case, a basic knowledge of NCAA Tournament seed history certainly can't hurt. Each seed-No. 1 through No. 16- owns an extensive profile compiled over several decades of March Madness festivities that gamblers can use to their advantage.

Let's take a look at how all 16 seeds have performed throughout the illustrious history of the Big Dance.

No. 1- Top seeds, of course, have never lost in the first round of the NCAA Tournament since the field expanded to 64 teams (now 68) in 1985. Thanks to 2016 runner-up North Carolina, at least one No. 1 has advanced to the Final Four nine of the last 10 seasons (in 2011 neither a No. 1 nor a No. 2 seed reached the Final Four). All four No. 1 seeds found themselves in the Elite Eight in 2016, but only the Tar Heels got past that hurdle. From a betting perspective, top seeds are a modest 6-10 ATS against No. 16 teams in the last four installments of the NCAA Tournament. They are, however, 14-5 ATS at the expense of No. 16s when point spreads are fewer than 20 points.

No. 2- No. 2 seeds were boom or bust last year. Michigan State lost in the first round to Middle Tennessee State and Xavier was victimized by a buzzer-beater courtesy of seventh-seeded Wisconsin in the last 32. The other pair of No. 2s, however, reached the Final Four and did so by taking out No. 1s in the Elite Eight. Villanova beat Kansas and eventually won it all, while Oklahoma took down Oregon before getting blow out by 44 points at the hands of 'Nova in the national semis. No. 2 seeds are 120-8 all-time in the first round, but this 2-vs.-15 matchup is 18-18 ATS in the last nine years.

No. 3- A third seed has advanced to the Final Four in just three of the last 11 Big Dances-the most recent being eventual National Champion Connecticut in 2011. This line didn't even come close in 2016, with no representative even in the Elite Eight. No. 3 and No. 14 seeds are an even 12-12 ATS against each other in the past six NCAA Tournaments.

No. 4- Fourth seeds were not good in 2016, and that's putting it generously. None came close to even reaching the Elite Eight as only Duke and Iowa State advanced to the Sweet 16 and they got thrashed by Oregon and Virginia, respectively. That being said, a No. 4 seed has reached the Final Four in four of the previous 11 NCAA Tournaments (Louisville and Syracuse last accomplished the feat in 2013). This line was just 2-6 ATS during first-round action in 2015 and 2016.

No. 5- No. 5 seeds are infamous for suffering first-round upsets-if you can even call them upsets. They are a mediocre 99-49 against 12th seeds after compiling a 2-2 mark last spring. The 2016 Big Dance was a typically mediocre one for this line, with no such team advancing past the Elite Eight and two going down right away (Purdue to Arkansas-Little Rock and Baylor at the hands of Yale). Zero No. 5 seeds have ever won the National Championship and just two have reached the Final Four over the last 11 years (both Butler and Michigan State in 2010).

No. 6- Sixth seeds are 145-79 all-time against the No. 11 line. At least one has lost in the first round of the tournament dating back to 2004.The last No. 6 seed to reach the Final Four was Michigan-led by the Fab Five-back in 1992. Most famously, of course, N.C. State and head coach Jim Valvano cut down the nets at the No. 6 line in 1983. Kansas did the same as a sixth seed in 1988. No. 6 seeds are 12-19-1 ATS in this matchup since 2006.

No. 7 - Ralph Sampson led Virginia to the Final Four in 1984; no No. 7 seed had been to the Final Four before or since until Connecticut won it all in 2014. This line is 92-60 all-time in the first round, including 13-7 in the last five NCAA Tournaments. In those last five events, seventh seeds are 10-1 straight up as favorites and 7-4 ATS.

No.8- In 1985, Villanova-at No. 8-became the lowest-seeded team to ever win the National Championship. Only three such seeds have made Final Four appearances since. No. 8 seeds have reached the Final Four four times since 1985, with the last being Butler in 2011. Not surprisingly, the 8-9 matchup has been mostly even, with the better seed holding an 80-72 all-time advantage.
Free $60 in Member March Madness Picks No Obligation Click Here
No. 9- All four No. 9 seeds were favorites in the first round last year; they went 3-1 outright and 2-2 ATS. Since 2009, 14 No. 9s have been favored in their opener-compared to 18 as underdogs. Regardless of line, underdogs are 20-9-3 ATS in the last eight NCAA Tournaments. Only one ninth seed (Penn in 1979) has raised a Final Four banner.


No. 10- Prior to 2016, Stephen Curry's Davidson was the last No. 10 seed to reach the Elite Eight and no team on that line had ever reached the Final Four. But Syracuse earned a controversial bid to the Big Dance and the rest is history (the Orange advanced to Houston before getting clobbered by UNC). Interestingly, 10th seeds were favored in three first-round games last season, and those three favorites were 2-1 SU and 2-1 ATS.
No. 11- Perhaps no team other than Villanova and North Carolina had a more eventful 2016 NCAA Tournament than Northern Iowa, and it played only two games! The Panthers stunned Texas on a half-court buzzer-beater and then endured one of the all-time March Madness collapses against Texas A&M in round two. NIU could have joined Gonzaga as a second 11th seed to reach the Sweet 16 last season. Three No. 11 seeds have reached the Final Four (VCU in 2011, George Mason in 2006, and LSU in 1986).
No. 12- At least one No. 12 seed has won a first-round game every year since 2007. Two did it last season. You can count on one (if not more) to pick up a straight up victory and likely more than one to cover. Twelfth seeds are 12-8 ATS in the last five NCAA Tournaments after going 3-1 ATS in 2016. Missouri's Elite Eight appearance in 2002 is this line's best-ever result.
No. 13- For the fourth-to-last line, the ceiling has been the Sweet 16. Six No. 13 seeds have made runs to that stage of March Madness, but none has reached an Elite Eight. Hawaii last year fell one win short of becoming the first 13th seed since Bradley in 2006 to make a Sweet 16 appearance.
No. 14- No. 14 seeds are 23-127 all-time against third seeds. That's not at all bad compared to the relative futility of the 15th and 16 th seeds. And it certainly has not been bad of late. At least one No. 14 seed has advanced to the second round in four straight NCAA Tournaments, most recently Stephen F. Austin at West Virginia's expense in 2016. Only two teams at this line have ever reached the Sweet 16, and none has done so since Chattanooga in 1997.
No. 15- This line won three times in 2012 and 2013. It scored an upset for the eighth time in history last season thanks to Middle Tennessee State. But the Blue Raiders could not buck the trend of victorious No. 15 seeds losing in the second round. Still no such squad has ever reached the Sweet 16.
No. 16- Not one, not two, not three, not four, not five, not six…not 125, not 126, not 127…. No, 16th seeds have tried and failed 128 times to win a game in the NCAA Tournament.
Want free sports betting picks? Doc's Sports has you covered - get $60 worth of picks free from any of Doc's Sports expert handicappers. Click here for free picks (new clients only) .
Read more articles by Ricky Dimon