March Madness Betting: Possible 'Cinderella' Teams
by Aaron Smith - 3/17/2010


Other Popular March Madness Pages:
2019 Main Page - Brackets - Odds - Picks - Schedule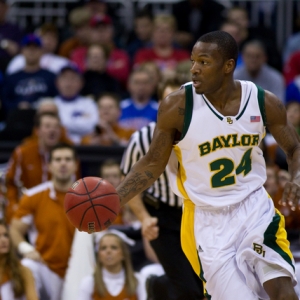 It happens every year during March Madness: there is always that Cinderella squad that steals the spotlight and very few people see it coming. Part of the reason the March Madness is so great is that upsets occur quite often.
These teams that aren't supposed to have a chance end up winning and playing the role of the spoiler. There are definitely differences in Cinderella teams out there: there are those who could surprise and win the whole thing, those who could shock the world and reach the Final Four and those who could put their name on the map by reaching the Sweet 16. Let's take a close look at some teams who are flying under the radar and have the ability to make some noise in this tournament.
Teams Capable of Reaching the Sweet 16
In this group we are looking for teams with the potential to pull off those first and second-round upsets that get most of the attention the first weekend of the tournament.
Murray State - The Racers come in as the only team outside of Kansas or Kentucky to have 30 wins already this year. The Racers dominated a decent Ohio Valley Conference this year and proved they can win by playing pushing the tempo or playing at a slow pace. Danero Thomas is the leader down low, but Murray State is full of speedy guards on the perimeter as well.
Utah State - The popular No. 12 seed that seems to make it through the first weekend just about every year is fairly likely to occur this year again. This team could be the Utah State Aggies because of their defensive pressure and their experience in this tournament. Coach Stu Morrill has built a great program in Utah, and they will play fairly close to home in Spokane, Washington. The style of play is maddening to many opponents, and they don't often take bad shots. The Aggies are a team to keep an eye on.

Final Four Cinderella Possibilities
Before I get into the list, let me just say that a team like George Mason doesn't come around often; so don't go wild trying to find a 10 seed or worse that will make the Final Four.
The Vanderbilt Commodores are given odds of just 15/1 of reaching the Final Four according to odds at Bodog. The Commodores have a nice balance of inside and outside scoring that should prove helpful in the tournament. A.J. Ogilvy is great down low and Jermaine Beal, Jeffery Taylor, and John Jenkins are all solid perimeter players. Since Syracuse is a little banged up, I think a team like Vanderbilt has much better odds of reaching the Final Four than they are being given.
The Baylor Bears have flown under the radar all season long, but this is an excellent basketball team. LaceDarius Dunn and Tweety Carter combine to create one of the best backcourts in the country, and Ekpe Udoh is a much-improved player down low. Baylor is currently being given odds of 6/1 to reach the Final Four. I believe Scott Drew's team matches up well against a team like Villanova, and they would certainly have a chance against Duke as well.
At 16/1 odds, the Xavier Musketeers are a nice little sleeper pick that has an outside shot at reaching the Final Four. Xavier has built a reputation of succeeding in the tournament, and the team is playing its best basketball of the year at the right time. The matchups work out fairly favorably for them too, since I think they could certainly upset teams like Pittsburgh and/or Kansas State.
NCAA Champion Cinderella Possibilities
Simply put, you can't win an NCAA Championship without having a great basketball team, so there aren't likely to be any teams slip through the cracks and end up winning the whole thing. At the same time, this year's tournament is certainly more wide open than a year ago, when North Carolina was the clear favorite.
At 12/1 I think there is some value in the Ohio State Buckeyes. Evan Turner is the best player in the country and has proven capable of willing this team to a victory. They were given a brutal path to get to the title game, but with a multitude of scorers and an unselfish team it isn't out of the realm of possibilities.
At 22/1 Kansas State isn't getting much respect from the oddsmakers. The Wildcats play great defense, and this team will be a tough out in this tournament. Solid guard play usually leads to success in March, and they have two great guards in Clemente and Pullen.
One could do worse than getting odds of 10/1 on the West Virginia Mountaineers, who just won the Big East Tournament. Butler is a great leader, and this team is extremely solid defensively. West Virginia could be a tough matchup for a team like Kentucky, and this is a team that appears to be on a mission this season.