NFL Betting Tips: Control Your Excitement
by T.O. Whenham - 9/9/2010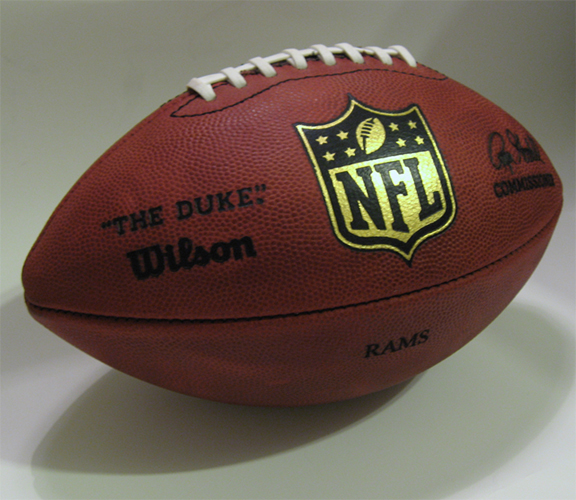 The NFL season starts tonight. Finally. This is obviously a wildly exciting time - the best time of year for many bettors. It can be a very dangerous, costly time, though, if you aren't ready for it. Many times I have heard stories about guys who get too eager when the season starts and blow all of their betting bankroll before a single team has had a bye week. That's no good.
In a second we are going to look at five things to keep in mind now to make sure that you don't meet that same fate and wind up watching from the sideline. All five things boil down to one basic idea, though - just don't do anything stupid. We'll look at it closer, but if you keep that in mind you'll be fine.
Don't bet more than you would normally - Some people seem to get the attitude that they haven't been betting on football for so long that they need to make up for it all at once this week. That's a disastrous mindset. There is no reason at all that you should bet more on these games than any other. If anything you might want to bet less than normal because you're rusty and we don't know nearly as much about the teams as we will in a few weeks. Patience is always a virtue in betting, but especially so early on. Besides, you really shouldn't be betting significantly more now than at any other time because you're using good bankroll management, right?
Don't bet on more games than you would - Sometimes people feel like they have been missing glorious football action for so long that they want to get as much of it now as they possibly can. If you normally look for three or four games to play, though, then you should be looking for three to four games this week. You have probably settled on the number of games you like to bet in a week based on the trial and error of years of experience. There's no reason to mess with that now. This week is exciting to us because it's the first game action of the season, but ultimately it's just another week of football like every other one for the next 17 weeks, so we should treat it that way.
Make extra sure you have an edge - This, of course, is a crucial rule for successful bettors all the time, but it's especially true now. The first week of the regular season is, in many ways, the hardest of the whole year. We don't entirely know what a team is actually going to perform like, or what the impact of the new players who have joined the team and the old ones who have left will be. Because there is more uncertainty now than in later weeks when we have more concrete data to base decisions on it's important to be especially sure that you are on the right side, and that you are there for a very good reason that you feel strongly about.
There's another factor to keep in mind here as well. Sports bettors as a rule don't have the smallest egos on the planet. They always think they have an edge and that they are making near-perfect decisions whether they really are or not. For guys who focus largely on football the long offseason is dangerous for their egos because it gives them time to marvel in all their victories and forget all their losses. Later in the season the reality of some of the losses will take the edge of the ego at least a bit, but this first week bettors who don't use a bit of caution and restraint can see edges everywhere - even where there really isn't one.
Don't get sucked in by the hype - You don't have to look very far online to find enthusiastic reports saying that at least 25 teams are significantly better than they were last year, and that most of them are headed to the playoffs. Every veteran is feeling good and ready for a big year, and every young player is ready to break out. Most of those NFL predictions aren't going to come to anything, of course, but they are out there waiting to suck us in. Now more than ever it's crucial to make sure you are making decisions for your own reasons, not because of what some talking head is telling you.
Think about what teams are now, not what they could be in a few weeks - It is very easy to get trapped by the idea of what a team can become over the course of this season. Often, though, how a team looks in September is a long way form how they look in November. It takes younger teams a while to get comfortable with the speed of the game. New coaches need a while to get their systems established and to have the players buy into what they are saying. Players that change teams need to get used to their surroundings. You have to be sure that you are handicapping what a team is, not what they will be.