NFL Picks: New York Jets vs. Pittsburgh Steelers Betting Odds and Picks
by Robert Ferringo - 12/17/2010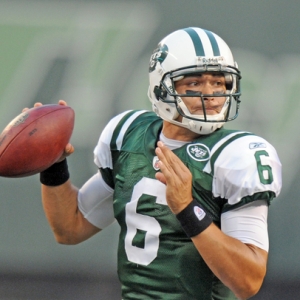 One of the things I love the most about the NFL, and particularly about betting on it, is that eventually everyone has to put their money where their mouth is.
Rex Ryan is learning that lesson the hard way.
The New York Jets head to the Steel City this weekend for what has become one of their biggest games of the season. They will take on Pittsburgh at 1 p.m. EST on Sunday in Heinz Field. And while the game isn't necessarily a must-win situation for either team, it's still an important game for both because of the playoff implications.
The Jets have lost back-to-back games, being humiliated, on different levels, by division rivals New England and Miami. It's only two losses. But in the New York sports pages that is akin to a 10-year losing streak. The pressure is reaching a fever pitch – mainly because Ryan proclaimed the Jets to be THE Super Bowl favorites at the start of the year – and this week's game is as important to the Jets confidence as it is to their record.
New York's offense has mustered just nine points in the last eight quarters and this week Ryan announced that he would be willing to bench starting quarterback Mark Sanchez if his performance doesn't improve. The problem for Sanchez is that this week he is lining up against perhaps the best defense in the NFL.
Pittsburgh is No. 4 in total yards, No. 1 in rushing yards and No. 2 in points allowed. Also, their defense single handedly won the Steelers' last two games. In Week 13 a strip-sack fumble late in the game at Baltimore set up the go-ahead touchdown with under three minutes to play. Then last week the defense contributed two pick-sixes, outscoring the offense 14-9 during a big win at Cincinnati.
However, New York's defense is just as dominating. They are No. 3 in yards allowed, No. 7 in points allowed and in the Top 9 against both the pass and the run. This team has allowed much more scoring than last year's Jets, but they are still a team that wants to line up, bang heads, and grind out a win. That is directly in line with how the Steelers want to play.
With the exception of the 45-3 loss at New England, all of New York's losses this year have been in close, low-scoring games. Their three other losses, to Baltimore, Green Bay and Miami, were by a combined 14 points.
A lot has been made of Sanchez's struggles in cold weather. The California quarterback has been a mess in the snow, wind and freezing temperatures over the last two weeks. He's been erratic and inaccurate, and the bad news for him is that the forecast at Heinz Field calls for 24 degrees and a slight wind.
New York Jets at Pittsburgh Steelers Betting Odds and Line Movement
Pittsburgh is a solid 6.0 favorite this weekend, according to NFL lines, and the total is set at 36.0. The Steelers opened briefly at -7.0 but there has been a bit of a reverse line movement. Two-thirds of the wagers coming in on this game have been on Pittsburgh but the line has dropped. And, in fact, some books are posting this game at -5.5. The total has been solid all week.
New York Jets at Pittsburgh Steelers Betting Trends
Jets are 9-3 ATS in their last 12 road games.
Jets are 10-4 ATS in their last 14 games as an underdog.
Jets are 11-5 ATS in their last 16 vs. AFC.
Jets are 11-5 ATS in their last 16 games as a road underdog.
Jets are 4-10 ATS in their last 14 games following a loss.
Jets are 2-5 ATS in their last 7 games overall.
'Under' is 5-1 in the last 6 meetings.
Home team is 4-1 ATS in their last 5 meetings.
Steelers are 7-3-1 ATS in their last 11 games on grass.
Steelers are 2-5 ATS in their last 7 games following a S.U. win.
Steelers are 1-4 ATS in their last 5 games following an ATS win.
Steelers are 0-4 ATS in their last 4 games following a win of 14 or more.
New York Jets at Pittsburgh Steelers NFL Picks and Betting Predictions
There is no doubt that the Jets have been the most overhyped team in football this year. There has been a lot of bluster and not a lot of backing it up. However, that doesn't mean that there isn't talent here. The Jets defense is still an elite group and, outside of their meltdown in New England, has been dominating at times.
I think that this is a lot of points for the Steelers to be laying because they generally don't blow people out. They are 6-2 in their last eight games, but only two of those wins have come by more than six points. The Jets are desperate. I think that they need this game more than the Steelers and I think that they will play like a team with purpose. That doesn't mean that they will win. But I think it is enough motivation for them to stay within the number on this one.
Robert Ferringo is a writer and a professional sports handicapper for Doc's Sports. You can sign up for his college football and NFL picks and get more information here.