Odds of a Perfect March Madness Bracket
by Matt Severance - 3/16/2010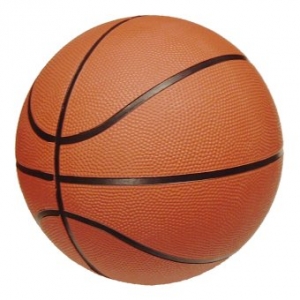 Click Here for Doc's Sports free March Madness Mock Bracket Predictions – A bracket filled out by our college basketball betting experts.

Chances are you have come across a promotion on some Web site that promises an awesome grand prize for anyone who can simply not miss a game in their March Madness bracket. So what are the chances of achieving that? Try one-in-9,223,372,036,854,775,808 -- this doesn't include the play-in game but the 63 games following. That's nine-plus quintillion (according to one story, some entomologists claim that's about the number of insects on Earth). That's a billion times as big as nine billion. You are 60 billion times more likely to win the Powerball lottery. Shoot, you are more likely to win the Powerball on consecutive weeks. The odds of being struck by lightning in the U.S. in any given year are a relatively paltry one-in-500,000.
There never has been any official recorded perfect bracket. If every person in America – all 300 million – filed a bracket out, the probability of someone winning is .00000000003253. If every person on the planet where to fill out 10 million brackets each, the odds are less than one percent that one would have a perfect bracket. If every person on Earth filled out one bracket per second, it would take 43 years to fill out every possible combination.
Now, in a way those numbers are a tad misleading because they treat every game as having a 50/50 chance of an outcome. But of course a No. 16 seed has never beaten a No. 1, so in theory you could throw those four games out and raise your likelihood (I'm not smart enough to recalculate that). One study showed that if you simply pick the higher seed to win every game, your odds of a perfect bracket are one in 35,360,000,000 going by past tournament history. No. 1 seeds have an approximate 84 percent chance of at least making it to the Sweet 16 if you go by historical data.
Just getting every first-round game correct is nearly impossible because there are 4,294,967,296 ways that the first round results can turn out. ESPN.com has a popular bracket contest with $10K going to the winner. Last year, that person got five picks wrong.
Needless to say, if the NCAA Tournament expands to 96 teams next season as has been rumored (I'm sure Virginia Tech coach Seth Greenberg would vote for that right now), then these numbers get even more astronomical: 39,614,081,257,132,168,796,771,975,168 to one to get every game right.
So next time your loudmouth buddy says he was just one buzzer-beater from having a perfect bracket, you'll have the math to back up that he's full of you-know-what.
Doc's Sports has the best group of March Madness handicappers on the planet with our awesome Advisory Board lineup of experts. New clients can try out March Madness picks for free from any Advisory Board handicapper on the Web site. Click here to get two days of college basketball picks for free – no hassle and no credit card needed.
---
Most Recent March Madness Betting