2010 PGA Championship Predictions with Betting Odds and Picks
by Trevor Whenham - 8/10/2010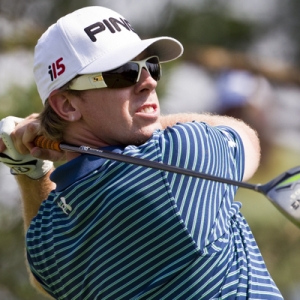 The PGA Championships get underway at Whistling Straits on Thursday just as the PGA is in turmoil. Neither their biggest names nor their supposed rising superstars are playing very well as a whole, and there are far more negative headlines than positive these days. Few people can tell you from week to week who is winning tournaments, but most can tell you the most intimate details of Tiger's life. That's obviously not ideal. The PGA will be looking to use the final Major of the year and then the Ryder Cup to take the spotlight off the drama and back onto the players. Here are eight random PGA Championship predictions and observations as we get ready for the tournament (PGA Championship betting odds are from Bodog):
If you bet on Tiger, you are a moron who hates money - for the first time in recent memory Tiger is not the favorite in a major. He's at 12/1 with Phil Mickelson at 10/1. 12/1 is three or four times higher than we have often seen on Woods, but it's still far, far from a good value. Woods is coming off of the worst tournament of his career, and his play and body language got worse and worse as the tournament progressed. Nothing is going right, and if he could turn it around quickly then he certainly would have by now. Beyond the immense pressure of the situation there is the reality that he could be left off the Ryder Cup team if he doesn't perform well here. That's an inconceivable reality. Anything is possible so Tiger could win, but these odds don't even come remotely close to compensating for the risk involved in this situation.
Phil is in his own head - Mickelson has had the No. 1 ranking virtually handed to him on a silver platter the last few times out, and he hasn't been able to grab it. His last round last weekend was ridiculously bad. I'm not convinced that this is a great course for Mickelson at the best of times, but it won't be helped by his mental issues right now. He's a favorite I will be definitely looking to beat.
Unknowns can break through - The PGA Championship is often viewed as a tough tournament won by the best players, but unknowns or little-knowns can certainly breakthrough here. In four of the last nine years the winner hasn't been a household name. Y.E. Yang last year came from absolutely nowhere, and he returns to defend his title as a 150/1 longshot. Little was heard of Shaun Micheel before his win or since. Rich Beem is a celebrity, but not for his play since his win. Even David Toms was far from the player he has become when he broke through to win this tournament.
Look for accuracy above all else, followed by length - Whistling Straits is a brutal challenge for players that aren't suited for it because it packs a very tough one-two punch - it's the second longest course to host a major, but as a links-style course there are countless ways to get in trouble as well. That means that accuracy - especially off the tee - is going to be crucial to success, but you can't really embrace a player who is accurate but short.
Hunter Mahan was no fluke last week - Mahan comes into this tournament off of a WGC win last weekend. It's not often that a guy wins twice in a row - especially two tournaments of this caliber - but Mahan is a real contender. He has won twice this year and cashed several more big checks, so he is clearly in top form. He has three Top 10 finishes in his last seven majors, so he can handle the pressure. Most significantly given the course, Mahan leads the PGA in total driving - the combined measurement of driving distance and driving accuracy. That's just the kind of player who will succeed here. At 33/1 he has to be considered.
Rory McIlroy is worth a good look - This 21 year old is identified by many as the future of golf, and the future might just be now. He has a win in the U.S. this year, a strong third in the British Open, and numerous other strong showings. He drives it very well, but he is reasonably accurate as well. He grew up in Northern Ireland, so the links style will be very comfortable for him. He's going to win more than one major before he's done, and at 16/1 he's perhaps the best bet on the board. He's certainly a better bet than the two golfers ahead of him on the board - Woods and Mickelson.
You can't rule Els out - I'd like to see Els at better than 28/1, but he isn't a terrible bet here. He's playing well this year, and he has a win to show for it. He has three Top 10s in the last six majors. When the PGA was last at Whistling Straits in 2004 Els was just one stroke off the lead. Els knows that at 40 and with recurring health concerns he's not going to have endless opportunities to win majors anymore, so he could be motivated to take advantage of this opportunity.
The random old guy for this tournament is Steve Elkington - Each major these days seems to produce an old-timer who comes from nowhere to captures hearts and imaginations. My pick this time is Elkington. He's won a PGA Championship in the past, he's playing reasonably well this year, he's 14th on the Tour in total driving, and he is very good at getting out of any trouble he gets into. If he gets into good form early then he'll have the galleries behind him and he'll handle it well because he's such a likable, outgoing guy. I'm certainly not picking him to win, but at 150/1 he'll be fun to have a couple of bucks on.