The Open Championship: A Brief History of the PGA's Oldest Major Tournament
by Doc's Sports - 7/16/2019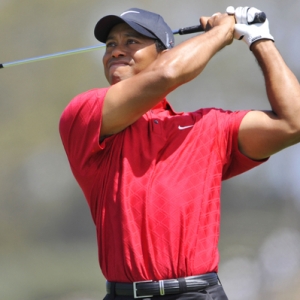 The 2019 Open Championship is less than a week away. And each year, the entire world - golf fan or not - carves time out of their everyday life to watch the world's best golfers compete for a chance to win the $1.89 million first-place prize but more importantly etch their name in history and become a member of one of the most prestigious clubs in the world - an Open Championship winner.
This year's edition of the Open Championship comes with a little more excitement than year's past despite its rich history. For starters, Brooks Koepka seems to win nothing but Majors and will be poised to add to his already impressive resume. He enters this year's tournament as the U.S Open Champion and has odds of +1000. Tiger Woods' triumphant return to glory came at the Masters in April, and with it, a newfound belief that Tiger can, in fact, make one final push for Jack Nicklaus' all-time Major record. Woods currently sits at +1600 (third favorite) on the betting board. And then you have Rory McIlroy - the favorite at (+800) who had a brilliant year, and Dustin Johnson (+1600), who can go low with the best of them. But we mustn't forget about the defending champion, Francesco Molinari. He's been relatively quiet this season outside of a final-round lead at The Masters. The Italian checks in at +2500, and it'll be interesting to see if he has what it takes to defend his
For those wondering, The Open Championship odds are available at all major sportsbooks, so I suggest shopping around for the best odds in order to maximize your profit. If you are looking for an excellent Golf Handicapping team to join, I suggest you look no further than Doc's Sports. We have an excellent team of handicappers ready to turn a profit for you this Open Championship.
Tournament History
The Open Championship was first contested all the way back in 1860 at Prestwick Golf Club in Ayrshire, Scotland. It was played over three rounds of the 12-hole links course, and the winner received what was known as the Challenge Belt, which was made from red leather with a silver buckle and cost approximately 25 Pound Sterling ($31 USD today). This belt became a mainstay for the next 10 years until a rule forced it into retirement. The rule stated, "any golfer who wins three straight Open Championships shall keep the belt in his possession". A golfer by the name of Thomas Morris accomplished the feat from 1868-1870. And so because there was no trophy or prize left to claim, the Open Championship was not held in 1871.
The following year in 1872, Prestwick Golf Club came to an arrangement with The Honorable Company of Edinburgh Golfers and The Royal and Ancient Golf Club that saw each club contribute 10 pounds towards the cost of a new trophy - a silver claret jug. Hosting the tournament would also be rotated amongst the three clubs as part of the agreement. Morris went on to win this edition of the Open Championship to make it four straight wins, and he is the first person to have his name engraved on the Claret Jug.
The tournament was dominated by Scottish golfers in the early goings where the tournament was played over 36 holes in a single day up until 1889. It wasn't until 1892 when the tournament left the original three courses for a new course called Muirfield, which replaced Musselburgh in the rotation. A few years later, St. George and Royal Liverpool were added to the rotation, and in 1892 the tournament was increased in duration to four eighteen-hole rounds over two days.
Between the years of 1894 and 1916, three golfers combined to win 16 of the 21 tournaments held in that timeframe. Harry Vardon managed six wins (a record that stands today), while John Henry Taylor and James Braid won five times each. Because this was during the WW1, the next open would not be contested until 1920.
In 1920, the Open returned, and the Royal & Ancient Golf Club became the sole organizer of the Open Championship. In 1926 they standardized the format of the tournament to spread over three days (18 holes on day 1 and 2, and 36 on day 3), and include both qualifying and a cut.
By 1922, the United States had a claim to its first Open Championship thanks to Walter Hagen (four-time winner overall). And by 1925, Prestwick determined it was decided it was no longer suitable for the growing size of the event. The course was too short, it had too many blind shots and it simply could not handle the volume of spectators. The Open's inaugural course was replaced with Carnoustie, which hosted for the first time in 1931.
For the sake of time, we will fast forward to the modern era, where between the years 1994 and 2004, the Open Championship saw a first-time winner. In 1999, the Open Championship was particularly tough as Frenchman Jean van de Velde held a three-shot lead heading into the final round. He ended up squandering that lead and a golfer by the name of Paul Lawrie came from 10-shots off the pace to force a playoff and eventually capture the Claret Jug.
In the year 2000, Tiger Woods won the Open Championship by a still record 8-strokes. By doing so, he became the youngest player to win the career Grand Slam. And as we all know, last year, Francesco Molinari held off a slew of players to win by two strokes and capture his first career Major title.
Course History
As I mentioned above in the tournament history section, there were several courses that hosted a version of the Open Championship. Here is a quick recap of what I covered:
1860-1870 : Prestwick Golf Club the sole host.
1872-1892 : Three-year rotation between Prestwick, St Andrews, and Musselburgh (replaced by Muirfield in 1892) golf clubs.
1893-1907: Five-year rotation between Prestwick, Royal St George's, St Andrews, Muirfield, and Royal Liverpool Golf Clubs.
1908-1939: Six-year rotation, initially between Prestwick, Royal Cinque Ports, St Andrews, Royal St George's, Muirfield, and Royal Liverpool Golf Clubs, so alternating between Scotland and England.
1946-1972: Alternating between Scottish and English golf clubs continues but without a fixed rota. Exceptions were St Andrews hosting pre- and post-World War II, and Northern Ireland hosting in 1951.
1973 to date: Usually three Scottish and two English courses hosting in a five-year period, mostly alternating between the two countries, with St Andrews hosting about every five years. Northern Ireland returning in 2019.


For those of you who like specifics, this year's course is a course that has held only one European Tour tournament to date, and it measures as a 7,337 Par-71 course. It's a very typically links-style course where the wind could wreak havoc if it picks up and scores could suffer. This course features 10 newly added bunkers, but it still will hold the fewest number of bunkers in Open Championship history. Below is a list of the 18 holes and their yardage and par:

1. 421-yard Par-4
2. 574-yard Par-5
3. 177-yard Par-3
4. 482-yard Par-4
5. 374-yard Par-4
6. 194-yard Par-3
7. 592-yard Par-5
8. 434-yard Par-4
9. 432-yard Par-4
10. 447-yard Par-4
11. 474-yard Par-4
12. 532-yard Par-5
13. 194-yard Par-3
14. 473-yard Par-4
15. 426-yard Par-4
16. 236-yard Par-3
17. 408-yard Par-4
18. 474-yard Par-4


This 18-hole masterpiece features two new holes - the Par-5 seventh hole and the Par-4 ninth have been added, while the previous version of hole 17 and 18 have been taken away and redone completely. The R&A has also added eight new tee boxes to this course making it an unknown commodity in terms of how the tournament is going to play out.
Open Championship Records
Now that we've gotten the details and appearance out of the way, let's take a quick look into the history of the Open Championship in terms of records.
The oldest winner of this prestigious tournament is Old Tom Morris (46 years, 102 days) back in 1867. The youngest winner was Young Tom Morris (17 years, 156 days) in 1868.
Harry Vardon owns the record for most Open Championships with six - 1896, 98, 99, 1903, 11 and 14.
Two players hold the record for the lowest score after 36 holes: Nick Faldo in 1992 and Brandt Snedeker in 2012. They shot 130.
The record for the lowest final score (72 holes) in relation to par is held by Henrik Stenson in 2016. Stenson shot an insane -20, 264.
And the lowest single round ever shot at an Open Championship was accomplished by Brendan Grace in 2017, when he shot a third-round 62. This is the lowest single-round score in any major.