Sports Betting Tips: Manage Expectations
by Josh Nagel - 5/31/2010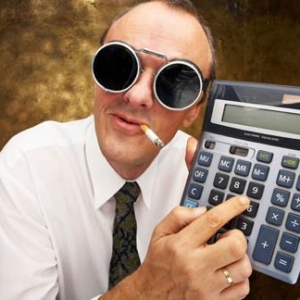 Having unrealistic expectations can be the undoing of many aspects in life, from personal and professional goals, to relationships and even with hobbies and interests.
Your perspective on expectations has a significant influence on your long-term success or failure in most endeavors. Sports betting is no different; your expectations should play a big role in how you perceive your results, and you should be realistic with yourself about how much time and effort you are putting into it.
For instance, some people are casual bettors. They might play a $10 parlay card during the NFL season in the interest of simply making the games more fun to watch. There's no crime if entertainment is your primary motivation for making a bet. However, if you get angry when your five-teamers don't hit, or expect to make a huge profit betting a meager amount once a week, then you might have a problem with perspective on your expectations.
In return for his wager, a $10 parlay card bettor can reasonably expect to have a good reason to watch the games on which he has action, unless or until one of the games loses and kills the bet. Any other expectation is likely unrealistic. If he happens to win, it makes for a nice little cash windfall and a good story to tell his friends. If he loses, well … better luck next week.
Parlays are, by and large, extremely low-percentage bets. If you know what you are getting into when you play one, then more power to you. But if the losing results bother you, or you believe you have an excellent chance of winning them, you are headed toward some serious disappointment.
As venerable NFL coach and executive Bill Parcells once famously said, "You are what your record says you are." This holds true in sports betting as well.
There are several factors beyond your control when it comes to sports betting, such as coaching decisions, motivation, officiating and injuries. Everyone takes the occasional bad beat or simply makes a bad pick. We've all been there.
But what separates long-term winners from losers is the time, dedication and effort you put into your goals. For instance, you wouldn't start taking guitar lessons one week and expect to be invited to open for Pearl Jam the following week.
By the same token, you shouldn't expect to be able to start making a consistent profit from sports betting just because you have a decent knowledge of sports, or simply because you decide you are deserving.
You are what your record says you are. If you consistently put in diligent effort toward doing your homework and making well-informed decisions, and exercise solid money management, you should be able to come out a winner in the long run.
If you decide to start betting baseball just because football and basketball are over and you need some action to get through the mid-summer dead period in sports, you are likely just gambling for gambling's sake.
There's no shame in this, so long as you aren't crushed when you lose, or that you don't try to convince yourself you are betting with some sort of edge when you know better.
No matter what your goals are when it comes to sports betting, whether it's entertainment, moderately serious profit-making or paying your bills and putting food on the table with it, keep in mind that having realistic expectations and perspective is integral to your success.
---
Most Recent Sports Betting 101