Golf Odds: Who Will Be Tiger Woods' Next Caddie?
by Alan Matthews - 7/22/2011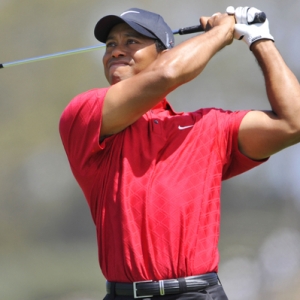 Normally when a professional golfer who hasn't won since late 2009 and hasn't even competed for most of this summer makes a caddie change, it goes completely unnoticed other than perhaps by the most avid golf fan. But when that guy is Tiger Woods and he cans his caddie, well, it's national news. And that move has spawned a new betting prop.
Unless you've been in a cave, by now you know that Tiger dumped long-time caddie Steve Williams this week (at least the news broke this week). Why did Tiger do this? After all, he had won 13 of his 14 career majors, put up 72 wins worldwide and raked in more than $100 million with Williams on his bag for 12-plus years. Plus Tiger and Williams were great friends, with each standing in the other's wedding and Williams standing by his boss during all of Tiger's off-the-course personal issues.
Tiger never came out and said why he did this, only this statement on his Web site:
"I want to express my deepest gratitude to Stevie for all his help, but I think it's time for a change. Stevie is an outstanding caddie and a friend and has been instrumental in many of my accomplishments. I wish him great success in the future."
Woods did not say who would replace Williams -- one of only two caddies he has employed on a regular basis -- or when he might return to golf. Reports are that Tiger wasn't happy that Williams caddied for Adam Scott for three tournaments, including the U.S. Open and British Open, which Woods skipped while trying to let his left leg heal. But supposedly Tiger gave Williams permission to do so. Tiger actually told Williams about the firing on July 3 at the AT&T National, a tournament that Woods hosts and where Williams was caddying for Scott, but Williams kept quiet out of respect for Scott. Williams will now become the Aussie's full-time caddie.
"Well, I think when you're great friends with somebody and a situation like this occurs, you obviously lose some kind of respect," Williams said. "I've stuck by him through and through. Now he decides things aren't going well for him, and I'm down the road, so the timing's very disappointing."
Now the question is who steps into Williams' shoes. You would think every other caddie on the PGA Tour would jump at the chance to make major cash off Tiger (Williams reportedly was making $1 million a year as a salary, while most caddies get a percentage of winnings or a percentage/small salary combination). But Woods hasn't been winning, and nobody knows when he will return from injury. Plus, you have to deal with the media and fans more than with any other five players combined. And Woods is just slightly demanding as a boss.
With that said, WagerWeb has released golf odds on Woods' next caddie. Here are the betting options and a comment on each:
Fanny Sunesson (+140): In a way, Tiger could help his womanizing image by hiring a female caddie. And Sunesson is certainly qualified. She currently carries Henrik Stenson's bag and caddied for Nick Faldo when he won four of his six majors. She also has been a mental coach to Martin Kaymer. Sunesson is from Sweden, however, as was another former woman in Tiger's life. So that might be weird.
Byron Bell (+150): Bell looped for Tiger in the 1999 and 2000 Buick Invitational after Woods dumped previous caddie "Fluff" Cowen. Bell also is the president of Woods' golf course design firm and a friend.
Paul Tesori (+165): He is currently working for Webb Simpson and previously looped for Vijay Singh and Sean O'Hair.
John Wood (+450): He currently works for Hunter Mahan, who is a better player than Tiger right now.
Tony Navarro (+500): He was Scott's long-time caddie until the Aussie dumped Navarro following a runner-up finish at the Masters. He is now with Angel Cabrera.
Billy Foster (+700): He has worked for many players and currently is on Lee Westwood's bag. Westwood is also a better player than Tiger right now. Foster was on Tiger's bag for the 2005 Presidents Cup when Williams took a leave to be present for the birth of his child.
J.P. Fitzgerald (+1000): No chance. He carries Rory McIlroy's bag. Enough said.
Joe LaCava (+2000): He left Fred Couples' bag already this year for that of Dustin Johnson (another player better than Tiger).
Colin Byrne (+3000): He's a European Tour caddie who just split with Edoardo Molinari.
I don't pretend to know the answer here, but Foster seems like the best value. Plus, luring him off Westwood's bag would no doubt stroke Tiger's massive ego.