How to Run a March Madness Brackets Pool
by Alan Matthews - 3/14/2011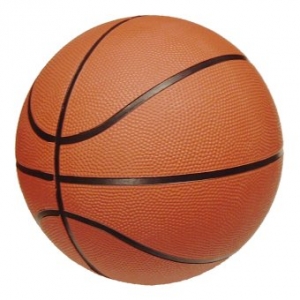 It's mid-March, so that means words like "bracketology" and "office pool" will become prevalent around your workplace. It's also a time most employers dread because there will be very little work done next Thursday and Friday in the opening rounds of the NCAA Tournament. Well, technically the opening round is on Tuesday now with the "First Four" – four opening-round games with those winners then advancing to the second round. But in reality the First Four is just four play-in games instead of the usual one we had when the tourney was at 65.
The First Four is great in a way because it gives us basketball fanatics two days early to start the tournament. But it could also play some havoc with your March Madness brackets. It's really up to your discretion if you are the pool-master, but most office pools will not count those First four games because of the quick turnaround from Selection Sunday and the difficulty in getting your brackets organized if you have a large group. I just hope you have TruTv wherever you are because that's where the First Four games will be televised, although you can always watch them online. The First Four games won't include just small-school automatic qualifiers, but a mix of them and at-large teams likely from BCS conferences – think current bubble teams like Michigan State or Baylor.
But to run a March Madness pool is pretty simple. You can decide to go old school and still print them out and have people fill them out by hand – then you either have to input the schools on an online tabulation bracket like almost every sports site has now or keep track of competitors' schools by hand. I frankly see no reason to do the old school version any longer. The beauty of the online "groups" are that you can invite friends and family from all over the country or world. And you can see how you are comparing in the pool right away – as well as nationally if you want -- instead of waiting on someone's shaky math. In addition, many of these sites offer prizes to the top overall competitors.
Just make sure everyone is clear on what the deadline is (generally an hour before the first tip off of the first game on Thursday) and collecting money is obviously a whole separate chore. I would suggest making sure your employer isn't going to throw a hissy fit if you are going to be circulating a Web link to all your co-workers and betting on the tournament. Other than inter-office romances, nothing causes more problems than co-workers owing one another money!
But the pool set up is pretty simple. Almost all of them force you to choose every single game ahead of time, right down to the National Championship. What fun is it to just go round-by-round? Each win in a round will count as X number of points, with the total increasing in each round. Before this First Four addition, most pools gave 1 point for each correct team winning in the first round, 2 for each correct in the second round, 4 for each team you correctly predicted into the Elite Eight, 8 for the Final Four, 10 correcting the two National Championship teams and then anywhere between 14-20 for the national champion. Most of these online sites will allow you to choose the point total you want to allot per round, and they will also email whomever you want to invite with a link to the bracket group as well as the group name and password.
If at this point you don't know how to use a computer, well, then I guess you won't be reading this anyways.
Good luck with March Madness!