Key Statistics for MLB Handicapping
by Dave Schwab - 6/1/2011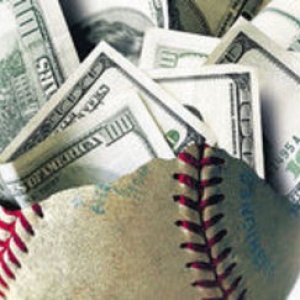 If you are a statistic junkie, than there is no better sport in the world to follow than Major League Baseball. Just about every conceivable aspect of the game is recorded in some kind of measurement and used to generate an endless amount of stats for the sport. If you are an MLB handicapper, delving into this mammoth pile of information in order to predict a matchup can be a daunting task unless you know which statistics carry the most weight in helping to predict the outcome of a game.
Major League Baseball begins and ends with pitching. The starters in each game have a major impact on the money lines and the totals lines, so suffice to say, much of your handicapping efforts should revolve around studying the pitching matchup in a particular game. A pitcher's past performance does carry some relevance, but avoid the temptation to base too much on previous seasons or even earlier games pitched in the present season as current form is the best indicator of how he may perform in his next start. Recent or persistent injuries are an extremely important factor, so always be aware of a starter's overall health.
When it comes to actual numbers, the primary stat used to analyze a pitcher is their earned run average (ERA), which is a measurement of how many earned runs they gave up verses the number of actual innings they pitched in a particular game. The second most important stat to take into consideration is their WHIP, which measures walks and hits per inning pitched. By combining both of these stats along with their average innings pitched per start should provide a pretty good picture of a pitcher's overall ability. Remember to primarily focus on their past three or four outings in order provide a good indication of their current form.
Offensively, a good place to start when researching stats is a team's ability to score runs. Team A could be ranked in the bottom half of the league in batting average, but still be excellent at scoring runs. For example, in 2010 the Tampa Bay Rays, who won the most games in the American League, finished the season ranked 26th in hitting with a team batting average of .247, but were ranked third in runs batted in (RBI) with 769 and third in total runs scored with 802 for an average of 4.95 runs per game. Hitting still remains important, but runs win games and the 'over' on totals bets.
Another good stat to follow when it comes to scoring is a team's base on balls (walks) per game. This shows its ability to put men on base which is vital to generating runs. Going back to the case of the 2010 Rays, they actually led the league in this area with an average of 4.2 walks per game.
One of the most overlooked areas when it comes to handicapping a game is the home-plate umpire. They can have a dramatic impact on the outcome of a game depending on the size of their strike zone. Umpires are creatures of habit, just like anyone else, so those with a tighter strike zone tend to have a larger majority of their games go 'over' the total, while those with a more liberal interpretation tend to call games that result in a pitching duel. A couple of important stats to take into consideration when it comes to evaluating umpires is their average runs per game, average home runs per game, and average percent of called strikes. A quick analysis can simply consist of their overall record against the 'over/under' line. Be aware that the umpire rotation is usually not available for the first game of a series, but is set and posted for all the remaining games.
While there are other aspects of the game that need to be taken into consideration when handicapping a particular matchup; such as current team form, ball parks, weather, etc., focusing on the stats mentioned above should provide a solid foundation in your overall effort to predict the correct outcome.
---
Most Recent Sports Betting 101