NCAA Tournament Predictions: Potential Sweet Sixteen Surprises
by Trevor Whenham - 3/15/2011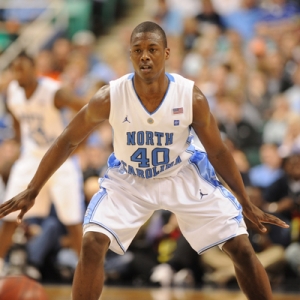 The NCAA Tournament is as brilliant as it is because of many things, but upsets would be chief among them. There are few things I like more in sports than seeing the dust settle after the opening weekend and seeing some incredibly unlikely teams still alive when 48 other teams (or 52 thanks to this stupid new format) are already on their way home with their tails between their legs. What makes these upsets so exciting is that they aren't always easy to spot. Here are six spots, though, that seem to have at least a decent chance of producing a pleasing shocker according to my NCAA Tournament predictions:
Washington - North Carolina has the ludicrous advantage of playing their first two games in their home state -- likely against teams that play a long, long way from North Carolina. It's going to be like a home game. Still, I think the Tar Heels are vulnerable. When they are good they are very, very good. Their total inability to get motivated to beat Duke in the ACC final, though, makes me seriously question their heart -- as does many things before that. Washington is a veteran, experienced team with reasonable coaching and some dangerous talent. If they can knock Harrison Barnes off his game -- which can certainly be done -- then they could win here.
UCLA/Michigan State - I think this first round contest is among the more interesting ones -- two iconic teams in a rough patch that are still extremely dangerous. I lean towards a Michigan State upset, but it could go either way. Either team, though, has the potential to beat Florida, the most egregiously over-seeded team in the entire field. Florida benefited from a soft conference, and could be pushed hard by either of these historic programs.
Michigan - I bleed maize and blue, so I have to put this one here. I actually believe it is possible, though. I'm not really scared of Tennessee in the first round. Duke in the second round is tough, but clearly not unbeatable. Michigan is incredibly young -- no seniors on the squad -- but they are talented and feisty. They came within one lucky break of beating some very good teams -- Kansas, Syracuse and Wisconsin among them. They aren't going to give up. If they get hot with their shooting then they could pull off the shocker.
Oakland - I wish the Selection Committee would give teams like Oakland more respect. They dominated their conference, played a tough nonconference schedule, and have some pro-level talent. I'd much rather see a team like this as an 11 or 12 than a major conference team that just narrowly slid into the field. I like Texas -- Oakland's first round opponent -- a lot. After all, they have two fellow Canadians in starring roles. They are frustratingly inconsistent, though. If Oakland catches them off guard they could easily come out on top. Either Arizona or Memphis in the second round are vulnerable as well. The Grizzlies got as good of a path as a No. 13 seed can get.
Butler/ODU - I'll admit it -- I'm not drinking the Big East kool-aid this year. I like a couple of teams -- Louisville and Notre Dame especially -- but I don't think the conference as a whole is nearly as dominant as the number of spots in the bracket they have would indicate. The team I am most skeptical about is the highest seeded -- Pitt. I certainly can't question their athleticism or talent. I really question their heart, though. I know some schools value conference tournaments less when they don't really matter, but Pitt was embarrassing in theirs. The Panthers are vulnerable, and the winner of this incredible 8/9 pairing could be the one to do it. Butler clearly has the experience to peak in March, and Old Dominion is seasoned by playing in a very, very tough conference. Both teams are good enough to knock off the worst top seed if they have a very good day.
Belmont - I pretty much have to have this team on the list because everyone else does. They are easily the most hyped potential bracket buster, and with some good cause. They are talented and totally relentless. They are going to be a tough matchup for any team. In Wisconsin they face a team that s very talented, but a step slow and certainly vulnerable. Kansas State is a team I have very little respect for, and Utah State is a decent 12 seed, but still a 12 seed, so they could be beaten. It's easier for a 12 or 13 to be a Sweet Sixteen shocker than any other team, and Belmont has a very manageable path if they are at all capable of living up to the hype.
Doc's Sports is your one-stop shop for everything March Madness! We have our Main March Madness page HERE where you can find links to our printable March Madness Brackets, current updated March Madness Odds and daily updated March Madness betting content. Check Doc's every day for the best chance to beat your bookie this week. Also, if you don't have the time to do your own homework, Doc has a team of expert college basketball handicappers that are working 24/7 on their March Madness picks and you can get a package from each one through the Final Four for only $199.