NFL Handicapping Tips: Best Statistics to Use for Betting
by Dave Schwab - 8/24/2011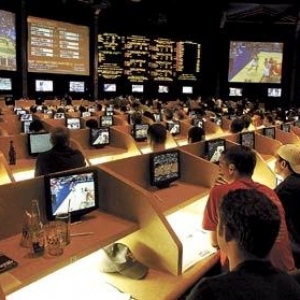 When it comes to handicapping the NFL, just about everyone uses some kind of system when making their picks. Whether they utilize some kind of sophisticated bank of computers that crunch the numbers or rely on basic observations and gut instinct, statistics will have to play some kind of role in the decision making process.
If you perform an Internet search on the term 'NFL statistics,' you will be besieged with a number of Web sites that can provide an endless supply of current and past statistics on every aspect of the game as it pertains to a particular matchup, team, or individual player. In order to derive some truly useful information to aid your handicapping efforts, it's important to know which stats carry the most weight in trying to predict the outcome of a game.
The following are some NFL handicapping tips for a few key units of measure that have proven to have a huge impact on the outcome of a game. While nothing in betting on the NFL is absolute, these can be used to help provide a winning edge when making your NFL picks.
Average Yards per Attempt
A quick stat that can help you rate a team's skill position players is their average yards gained per attempt. For a quarterback the measure is their average yards gained per passing attempt, while for a running back it is their average yards gained per carry. These measures help you to evaluate things such as throwing accuracy and the ability to hit the hole, but it also points out the quality of a team's receivers, the ability of an offensive line to dominate the line of scrimmage and, most importantly, a team's ability to sustain drives by generating first downs. On paper, these can be simple numbers. However, in reality they actually provide a complex calculation of a team's entire offensive performance.
As a rule of thumb, a yards per attempt of eight or higher for a quarterback is a signal of an effective passing attack, just as four or more yards per carry for a running back points to an effective ground game.
First Half Scoring Trends
Good teams tend to play well right from the start and, in turn, score early and often to build a lead in the first half. A great team will pour it on in the second half, but any kind of lead allows a team to utilize a second half game plan that is designed to chew up time on the clock. Teams that often find themselves trailing at halftime are forced to take chances to close the gap, which often leads to costly mistakes or turnovers that end up just extending the deficit.
This is the kind of stat that needs to be tracked over the course of a number of games to uncover first half scoring trends for teams that can then add value to a point spread in a particular matchup.
Sacks and Interceptions
There is an actual stat that measures the number of times a defense forces a sack or an interception in relation to the number of passing attempts it faces by its opposition. It is referred to as Negative Pass Play Percentage and it can help identify defenses that know how to get after a quarterback on a regular basis. A defense with a high NPP percentage has demonstrated the ability to consistently overwhelm an opposing team's offensive line and, in turn, disrupt its overall game plan.
Turnover Ratio
A turnover at the right or wrong time, depending on which side you have bet on, can have a huge impact on the outcome of a game. It has been proven time and time again that the team that wins the turnover battle usually ends up on the winning side of the scoreboard. It has also been shown that teams that know how to take care of the ball have a tendency to perform well against the spread. Turnovers, especially deep in their own territory, often result in quick points for the opposition, which in turn drives up the score for the 'over/under' line.
A huge differential in turnover ratio between one team and another in a particular matchup can often point to a clear edge that may not always be reflected in the actual point spread.
---
Most Recent Sports Betting 101