The Week in Baseball Betting By the Numbers
by Robert Ferringo - 5/24/2011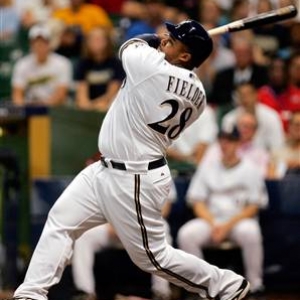 Bring back steroids.
Immediately.
That is my professional opinion about Major League Baseball these days. This sport is nearly unrecognizable from the 'roid-ragin', HGH-hyped, homer-enhanced, scoring free-for-all that we witnessed from the mid-90s until the Salem Steroid Trails of 2005-2006. Now it more closely resembles a game of tee ball, where everyone goes bonkers when someone just hits it out of the infield.
Baseball has undergone a monumental landscape change over the past two seasons. Because while it only takes 2-4 days to clean the opium out of your system, apparently it takes 3-5 years to scrub the "performance-enhancing drugs" out of baseball. Major League Baseball instituted a "real" drug policy in 2006. (Their previous policy was enacted in 2004, but the penalties ranged from having your lollipop taken away to having to sit in the timeout chair for 20 minutes.) But it wasn't until 2009 when Manny Ramirez was given a 50-game suspension that Things Changed, and the game hasn't been the same since.
Honestly, other than sanctimonious baseball writers, players' families, and whiny liberals with that pesky social conscience, I don't think anyone cares that these guys were on The Juice. Home runs were cool. Scoring is fun. Fantasy baseball used to be worth it. And other than those who minded spending four-and-a-half hours in Arlington in July as the Rangers and White Sox played another 12-9 barnburner, I think everyone was happy with baseball the way it was.
But now every night is a litany of strikeouts, soft fly outs, near no-hitters, double plays, runners left on base and more zero's than Carlos Slim's bank account. Do me a favor: do a quick scan of the box scores from last night and look at some of the batting averages of MLB regulars. These lineups are a wasteland of .220 hitters with no power and a penchant for whiffing with two runners on and one out. It's horrific. And for a handicapper it is a bit like trying to break down the XFL using the same methods that were successful in the NFL.
Here is a breakdown of the major hitting stats – scoring, batting and home runs – in baseball from 2005 to this season. The batting and home run numbers represent the Major League average for all 30 teams and the runs per game equal the scoring output by two teams combined in any one game:
2005 – .259 average and 50 home runs, 9.10 runs per game
2006 – .267 BA and 58 HR, 9.88 runs
2007 – .261 BA and 50 HR, 9.28 runs
2008 – .259 BA and 51 HR, 8.82 runs
2009 – .257 BA and 52 HR, 9.54 runs
2010 – .257 BA and 48 HR, 9.04 runs
2011 – .250 BA and 40 HR, 8.20 runs
I know what your first thought is: it's early in the year and scoring will increase as we get going. Well, the numbers above represent the averages in the Majors for only April and May over the last seven years. The six-year averages prior to this season are a .261 average with 51 home runs and 9.4 runs per game. That means that this season hitting is down 11 points (4.2 percent), scoring is down 1.2 runs per game (12.8 percent), and if you project out for the rest of May home runs are down nearly seven per team (13.2 percent).
Those numbers may look like gibberish right now. Or maybe you think I'm overstating the fact that "the game has changed". But the fact of the matter is that after nearly 15 years of a runs bonanza right now offenses have come to a standstill. That has pulled the best teams from the largest markets – which were the biggest beneficiaries of the Steroids Era because they could afford the most synthetic sluggers – down into the range of the mediocre teams. It has also opened the door for the small-ball, minor market teams to now compete consistently and, as underdogs, profitably. One word for this is "parity". I call it an unstable vortex of mediocrity.
The numbers don't lie. Scoring is down. Volatility is the way of the world. And as pitchers continue to bring a long, dark, snooze-inducing pall over the game, bettors are left to do what the books have already done: adjust. And follow the numbers.
With that in mind, here is a look at the week in MLB betting by the numbers:
30 – Number of games cancelled so far this season. This should lead to a mess of doubleheaders, long stretches of teams playing with no off days, and generally just a bunch of scheduling debacles later in the year.
1 – Number of scheduled off days that Oakland has between May 13 and June 13, with 30 scheduled games during that stretch. Keep an eye out for this team to wear down, especially on a 10-game, three-city East Coast road trip after its one off day on June 2.
2 – Number of scheduled off days that Atlanta has this week. The Braves also get four days off during the same period where the A's are playing 30 games in 31 days. (To be fair, the Braves do have to play 22 straight days in June.)
29 – Pitchers that have taken a no-hitter into the sixth inning so far this year.
8 – No hitters thrown between 2000 and 2006.
8 – No hitters thrown since April 12, 2010.
3 – Number of years before Major League Baseball considers my suggestion that we lower the mounds.
87 – Total runs the Twins have been outscored by so far this season. That is by far the biggest discrepancy in the Majors and is the No. 1 reason why they have baseball's worst record at 15-31.
6 – Home runs that the Twins have hit at home this year, lowest in the Majors. Granted, they have played an MLB-low 15 home games so far this year. But they are averaging just 3.3 runs per game at Target Field. That said, they are still 8-7 against the total in their home games, showing once again how well the oddsmakers are at adjusting.
2.27 – Average runs that San Diego scores at home this year. If the league doesn't lower the mound maybe they will at least consider letting the Dads hit off a tee.
8-17 – Record for the San Diego Padres at home this year, worst in the Majors.
5.65 – The combined ERA in 2006 for Kyle Lohse, Bartolo Colon, Jorge De La Rosa, Jason Vargas, Jason Marquis, Bruce Chen, Livan Hernandez and Paul Maholm.
3.26 – The combined ERA for the same group in 2011. All eight of those pitchers are currently in the Top 56 in the Majors in ERA. And it is not as if they were all rookies or something back in 2006. In fact, at that time only Vargas had less than two years of experience. To me, this is one of the biggest indicators that hitters suck right now: these pitchers were scrubs just five years ago. Now they are all anchors on their staffs. And guys like Colon, Hernandez and Marquis should be past their prime.
1770 – Dollars you would have won this year betting $100 per game on the Indians through all 44 of their wins.
4300 – Dollars you would have lost betting $100 per game on the Indians through their 486 games between 2008 and 2010.
5.97 – The ERA of the Detroit bullpen. I know that it is still early in the year and that this group will likely improve. However, if the season were to end right now that would be the second-worst bullpen ERA of the last 11 years, trailing only the 2007 Tampa Bay Rays and their 6.07 relievers' ERA. That Rays team lost 96 games, but so far the Tigers have managed to play .500 ball.
.193 – Batting average for designated hitters from National League teams during the first weekend of Interleague Play. These duds went 17-for-88 with two home runs and six RBI in 23 at-bats. "Wait, Fernando Martinez and .189 career average and .257 career on-base percentage WOULDN'T make a good designated hitter?"
1900 – Difference in dollars between someone who has bet $100 per game on the Giants this year on the moneyline (+650) and on the runline (-1250). That discrepancy is the largest in baseball. So far 17 of their 46 games have been decided by one run or less and they are an absolutely stunning 14-3 in those games. There is no way that pace can hold up for a whole season.
12-4 – Florida's record in one-run games this year, second to only the Giants. Again, there is no way they can sustain that pace for an entire season.
.293 – Boston's batting average in May. That came after the team hit just .243 throughout April. That 50-point margin is the second-largest differential in the Majors from the first month of the year to the second.
51 – The number of points of the largest differential, which belongs to Milwaukee, except the Brewers are going in the opposite direction. Milwaukee hit .276 as a team the first month of the year, the second-best mark in the Majors in April. But in May they are batting just .225, which is No. 28 in the league in the month of Mary.
.248 – Batting average of Major League teams with runners in scoring position this year.
.272 – Batting average of Major League teams with runners in scoring position in 2007.
23 – The number of minutes it normally takes before I rifle my remote control against the wall because another one of my teams just put two on with no outs and didn't score.
Robert Ferringo is a professional sports handicapper for Doc's Sports. He is considered one of the top MLB handicappers in the country and has turned a profit in four of the last five years on the diamond. He closed 2010 with $6,000 in earnings over the last four months and is looking forward to continuing his exceptional earnings. His MLB picks cost just $30 for a one-day package so you should try him out today.