Explaining Sports Betting Moneylines
by George Monroy - 12/21/2012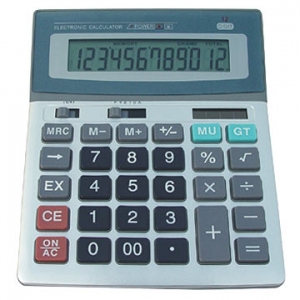 Moneylines may be as primordial to sports betting as the games themselves. In order to place a bet, gamblers need to quantify the talent disparity between teams. On a very basic level, even non-sports bettors know that you can't place an even-money bet on the Super Bowl Champions facing the worst team in the league — there has to be a give and take. In the sports betting world, we use the point spread or the moneyline to place an exact number on that difference in talent.
The concept of a point spread can be easier to understand than the concept of a moneyline. Point spreads have their definition built into the lines themselves. A six-point favorite, at its basic level, means that one team is six points better than the other team. It is then the bettor's job to decide on who will win what should now be a 50/50 proposition. The moneyline, on the other hand, can be a bit trickier. Sports bettors wager on them all the time, but do we really know exactly what they mean?
Sure, a moneyline of -230 tells a bettor that he must bet $230 to win $100 dollars on the team that is considered the favorite, but, what exactly does that number tell a gambler about the talent difference between the two teams? Let's take a few minutes and examine moneylines to try find out what exactly they represent, in order to better understand the concept, and apply it in to our daily sports betting routine.
What exactly do moneylines represent?
Moneylines, unlike the spread, only deal with actual wins and losses, and, at times, can be a simpler bet than the point spread — especially when a team fails to cover by half a point. But, for all its positives, moneyline bets can be a huge negative for gamblers, as the wager can be far more expensive than a standard point spread bet.
A point spread bet with juice of -110 only costs $110 to win $100, where as moneyline bets can range from anywhere as low as -110 to as high as -1000 or more. So, a bettor wishing to place a wager on a -1000 proposition would have to bet $1,000 to win $100. And, now we return to the question of what exactly does -1000 mean? And is it even a profitable bet?
If a sports bettor were to only bet -1000 moneylines, he would have to go 10-1 in order to break even on his wagers — and in order to break even on his wagers, the team that he bets on would have to win at a 90-percent rate. And that number is the key to understanding what exactly moneylines represent.
Every moneyline has a corresponding percentage rate that the favorite must win at in order to break-even. So, at its very basic level, moneylines tell bettors the rate that a favorite is expected to win at. For a moneyline of -1000, the sportsbooks are telling us that the favorite is expected to win 90 percent of the time. It is then the bettor's job to figure out which side of that number he wants to bet on. For example, if the New England Patriots are -1000 moneyline favorites against the Kansas City Chiefs, it is up to the bettor to decide if he thinks the Patriots would beat the Chiefs at a 90 percent rate or higher. If the bettor were to decide that the Patriots would only win at an 85 percent rate, then wagering on the -1000 moneyline would be a losing proposition.
Moneyline percentage charts and final thoughts
Converting moneylines into break-even percentages is a relatively simple procedure, but since you did not come here for a math lesson, I will do the hard part and convert a few moneylines for you. Here is a quick list of a few moneylines and their corresponding break-even percentage rate:
-150: 60.00 percent
-200: 66.66
-250: 71.42
-300: 75.00
-350: 77.77
-400: 80.00
-450: 81.81
-500: 83.33
-550: 84.61
-650: 86.66
-700: 87.50
-800: 88.88
-900: 90.00
-1000: 90.90
Wagering on moneylines becomes a simple process once you understand what the numbers truly represent. A sports bettor can win at any wager as long as he understands the break-even point of his bet. Moneylines, in essence, tell gamblers what percentage the favorite is expected to win at, and he, in turn, must decide if that number is correct. Sports betting, at times, can be an extremely math-based undertaking, so it is of the utmost importance to understand the numbers that sportsbooks are giving out in order to make the strongest wagers possible. Remember to bet wisely, and may the spread be with you.
Doc's Sports is offering $60 worth of member's picks absolutely free – no obligation, no sales people – you don't even have to enter credit card information. You can use this $60 credit any way you please for any handicapper and any sport on Doc's Sports Advisory Board list of expert sports handicappers. Click here for more details and take advantage of this free $60 picks credit today.