MLB Prop Betting: The Last Team to Lose Predictions
by Darin Zank - 4/5/2012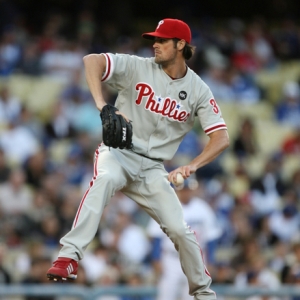 One of the more intriguing baseball proposition bets I've stumbled across in recent days comes from TopBet, which is offering prices on which team will stand as the last undefeated outfit in baseball this season.
One by one teams will be eliminated the moment they taste defeat. The trick to cashing in on this prop, I think, is to find a team with a good starting rotation and good bullpen, and with a favorable early schedule.
For the record, the last unbeaten team last year was the Texas Rangers, who outlasted the field by sweeping an early-season six-game homestand. And it just so happens that Texas is the top pick on TopBet's "last to lose" board for this season.
Here's a quick look at some of the main contenders on that board, and a couple of picks courtesy of your humble narrator.
Texas Rangers (+400)
The two-time defending American League Champions begin this season with a seven-game homestand, with three games vs. the White Sox and four games vs. Seattle. While Texas split eight games with Chicago last year, it dominated the divisional-rival Mariners, winning 15 of 19 games. If the Rangers sweep the Sox they'll eventually run into Mariners Cy Young Award winner Felix Hernandez. But that's no big deal for Texas, which went 4-0 vs. King Felix last year. So whoever made the Rangers the favorite in TopBet's "last to lose" sweepstakes has apparently does their homework.
Philadelphia Phillies (+500)
Philly, with that starting rotation of Halladay, Lee, Hamels and Worley, starts its season with three games at Pittsburgh, then goes home for three games vs. Miami and three vs. the Mets. But they'll also begin this season without two of their big bats, Ryan Howard and Chase Utley, so runs might be hard to come by early on. The Phillies went 4-2 against the Pirates last year, 12-6 vs. the Marlins and 11-7 vs. New York, although the Fish are (supposedly) much improved from a season ago.
Los Angeles Angels (+800)
The Angels, now with Albert Pujols and Kendry Morales in the lineup and CJ Wilson added to a rotation that already includes Weaver, Haren and Santana, open their season with three games at home vs. Kansas City then hit the road for three games at Minnesota. LA actually had a tough time with the Royals last year, losing the season series 7-3, while they took six of nine games from the Twins. The Angels should be improved from last year, but if they have to go further than 6-0 to win this prop they may have trouble because they then go to New York for three games vs. the Yankees.
Atlanta Braves (+800)
Atlanta starts off with six games on the road, three at the Mets and three at Houston. The Braves went 9-9 vs. New York and 5-1 vs. the Astros last year. If Atlanta can get to 6-0 it then goes home for three games with Milwaukee and three more with the Mets. But the Braves' starting rotation is not what it was even last year, and I don't think they'll have many six-game winning streaks this season.
Detroit Tigers (+800)
The big favorites in the AL Central open their season with six games at home, three vs. the Boston and three vs. Tampa Bay. But Motor City's Kitties went just 1-5 vs. Boston last year, so they might have a tough time just getting to 3-0. If they can, though, they stand a decent chance to get to 6-0, because they took the season series from the Rays last year, 6-1.
New York Yankees (+1,000)
The Pinstripes thought they'd brought in a solid No. 2 starter to back up CC Sabathia, but Michael Pineda will begin the season on the DL with a sore shoulder. No doubt New York will score runs; it's just a matter of taking leads to the eighth and ninth innings. The Yanks start the season on the road, with three games at pain-in-the-ass Tampa and three at Baltimore. Last year they split 18 games with the Rays, and took 13 of 18 from the Orioles.
A Few Others to Choose From
The San Francisco Giants (+1,500) have that formidable top four in their rotation, but they begin this season with six divisional games on the road, three at defending NL West champion Arizona and three at Colorado. Boston (+1,500) begins with three games in Detroit and three at Toronto. The Diamondbacks (+2,000) start with those three games at home with San Francisco, then they hit the road for three at San Diego and three at Colorado. And the Cincinnati Reds (+2,000), early-season favorites to win the NL Central, begin this year with a six-game homestand, playing Miami and St. Louis three times each.
"Last to Lose" Picks
Texas is an understandable favorite on TopBet's "last to lose" board, but in looking for a better price I'll pass on the Rangers. The LA Angels, however, at +800, are my top pick, because of their rotation and their schedule. For a longshot pick I'd like to go with the Washington Nationals at +2,500, but they open with six games on the road. So instead I'll take the Los Angeles Dodgers, who open with four games at San Diego then go home for three games with Pittsburgh, at +2,500.