How to Treat Your Sports Betting Like a Business
by George Monroy - 5/9/2013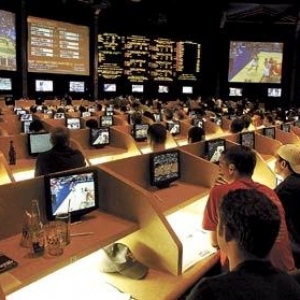 Sports betting can be just as profitable as any other form of investing, and at the highest levels it should be run like a successful business. Gambling can be a fun and exciting form of entertainment. However, for the serious bettor, wagering on sports is a way to make money. A professional sports bettor is no different than a Wall Street trader or a real estate investor.
Let's take a closer look at the relationships between sports betting and running a business and figure out how to become profitable sports bettors. Here are a few tips form the business world that directly translate to sports betting.
Be clear on why you are starting a business
One of the first steps to starting a successful business is to understand why you are beginning the business in the first place. Is it to support yourself for a living? Do you need it as a second source of income? Is it to fulfill a life-long dream of owning a business? No matter what your intentions, knowing what you want to gain from your business is the first step toward reaching your goal. The same ideas should be applied to sports betting.
A gambler must decide why he is betting in the first place. Of course, there is not a right or wrong answer, but knowing why you are gambling will help you approach the process in the correct manner. A bettor who gambles for a living will have a very different approach that someone that bets for entertainment purposes only.
Create a business plan
Creating a solid business plan is essential for starting a successful business. Any owner must have a plan of attack and know how he plans to implement and grow his overall business. The same concept can, and should be, applied to sports betting. A gambler should have a plan of attack and a general idea about the sports he plans to wager on and how much to bet on the games. Actually writing out a sports betting business plan may be over the top, but setting rules for yourself and knowing the way you will bet is a great way to stay disciplined with your gambling.
Invest in your business
Any business owner knows that they must invest back into their company in order to be successful. Whether it is investing in quality products, taking business classes or sending your employees to seminars, reinvesting into your company will pay dividends in the end. The sports betting equivalent to investing in your business would be to invest in the services of a professional sports betting service. Every bettor, no matter how advanced, still has room to learn, and using the services of professional handicappers can be an excellent way to learn the ins-and-outs of sports betting.
Perfect your pricing
Pricing can be the difference between success and failure in business. If you over- or under-price an item, you will lose money or fail to build a customer base simply because your prices are all wrong. In sports betting, figuring out the correct amount to wager on each game can also lead to your success or failure as a gambler. Every sports bettor should have a bet sizing system and should never wager random amounts on games.
Get free picks from any Doc's Sports handicapper – there is no obligation for this offer and no credit card required. Just sign up for an account, and you can use the $60 in free picks for any Doc's Sports Advisory Board handicapper and any sport. Click here to get started now.
Read more articles by George Monroy