MLB Betting and Handicapping: Totals Trends Report
by Aaron Smith - 7/31/2013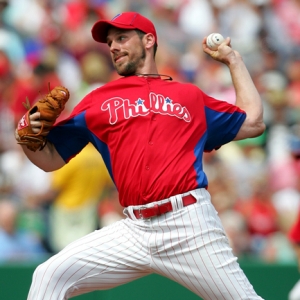 Early in the season, the "over" was the way to play totals in Major League Baseball. Things have surely changed of late! Normally when I do this MLB totals report I list the Top-5 teams over teams and the top five "under" teams. This week's report will contain only three over teams, because only three teams in the entire league had more games finish over the posted total than under. This is almost unheard of, and it goes to show that under bettors have been making a fortune over the last few weeks.
How big has the gap been in the last month? There have been 352 Major League Baseball games during that time. 201 games have finished under the posted total (57.1 percent) and 151 games have finished over the posted total.
Why has the under been so dominant of late? I see a couple major factors behind this trend toward the under. The weather has been much cooler than normal in a large portion of the country, and hot weather generally leads to higher-scoring games because the ball flies better in the heat. The lack of heat has definitely played a role. In addition, oddsmakers seem to have over adjusted the posted totals thanks to the early season over run.
Can you expect the under to continue to be dominant? The simple answer is no. This doesn't necessarily mean the over will instantly become a good value, but these things run in cycles. The fact that totals trends run in cycles is the very reason that we do this MLB totals trends report every couple weeks. The warmer weather will still come since we are just now finishing July, and oddsmakers will likely move numbers down too far before long.
Doc's Sports did an NBA totals trends report this year, and we will be doing an MLB totals trends report every other week all season as well. Please note the statistics used in this article are for games played between July 19 and July 30.
Top Three Over Teams (Over listed first then under)
-Toronto Blue Jays (7-5) It tells you all you need to know about how the past couple weeks have gone in baseball when the best over team found is 7-5 toward the over. Toronto has settled into the cellar of the American League East, and the Blue Jays have pretty much cemented themselves as a major disappointment for this season.
-Philadelphia Phillies (6-4) The Phillies are another really disappointing team. Philadelphia was at .500 just a couple weeks ago, but the wheels have completely fallen off of late. Team chemistry isn't very good here. This isn't even close to the same team they were a couple short years ago. The bullpen has been one of the worst in baseball all season long.
-New York Mets (7-6) The Mets have been a solid over team so far this year. The over is 56-44-4 in the Mets first 104 games in 2013. New York has been relatively competitive the last couple months. The Mets are one of those strange teams that have done better away from home. The Mets are 27-26 away from Citi Field and 21-30 at home so far this year.
Top Five Under Teams (Under listed first then over)
-Miami Marlins (10-2) It shouldn't surprise anyone to see this team at the top of the under list. The Marlins actually went 37 straight innings without scoring a run recently. Miami's rotation has a couple of young stars in Fernandez and Turner, but this lineup is dreadfully awful. Importantly, the under is 30-19 in the Marlins road games this year. The under is only 25-24 in the Marlins home games.
-Boston Red Sox (8-2-1) The Red Sox are a good case of a team where the oddsmakers have just been setting the posted totals a little too high. Boston games have regularly had totals of nine or 9.5 even when solid pitchers are going, and those can be difficult numbers to reach. Boston still ranks second in baseball in runs scored, but the pitching staff has been better than most expected coming into the season.
-St. Louis Cardinals (9-3) The St. Louis Cardinals had the best record in baseball up until a week ago, but they have now lost five straight games. The pitching staff has still been great, but this lineup hasn't been productive of late. Yadier Molina was placed on the 15-day disabled list today, and that will definitely take a toll on this offense. Molina was leading the team with a .330 batting average.
-Tampa Bay Rays (8-3) Tampa Bay's starting rotation is looking as good as any in baseball right now. David Price is back to his dominating self, and Matt Moore has been one of baseball's best pitchers all year. Jeremy Hellickson started the season slowly, but he has been regaining his form of late. Chris Archer has been amazing in his first few starts as a major leaguer. An important thing to keep track of when betting on totals of Tampa Bay is whether the opposing pitcher is a lefty or a righty. The Rays are averaging 5.35 runs per game off lefties and just 4.43 off right-handed pitchers.
-Cleveland Indians (8-3) Cleveland continues to put pressure on the Detroit Tigers in the American League Central. The Indians pitching staff has held opponents to two runs or less in four of their last six games overall. Justin Masterson has turned into a legitimate No. 1 starter, and that has been huge for this team. The bullpen was disappointing earlier this year, but they have started to turn it around of late.
Read more articles by Aaron Smith