Sports Betting Tips Based on Stock Market Advice
by George Monroy - 4/15/2013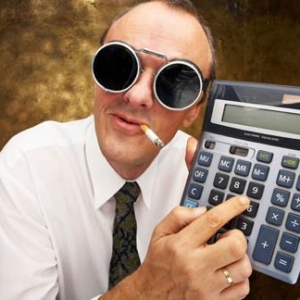 The stock market and sports betting may have much more in common than what initially meets the eye. Wagering on sporting events can be similar to other forms of investing as many of the same fundamental concepts are similar. The serious sports bettor will approach his craft with the same knowledge and work ethic that a Wall Street day-trader would. The stock market can be just as much of a gamble as wagering on sports can be. And sports betting, in turn, can be as much of a long-term investment as wagering on the stock market can be.
Many times the same concepts can be directly interchanged between both forms of investing. There are multiple things a sports bettor can learn from a stock market investor and vice-versa. Let's explore the common link between both forms of investing by taking a few stock market tips and examining how they translate into betting on sports.
Buy low, sell high
"When stocks are low, that is the time to buy; when stocks are high, that is the time to sell — surprisingly most investors do the opposite"
Buying low and selling high is a fundamental concept for investing in the stock market. The idea is to catch a stock when nobody is buying it and to make a profit off of it once everyone starts to jump on the bandwagon. The concept directly translates to sports betting. A successful gambler should know which teams are playing well and are more likely cover spreads before they actually start to cover spreads. If a sports bettor were to begin wagering on a team after they had covered seven straight games, then it would probably be too late to start riding that streak. A bettor's goal is to wager on a team before they start covering spreads and to move on before they stop.
Don't buy without value
"Finding a great company to invest in is only half the equation when picking stocks—figuring out the right price is the other, just as important, step".
One of the most fundamental, yet often overlooked, concepts in sports betting is shopping around for a good price. The difference between being a winning and losing player can, at times, come down to the vig that a gambler is wagering on. If you are paying a 10 percent vig on a wager when you could easily be betting on a five-percent vig from a sportsbook like 5Dimes, then you are just giving away money. Both sports betting and the stock market are about taking advantage of small edges over time, and giving away extra money in vig can make it almost impossible to score a profit.
Understand when to stop riding a trend
"When bellboys or your mechanic begin passing out day trading tips, its time to think about jumping off a trend"
Once a stock market trend has reached the general public, it is probably time to stop riding that trend. The same can be true for sports betting trends. Once the general public knows that a certain team has been covering spreads at a higher-than-normal rate, they will begin driving up the odds and, in turn, cause that specific team to lose value. When a stock becomes saturated with novice investors trying to catch the tail end of a trend, the savvy investors will begin to sell. Simply remember that once the average bettor knows about a trend, the oddsmakers have adjusted the lines, and those trends have probably become losing propositions.
Behave like an owner
"Stocks are not simply pieces of paper to be traded; they actually represent ownership and interest in a company."
Bettors, at times, tend to view teams, events and even games as nothing more than point spreads and moneyline odds. One of the most important things a bettor can understand is that games are more than numbers to wager on, and they are actual competitive matchups between two teams. Just because you wagered on a heavy favorite does not mean that they are actually going to win. Anything can happen when two professional teams face off during a game.
One thing that an owner of a company will do is understand everything about his business. He will read financial statements, analyze the strengths and weakness of his business, and make predictions about future trends. A gambler should do the exact same thing when wagering on a team. Finding out as much information about a team as possible can only help a bettor make wise gambling choices.
Read more articles by George Monroy