MLB Handicapping: Teams Vulnerable to Slow Starts
by Trevor Whenham - 2/24/2014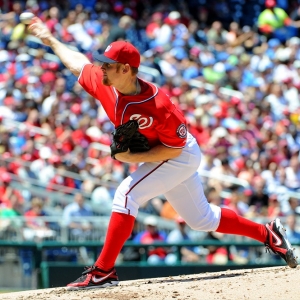 Last year the Angels and the Blue Jays came into the season with massive expectations after very aggressive offseasons. Both teams were just terrible out of the gate, and they couldn't recover. It was a pair of wasted seasons, and it cost bettors who had faith in those squads a fortune. They were extreme situations, but they weren't particularly unique. Most years we see a team or two that were expected to be ferocious lions turn into whimpering kittens when the games started to matter. If that's going to happen this year then here are four teams that are vulnerable in my eyes:
Los Angeles Dodgers: The Dodgers come into the season as the favorites to win it all. That makes me very nervous. They stumbled out of the gate like the Angels and Blue Jays last year, and they really struggled to get back on track though they were ultimately much more effective than the other two. This year the expectations are bigger. With the payroll as ridiculously high as it is for this team, it's inevitable that there are a whole lot of egos, and that can make it difficult to handle that pressure — especially when the team encounters adversity. They are cutting their Spring Training short this year to open the season with two games against the Diamondbacks in Australia. That will throw the players out of their routines, and it could be an issue. The team is already openly concerned about Clayton Kershaw's inning count because he is so expensive and he threw a whole lot this year. That concern coupled with the heavy reliance on the top half of the rotation for this team could be a recipe for disaster. Ultimately, I am just far from confident that money always buys the best team or that this ridiculous amount of money has been spent in the best ways.
Washington Nationals: The Nationals were heavily hyped coming into the season last year. Their 86 wins weren't a disaster, but they were far behind the Braves and were never really menacing. The performance last year really caused me to question if this team was tough enough, and they didn't do enough in the offseason to really make me think they have addressed those inadequacies. I don't love the path this team has gone down with their manager and coaching staff, and that doesn't make me feel any better. The core of the team is still young and may not be up to what they could face. The Nationals have one of the widest ranges of potential in the league in my eyes. I wouldn't be surprised if they won 100 games or 80.
Detroit Tigers: Prince Fielder had some issues, and I don't necessarily dislike the decision to move on. The way they did it, though, and the value they got for him, make it seem more like they were desperate than deliberate. Since the team has turned into a contender I have questioned their mental toughness whenever they really need it, and they still haven't done enough to make me change my mind on that front. This is a team that always seems to find a way to sabotage itself just before the finish line, and they could do so again. They are also heavily reliant on pitchers, and that leaves them vulnerable if something happens to one of their stars. A serious injury to Verlander in particular would be disastrous.
Los Angeles Angels of Anaheim: What a better candidate to be this year's Angels than the Angels. The expectations aren't quite what they were last year, but they are still one of the three favorites to win their division. They have made some decent changes in the offseason, but they were more cosmetic than dramatic. They are still the same basic team at the core, and that's a team with issues. Josh Hamilton and Albert Pujols are big question marks. Mike Trout is heavily relied upon, and seems superhuman, but he could show a flash of mortality. Their rotation isn't all that it could be. They also play in a very deep division and will be playing a lot of tough contests against The A's, Rangers and even Mariners. After their struggles last year this team is fragile, and they could shatter in the face of a little more adversity.
Read more articles by Trevor Whenham