2014 NCAA Tournament Handicapping for Dangerous Lower Seeds
by Trevor Whenham - 3/18/2014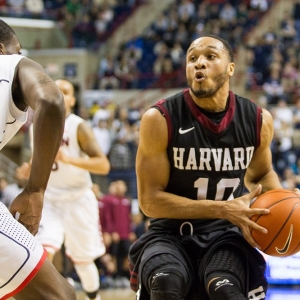 It's not hard to think of lower seeds that have become legends for the damage they have done over the years. There was Gonzaga back in the day. Or George Mason. Davidson. Butler. VCU. Wichita State. The list goes on and on. All of these teams went much further than anyone could have expected, but they were able to do it because they were talented, feisty and lucky — a potent combination at tournament time. The tournament wouldn't be the tournament without teams like that. Here are my 2014 NCAA Tournament picks for four that could potentially fill that role this year.
Stephen F. Austin: I like the chances of the Lumberjacks to shock the world as a No. 12 and make the second weekend quite a bit. First, their draw isn't terrifying. VCU has not been near the team this year that it was last year and is not in top form. They also play a similar style to the Lumberjacks, so VCU won't have the element of surprise on their side. UCLA won the Pac-12, but almost by default and has some holes. It's not just those opponents, though. Stephen F. Austin plays absolutely smothering defense and generates a lot of turnovers. It is really tough to get momentum rolling against them. Strong player Jacob Parker leads the way for a deep and guard-heavy team. The big challenge they face is that they haven't played anyone, so they are facing a big jump up in talent. If they can keep their heads together and stay focused, though, they have the depth and style of play to make things interesting — and they have absolutely nothing to lose.
Mercer: Duke, which has fallen victim to a feisty upstart or two in their time, has their hands full in their opener against this No. 14 seed. This is a team that doesn't have a whole lot of big-game experience — they haven't played in the Tournament in almost 30 years — but they start four seniors, so they have a better chance to handle it than some teams would. What makes them so dangerous is that they are so tough to slow down. They have six guys who can score, and none of them are key to the attack. Key on one, and another carries the load. They are fast and athletic, and though they will give up size on defense to most opponents, they make up for that partly because of major creativity in changing up offensive approaches mid-game to keep opponents guessing. They shoot very well, and they spread the court effectively. This is not a team that is going to make a run, but if everything goes their way they could have their 15 minutes of fame in their opener.
Western Michigan: Syracuse is as vulnerable as a No. 3 seed can be right now. They have dropped five of seven and are questioning absolutely everything. Put them up against a decent mid-major on a roll that has absolutely nothing to lose, and you could see a potential upset. Western Michigan is far exceeding preseason expectations by winning the MAC. Their biggest weapon is senior big man Shayne Whittington, a guy with a good chance to play in the NBA. He generates double-doubles like a robot, and he can play inside or shoot. Guard David Brown, also a senior, is a pure scorer as well. Add in forward Connar Tarva, and you have a decent core of talent. Because they trust Whittington so much, they are able to take a lot of risks defending outside shooters, so they can be a tough team for an opponent that isn't shooting with confidence to face.
Harvard: For the third straight year Tommy Amaker brings a dangerous, disciplined underdog that no one wants to face to the tournament. As a No. 12 they are a nightmare, and Cincinnati is facing a test. What's so striking about this team is their ridiculous balance — all five starters average between 10 and 14 points per game, and reserve Brandyn Curry adds 9.3. They don't have a best player, or a key performer, and that makes them very consistent and hard to throw off their game. They are the consummate team — a throwback to an earlier day. They would match up horribly with Michigan State in the second round, so one win is likely their ceiling, but they certainly have a chance to make things interesting and give Cincinnati a real test.
Doc's Sports has established ourselves as the best in the business for well over 40 years. We want you to see why! That is why new clients can get $60 worth of member's picks free by clicking this link for a no-hassle signup.
Read more articles by Trevor Whenham