Sports Betting 101: Wagering on Moneylines Instead of Point Spreads
by George Monroy - 5/29/2014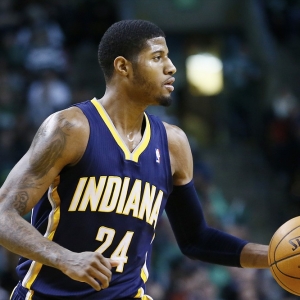 Wagering on moneylines is often an overlooked and underutilized tool for bettors to make a profit on sports. How many times have you wagered on the favorite only to have them win but not cover the spread? If you have been betting on sports for any amount of time, that number is probably too big to count-a last-second free throw, a meaningless kickoff return, or even a ninth-inning pop fly that scores a run; these things can all ruin a spread during the final seconds of a game.
It's the price you pay for wagering on sports. Sometimes, just picking a winner is difficult enough, let alone trying to add a point spread in the mix. However, there can be value in skipping the spread and going straight to the moneyline in certain situations. Many times as bettors we are stuck in our same routines and do not exhaust every betting option available to us.
Free $60 in Member Sports Picks No Obligation Click Here
Sometimes a three-point spread might not be the number that we were looking for, but instead of skipping the game altogether, making a bet on the moneyline might be the best option. Let's take a closer look at moneyline betting and go over a few tips for getting the most out of those wagers.
Moneyline Favorites
There are situations where a bettor might expect the favorite to win but not necessarily cover the spread. Maybe because the line is just too big-anything over seven points is large for both professional football and basketball-or maybe because the experts are expecting a close game and bettors do not want to give up three points. Whatever the reason, skipping the spread and giving up extra vig in order to get a situation where the favorite only has to win can hold value in certain spots.
Here is quick look at the point spread to moneyline conversions:
Spread/Moneyline
-2: -130
-2.5: -140
-3: -155
-3.5: -175
-4: -200
-4.5: -220
-5.5: -240
-6: -270
-7: -330
Turning the spread into a moneyline on anything up to seven points would give a bettor a reasonable price. Sure, -330 is a big number, yet it is not absurd by any means. Once you begin turning larger spreads into moneylines, the numbers start to go into the high-400 range, which is a scary number, but again, not ridiculous for a 10-point favorite. I am in no way suggesting that you always take this route and skip spreads in favor of moneylines. I am only suggesting that there are certain instances where you would.
For example, during the 2013 NFL season New England opened up the year as a 10-point road favorite against division-rival Buffalo. That game was a situation where the Patriots were very likely to win but not necessarily cover the spread. Sure, you could have just taken the points, but Buffalo covering was not all that certain, either. The Patriots ended up winning the game and not covering the spread after keeping the Bills scoreless in the fourth quarter.
Moneyline Underdogs
On the other side of the moneyline equation is the idea of not taking the points on an underdog and instead taking the positive payout. In the world of sports we are conditioned to believe that the better team or favorite is going to win every time. But that simply is not the case. Even the 1995-96 Chicago Bulls lost 10 games. The best teams in the NFL lose two to three games every single year.
A great way to get value on an underdog is to simply skip the spread and instead of getting three points, get a +135 positive moneyline payout. The Indiana Pacers were recently a three-point underdog during Game 5 of the 2014 Eastern Conference Finals and presented bettors with a situation to take the moneyline instead of the spread. Indiana was the No. 1 seed in the East, played Miami tough through the first three games, and was very likely to win a Game 5 at home.
A bettor could easily have taken the points in a situation like that, but why not get a better payout in a game that Indiana was either going to win or fall apart in?
Conclusion
Wagering on moneylines instead of spreads is not something a bettor should do all the time-more often than not, taking the spread will be the best play-but a savvy gambler should have that move in his betting arsenal just in case. Betting on sports is a skill, and knowing when to bet on moneylines instead of spreads is just another tool for bettors to earn a profit for the season. Remember to bet wisely, and may the moneyline be with you.

Want free sports betting picks? Doc's Sports has you covered - get $60 worth of picks free from any of Doc's Sports expert handicappers. Click here for free picks (new clients only).
Read more articles by George Monroy