Sports Betting Insights: The Best Ways to Bet on the US Open
by Dave Schwab - 6/10/2014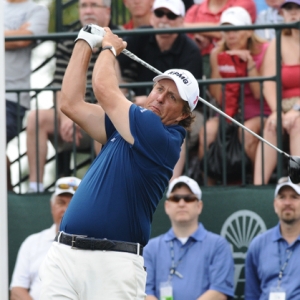 Professional golf's second major of the season kicks things off this Thursday with the start of the US Open at Pinehurst No. 2. This four-round event is set up by the USGA, and it is often thought of as the most difficult test of golf that the top players in the world will face all season long. Just to make things a bit more interesting, if there is a tie at the end of 72 holes of competition on Sunday afternoon, the golfers that are tied for the lowest total score will then have to compete in an 18-hole playoff on Monday.
Free $60 in Member Sports Picks No Obligation Click Here
The best of the best are in this event, so the field is jam packed with a number of golfers that have a legitimate shot to win. Bovada has set the betting odds for this year's US Open, and along with futures odds for an outright winner it has released a number of prop bet odds to add even more excitement to wagering on this event.
Picking an outright winner in any professional golf tournament is a tall task and one bet that I do not recommend in a US Open unless you have some tremendous confidence in one or two players you are going to back with your bankroll. A far easier wager to cash in on is betting on any number of head-to-head matchups that Bovada may offer. This way all you need to do to win is have the player you bet on to finish higher in the final standings than the player he is matched up against. Oftentimes you can also find odds posted for head-to-head matchups for a specific round on this tournament.
These head-to-head matchups are presented as a moneyline on each player, so you should always look for value in the underdog after you have done your homework handicapping all the top players in the field. One quick way to try and find value in the betting odds for a particular matchup is to compare each of the player's individual odds to win the entire event.
Another good bet to focus on for the US Open is the futures odds for a Top-5 finish. While they will not be nearly as lucrative as the odds for an outright win, it's far easier to try and pick someone to be one of the Top 5 golfers in the final standings as opposed to picking them to finish first overall.
Phil Mickelson is a prime example of a golfer that would be a perfect fit for this betting strategy. He has been listed as a 14/1 third-favorite win his first-ever US Open this year after coming in second six times during the course of his storied career. His odds to finish in the Top 5 have been set at 3/1, which is not a bad value given his past track record in this event.
Prop bets for the US Open are another way to draw some extra value out of the odds. The one that I like the best are the odds placed on which golfer will finish the highest in the final standings among a specific group of five different players. It is still tough to cash in on this bet, but the player you end up wagering on is only competing against four other golfers as opposed to the entire field. The posted odds are relatively even for all five golfers in a specific group, so it once again comes down to a matter of confidence. The strategy here is to handicap the entire group and bet the golfer that makes his way to the top of your list.

Doc's Sports has had a winning tradition for more than four decades. Don't believe us? Try us out for free, and we are convinced you will be a believer. Get $60 worth of free sports picks - members' picks just like our paying clients get - here .
Read more articles by Dave Schwab